There's something beautiful about a creamy, cheesy, one pan dish that is not only delicious but also low on clean up. This orzo dish will become a regular in your weekly rotations, and it pairs perfectly with any protein.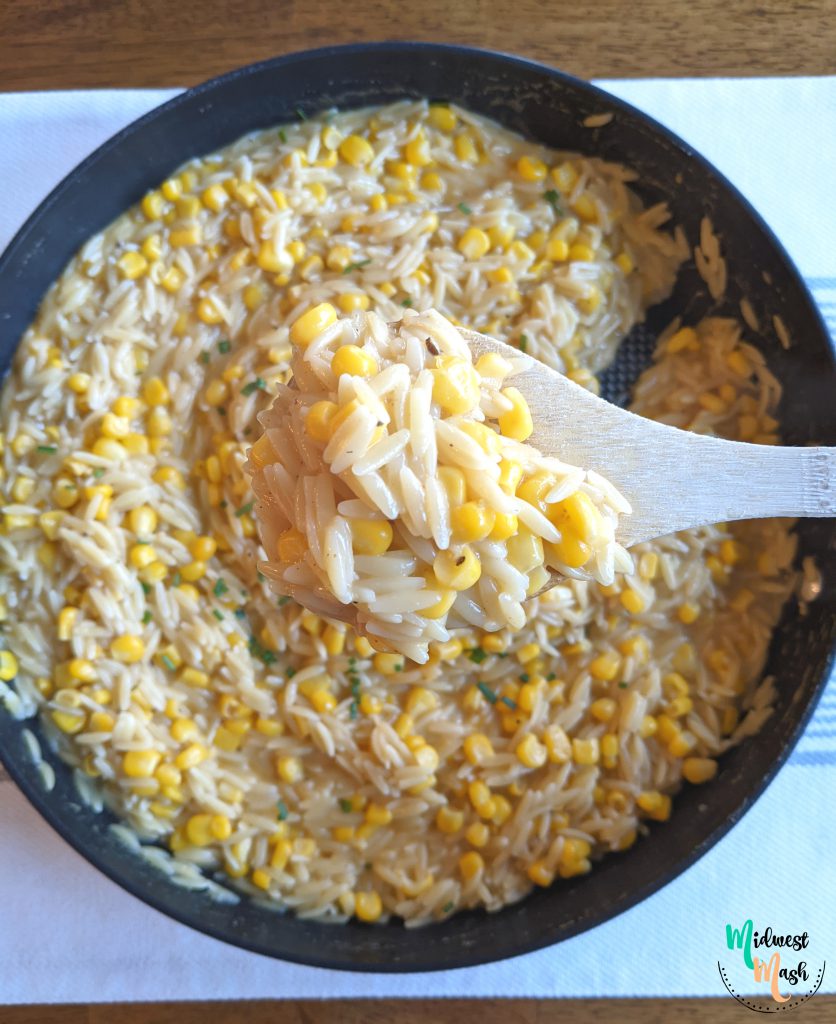 My local grocery store stopped carrying orzo a couple months into the pandemic, and I almost had to switch where I shopped! Orzo is a staple in our house. My husband requests my Creamy Parmesan Orzo at least twice a month, so going without our beloved pasta was not an option. Thankfully, I needed a couple of other things from Amazon Fresh, so I threw 4 boxes in with my order as well. As much as I love my parmesan version of orzo, I wanted to mix things up a bit, and corn always seems like the perfect end of summer vegetable to add to a dish.
This orzo comes together in one pan, and besides a measuring cup and measuring spoon there are no other dishes to do! You have to moderately babysit the pasta in case you need to add more liquid, but that's a small price to pay for end result. I love that cooking the orzo in the same pan as everything else results in a creamy texture that doesn't require any milk, or well, actual cream. Can we consider this healthy? I vote yes, for the sake of me justifying my 2 big scoops of it the other night.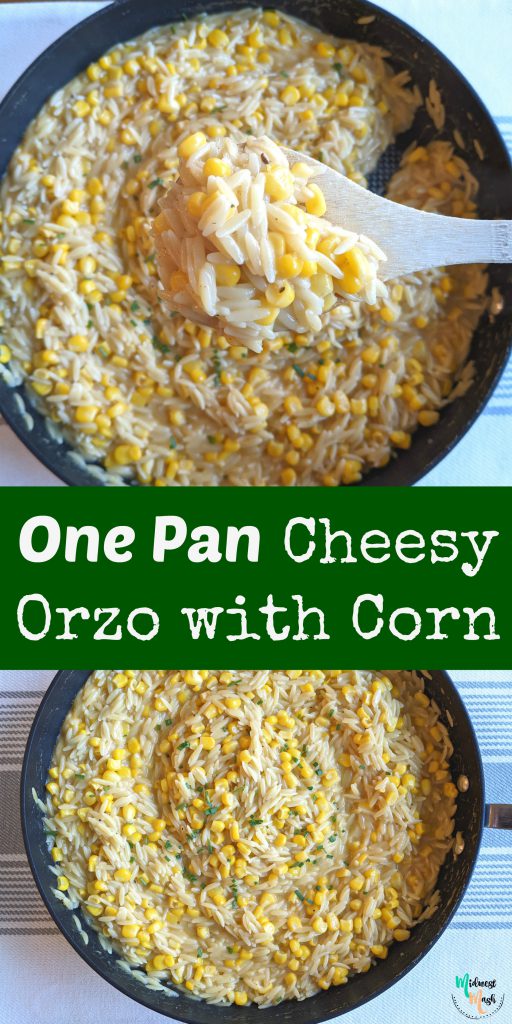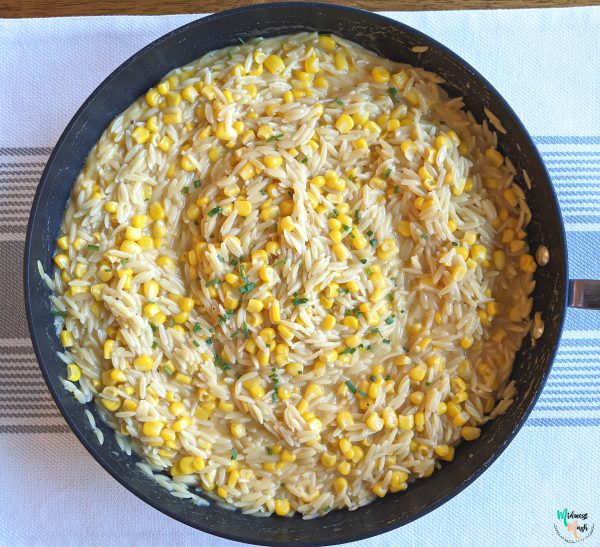 | | |
| --- | --- |
| | |
In a large skillet, heat olive oil and butter to medium heat. Add in the garlic and orzo. Cook for 5-7 minutes, stirring frequently until some orzo pieces are lightly browned.

Add in the frozen corn, and cook for additional 2-3 minutes or until starting to thaw.

Pour in 2 cups of chicken broth, and bring to a simmer. Cover and cook for a few minutes until the liquid is mostly absorbed.

Pour in another cup of broth and allow to simmer until orzo is done. You want a small amount of liquid left when the orzo is done, so add in about another 1/4 cup of broth if needed.

Stir in the Tony Chachere's, salt, and pepper. Remove from heat and add in the cheese. Stir constantly until smooth. Sprinkle on chives and serve!
We ate this with grilled shrimp on top of it the other night, and it was wonderful!
You can sub the cheddar cheese for colby jack if needed.
Fresh corn would be great in this as well. Sub the frozen for 1 1/2 cups of fresh corn.