This is one of those appetizers that will have people whispering "Who brought this?!" A spin on the old vegetable pizza, this one's different in a great way.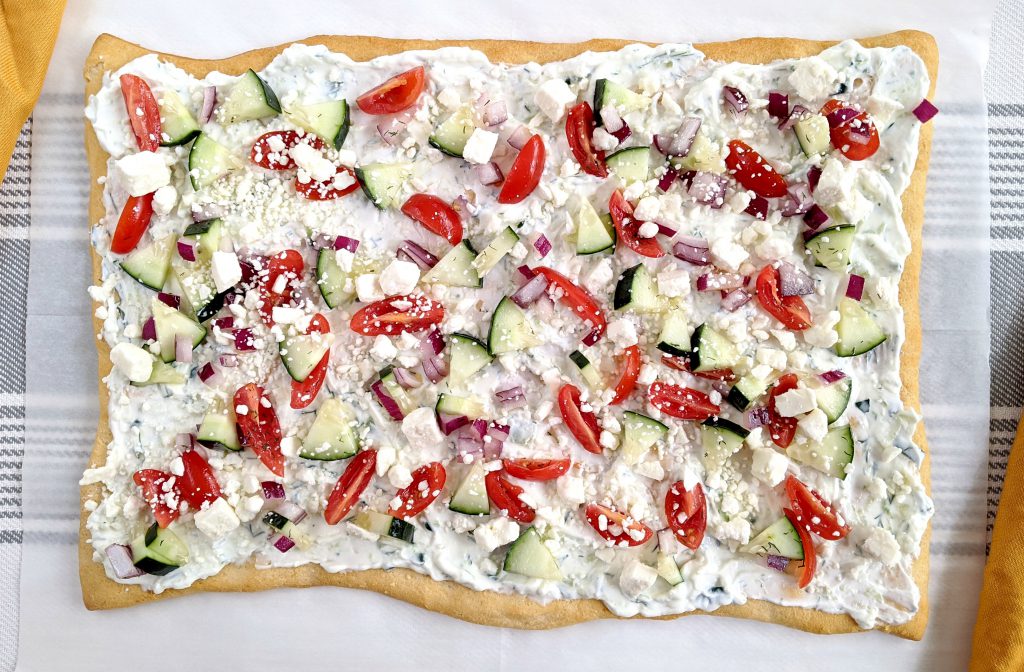 I always say this when I post a Greek recipe, but I love feta cheese, and I will use any and every excuse to use it. This simple appetizer is the perfect reason! A vegetable pizza always seemed to grace the table at every family get together or potluck we had growing up. Pillsbury has made this appetizer even easier for us by making a crescent roll SHEET! It's great!
I wanted to put a twist on the old classic veggie pizza, and I also wanted to find another use for my Tzatziki Sauce & Dip just in case you had any left over after snacking on it. This Greek Veggie Pizza is healthy, quick, and makes a great weekday lunch or crowd pleasing appetizer.
I have nothing else to say about this gem except please feel free to go overboard on the feta cheese, I know I do.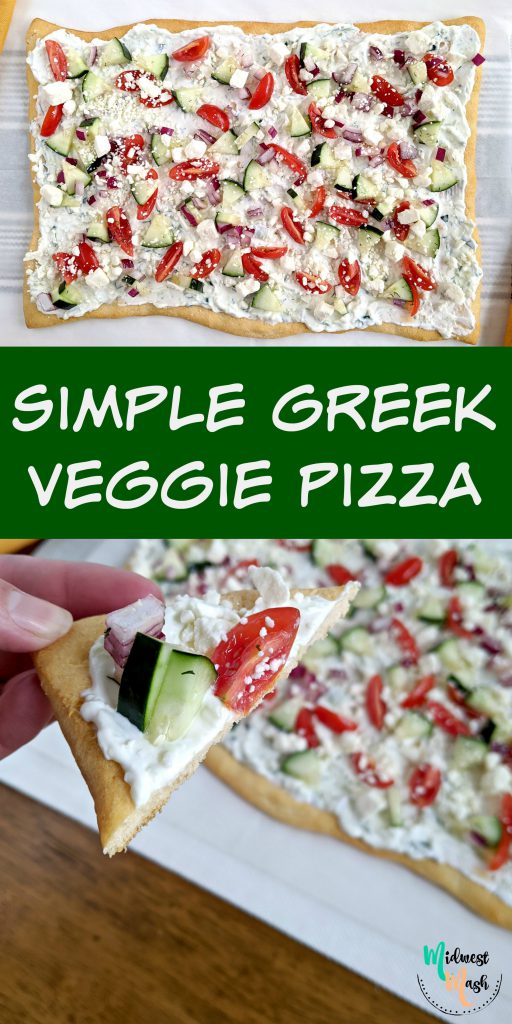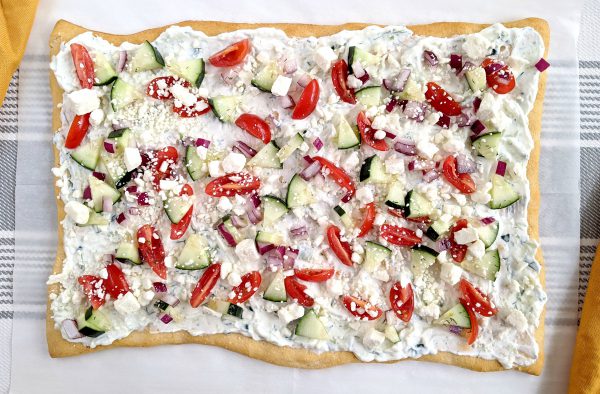 | | |
| --- | --- |
| | |
Preheat oven to 375 degrees. Line a cookie sheet with parchment paper.

Unroll crescent sheet and place on parchment paper, stretching if needed to form a nice rectangle.

Bake for 13-15 minutes or until light golden brown. Remove from oven and cool completely.

While crust is baking and cooling, chop and dice vegetables.

Once crust is cooled, spread tzatziki sauce from edge to edge in an even layer.

Sprinkle vegetables on top and then feta cheese.

Cut into rectangles or triangles and serve cold.
You can buy Tzatziki sauce at the grocery store. It is usually by the hummus or feta cheese. You can also make your own! I promise, it's easy, and lucky for you I have a recipe for it --> Tzatziki Sauce and Dip.