You know the creamy sauce you get on your gyro at a Greek restaurant? Well, now you can make it at home! Easy, healthy, and it goes great with just about anything. Serve it with some veggies and pita as a dip, or dollop it into a gyro to elevate your snacks and meals!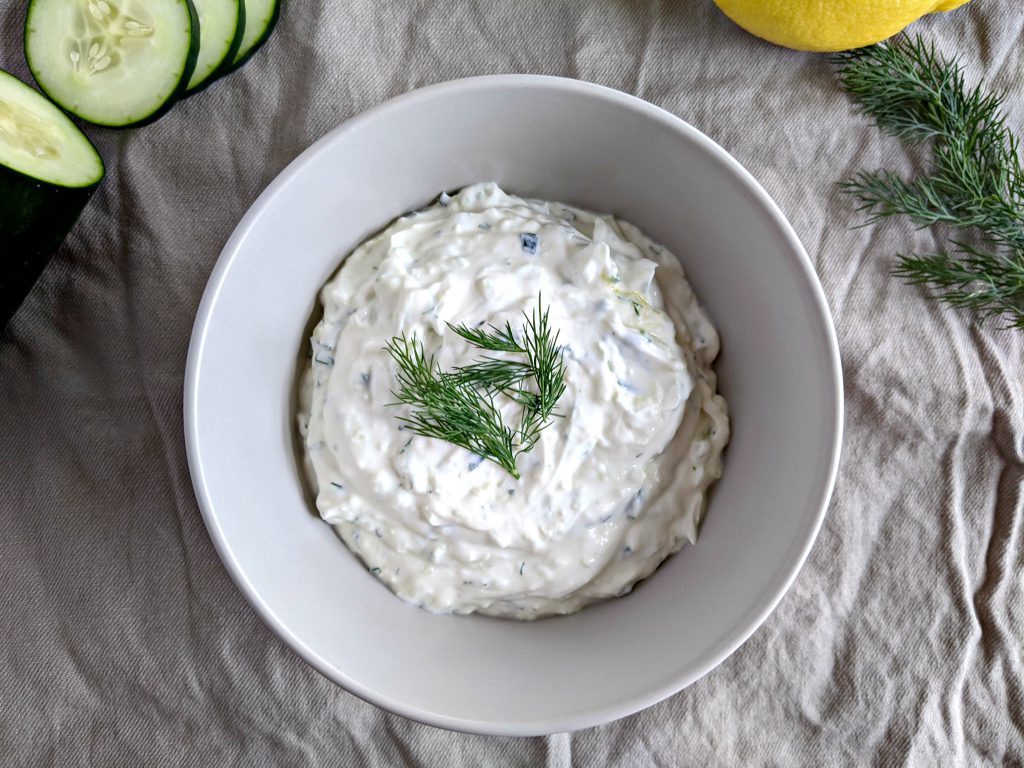 Do you like a good gyro? Me too, but mainly for the tzatziki sauce and the feta cheese. Well, I've saved myself some eating out money by figuring out how to make the tzatziki sauce at home! I looked up the basics and then threw together the ingredients in ratios that I liked and bam! My new go-to sauce.
It is really not very hard to make, and it is healthy. My toddler even likes it! The basics are Greek yogurt, grated cucumber, lemon juice, olive oil, garlic, and dill. Fresh is best for all of the ingredients. The best part? You can really decrease or increase some of the flavors to make it your own. Not a garlic fan? Don't add as much. Want a lower fat version? Use low fat instead of full fat yogurt.
Uses: Dip veggies or pita bread in it. Make a quinoa bowl with chicken, veggies, tzatziki, and feta cheese. Use it in my upcoming Greek Veggie Pizza. Use it in place of mayo on a wrap or sandwich.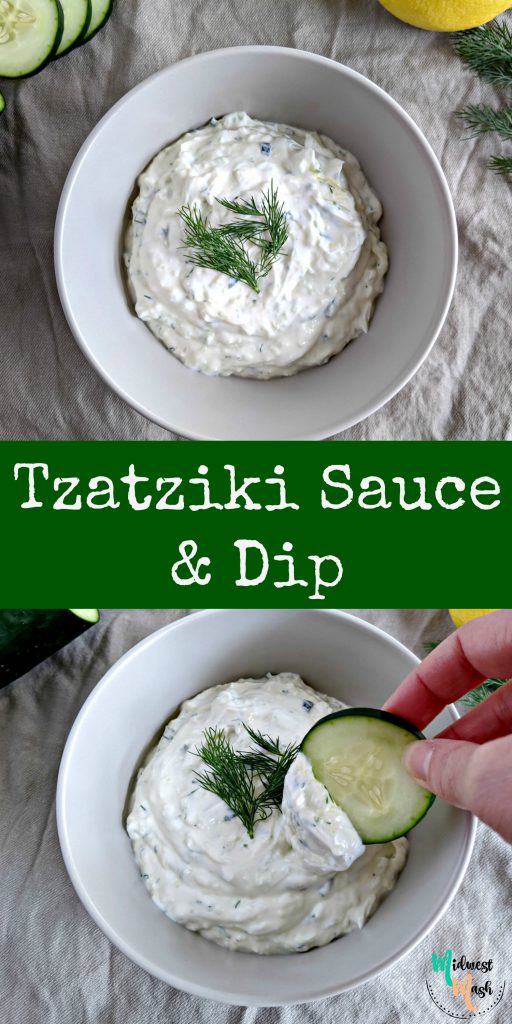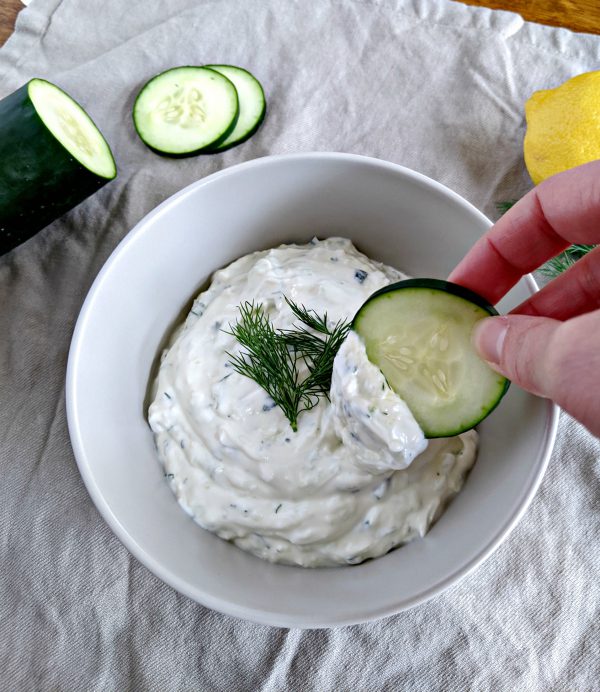 | | |
| --- | --- |
| | |
Preparation: Partially peel half of a cucumber then remove all seeds. Finely grate it in a food processor or with a box grater. I usually then run my knife over the grated cucumber on a cutting board to get it extra fine but you don't have to. Then put the grated cucumber in a kitchen towel and wring out all of the moisture. Mince 2 cloves of garlic (= 1 tsp). Chop 1 tsp fresh dill.

In a bowl, stir together the grated and drained cucumber, Greek yogurt, olive oil, lemon juice, garlic, and dill. Give it a taste and add more garlic and dill if needed.

That's it! Serve with veggies or pita or in a gyro. Head on over to my Greek Veggie Pizza to see another way to use this tzatziki sauce!
You can easily double this recipe if you are feeding a crowd or just want more to use throughout your week. If you don't wring out your cucumber of excess moisture it can make the dip watery after it sits awhile in the refrigerator, but just give it a good stir and it should be fine.