Happy Winter everyone! These cold, snowy days have me craving all the comfort foods (or maybe it's the pregnancy!). That in combination with not wanting to stand over the stove for more than 30 minutes has really made me hone in on quick and simple recipes like this one. Only one pan to wash (win!), no meat to cook (win!), and it is loaded with cheese (major win!). Plus my 18 month old ate about half of it (sort of win!).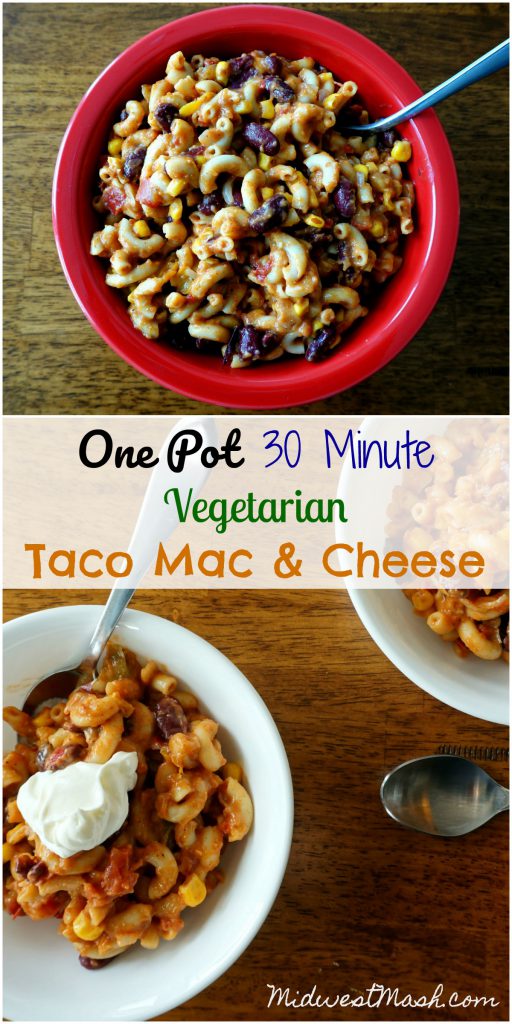 My due date is in 6 weeks which is very very surreal to me. I feel like in some ways I have been pregnant for 125 years, and other times I feel like there's no way it is already winding down. I knew that my second pregnancy would be different than my first, but I wasn't expecting all of the new emotions you feel with round two. I go from super excited to grow to a family of 4 to a little bit sad thinking that I won't be able to give all my attention to Rory anymore. I know he will adjust, as all first children do, but is it weird that I feel guilty for making him share everything including his parents?! I'm sure once the baby is here all will be right with the world, and my funny thoughts about having this second child will subside but for now, I'm over here feeling like I'm a string of happy-sad-happy-sad-happy-crying-laughing emojis. Ugh, hormones man.
Anyway, please enjoy this hearty, lazy meal and don't feel guilty for making your significant other wash the dishes! (one dish! – and maybe a cutting board)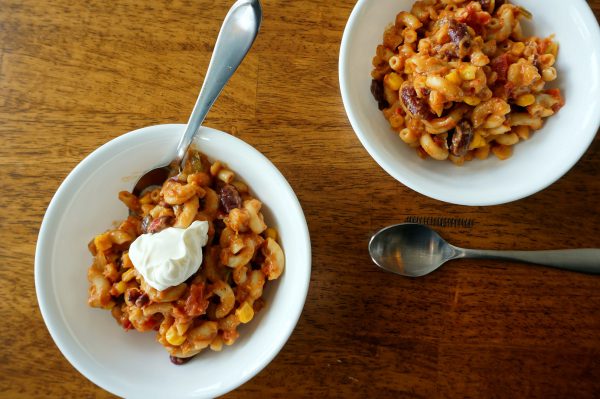 | | |
| --- | --- |
| | |
Mince onion and place in a large stock pot or dutch oven with 1 Tbsp olive oil over medium heat. Saute for 2-3 minutes. Add in 2 Tbsp of the taco seasoning and the green pepper. Saute for additional 2-3 minutes.

Add in tomatoes, beans, broth, pasta, and corn. Bring to a boil, reduce heat to a simmer and simmer for 20 minutes, stirring occasionally.

Once pasta is done, add in the final 2 Tbsp of taco seasoning, 1 Tbsp chili powder, and the cheese. Stir until the cheese is melted and serve.
You can add chicken or ground beef to the first step if you would like additional protein.
Omit the chili powder if you are feeding sensitive palates (I dished some up for my son before I added the chili powder).
We like to top it with sour cream, but feel free to add any additional taco toppings you would like!