These cute holiday treats are the perfect gift for your neighbors, bake sales, or cookie exchanges! Not only are they easy, but you can make a big batch, add some festive sprinkles and you're done!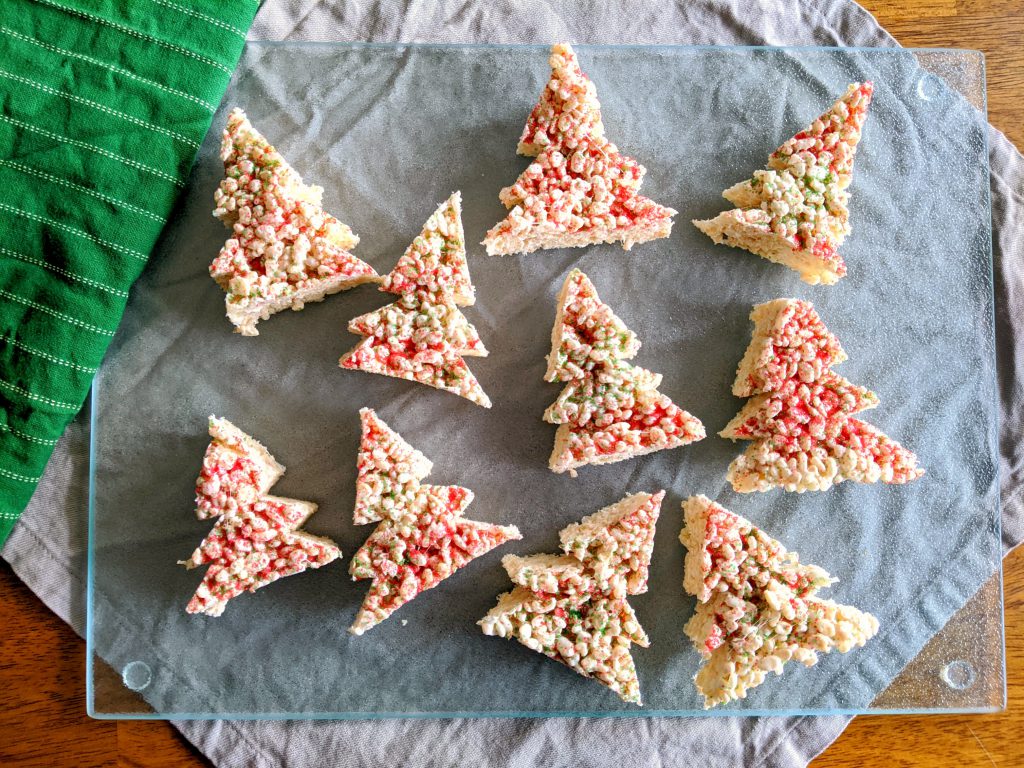 In full disclosure, I came upon this recipe on accident. I had volunteered to make treats for an event, and silly me, I didn't remember the marshmallows at the grocery store! I wasn't about to drag both kids back to the store, so I had to improvise. I had a jar of marshmallow creme and half a bag of marshmallows, and these beauties were born. To be honest, I don't think I will make rice krispie treats the "normal" way ever again.
Now, I do have another rice krispies recipe on Midwest Mash, and they are a 100% elevated version of the classic. These on the other hand are the perfect balance. They have the extra flavor and creaminess from the marshmallow creme, but you don't have to take the time to layer the treats. Not sure what I'm talking about – click here for the other recipe.
To give these a holiday flair I just used a sharp knife to cut the treats into triangles and then gave them a few notches to look like trees! Simple!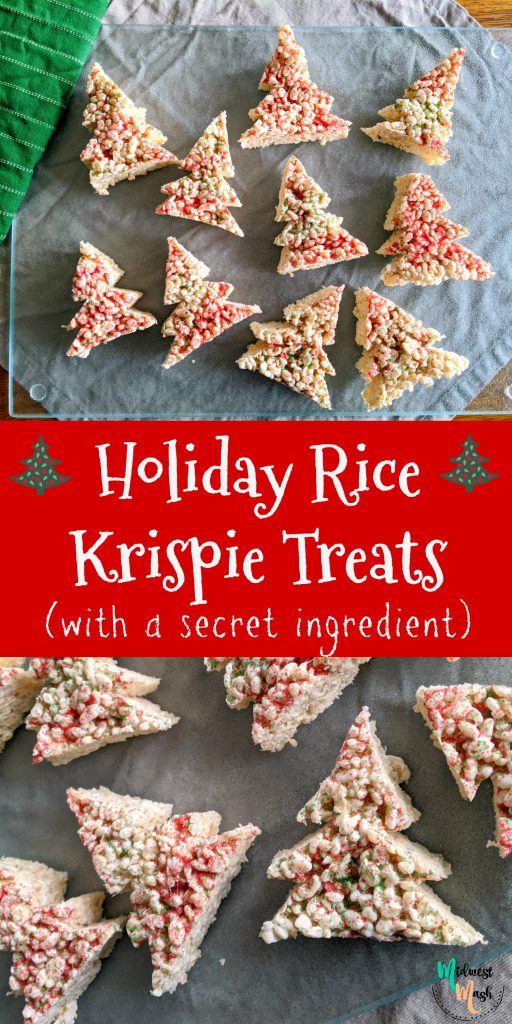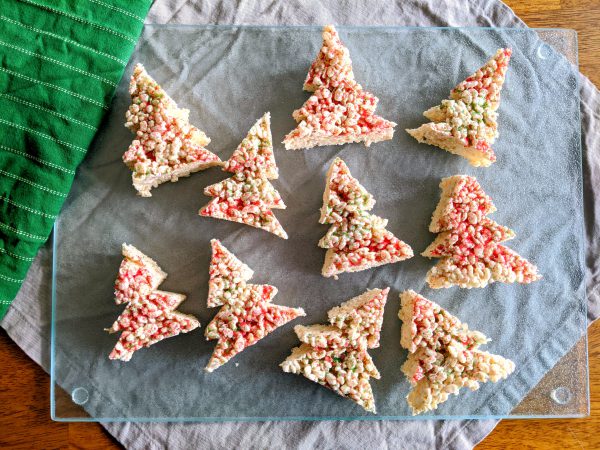 | | |
| --- | --- |
| | |
In a large sauce pan or soup pot, melt the butter over low heat. While that is melting, butter a 9 x 13" cake pan with cold butter (ie grease it).

Once the butter is melted, add in the marshmallows and marshmallow creme. Stir until mostly melted (I like leaving a few intact marshmallows for texture).

Then stir in the 6 cups of Rice Krispies cereal until mostly combined.

Spread into the buttered 9 x 13" pan using a buttered spatula (so it doesn't stick). Then sprinkle on a good layer of sanding sugar.

Once the bars are cooled, you can cut and serve them as squares or you can make them more festive by cutting them into triangles and then cutting out notches to make them look like trees.

To store: keep covered at room temperature.
You can easily double this recipe if you are wanting more than 15-20 treats!