One of the best parts of summer is firing up the grill and leaving the oven off. Cooking a vegetable in a foil packet means absolutely no clean up too! Plus grilling these potatoes gives the bottom layer a delicious brown crust (the best part in my opinion) – we'll talk more about that later.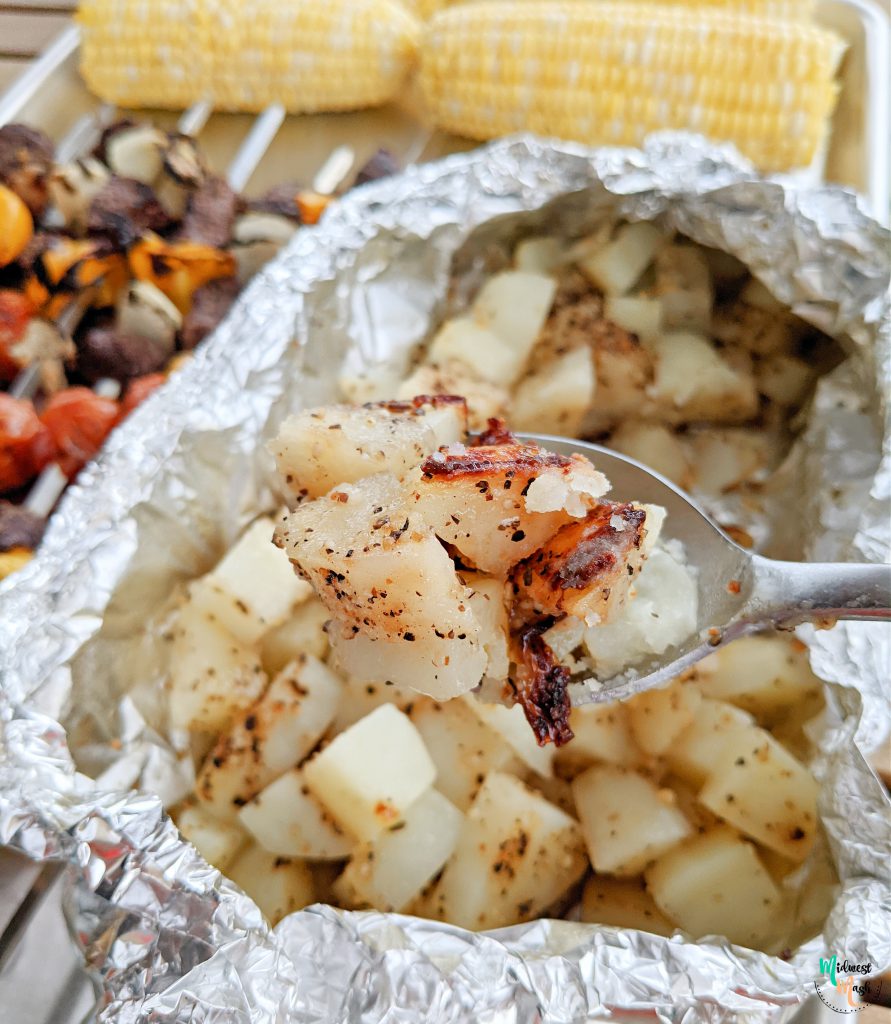 There's nothing better than a no-fuss side dish you can throw on the grill with your steaks or burgers especially when it is packed with spices and crispy, crunchy bits only the grill can give you. Next time you're about to grab the tub of potato salad at the store, think twice and try these potatoes instead. They're healthier, and if you happen to have any left over, they go great mixed in with scrambled eggs for breakfast.
I have made these a hundred times, so I've tried many different tricks to get the potatoes to not stick to the foil but to still get the delicious, browned crunch on the bottom. The solution I've come up with? Spray the foil with cooking spray first, then add the potatoes, toss them in the olive oil and season. Close the packet up, cook without opening the packet, and you should have perfectly cooked potatoes with minimal sticking and still get a great layer of crunch.
For the seasoning, I always use Montreal Steak seasoning. It has a good balance of salty and spicy. Plus, if I'm being honest, I can buy it in the giant containers at Costco, so it's always my go-to for meat on the grill. Has anyone tried Kinder's Buttery Steakhouse Seasoning? That's next on my list to try on some grilled rib-eyes or maybe some shrimp skewers.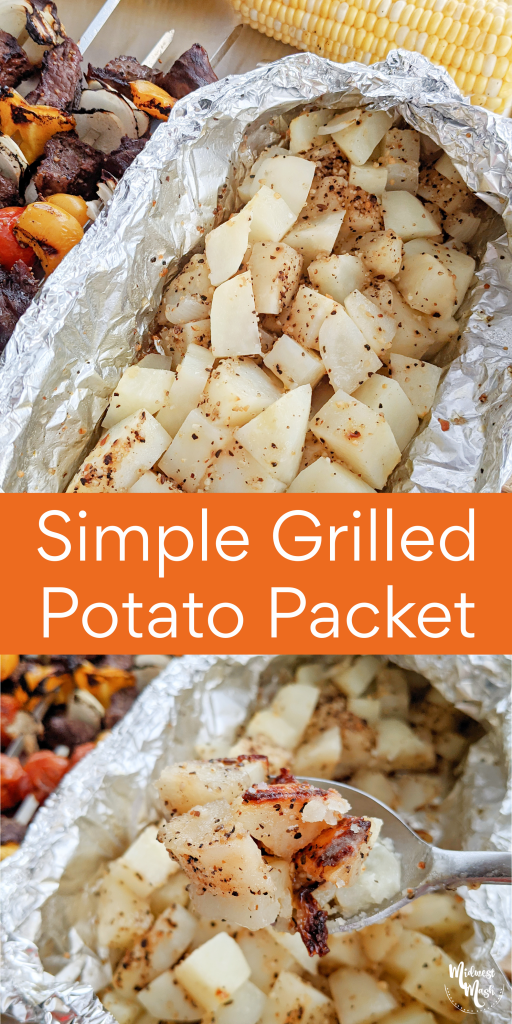 Let me know how your potato packets turn out! What are your favorite things to grill in the summer? I'll have more grilled side dish recipes coming soon!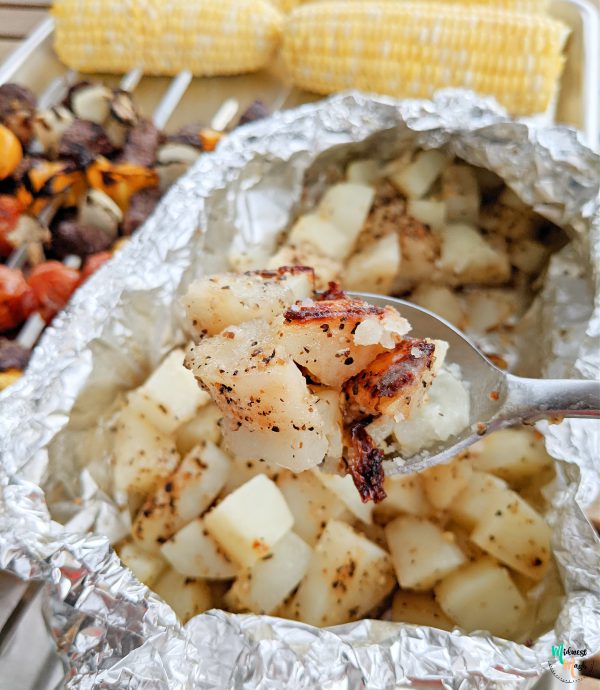 Preheat your grill to about 400 degrees.

Peel and cube the potatoes. You can leave the skins on if you want, but I have found you develop more crust during cooking without the skins.

Lay out a large rectangular piece of foil (roughly 12-14"). Spray with nonstick cooking spray. Put the potatoes on the foil.

Drizzle on the olive oil and mix around with your hands or a spoon. Then sprinkle on the steak seasoning and mix again.

Fold up the long sides of the foil over the potatoes. Roll the two sides together to seal then roll up the ends of the foil as well so that the packet is completely sealed. You want to create steam inside the packet to help cook the potatoes.

Place the packet over direct heat on the grill and cook for 25-30 minutes. No need to check the potatoes during cooking, they should be done after this time period as long as your cubes are no bigger than 1-1.5".