Quick lunches are a must these days, and a loaded salad is a great way to get a healthy bite in fast! Whip up this salad at the beginning of the week, and you'll be good to go for a few days – even better if you have some leftover protein to throw in!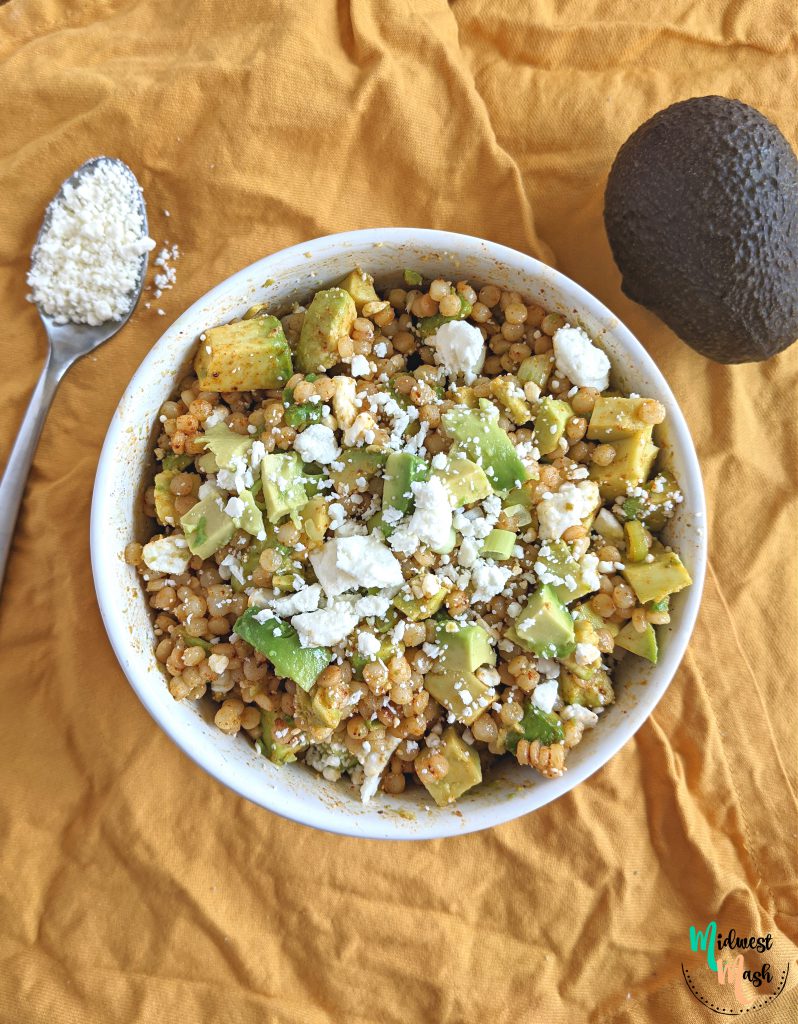 My kids can eat PB & J 100 times a week, but I can not. I yearn for something with a little bit more substance than the macaroni and cheeses and pancakes that grace our table many lunches of the week. I've been trying to whip up something different for myself and my working from home husband. Something with color, flavor, and spices, but also something that I can sneak onto the kids' plates for added nutrition.
Speaking of kids, my two like this! I know that's important to all of my parents out there. It's nice to have food just for us, but it's also nice when it can feed the whole crew. They love the feta and avocado most, and although this does have chili powder in it, as long as it's a mild variety it's not overpowering. This isn't part of the recipe, just a parenting hack – if I dollop yogurt or sour cream on anything, my kids will more than likely eat it. A nice blob of plain Greek yogurt would go nicely with this salad!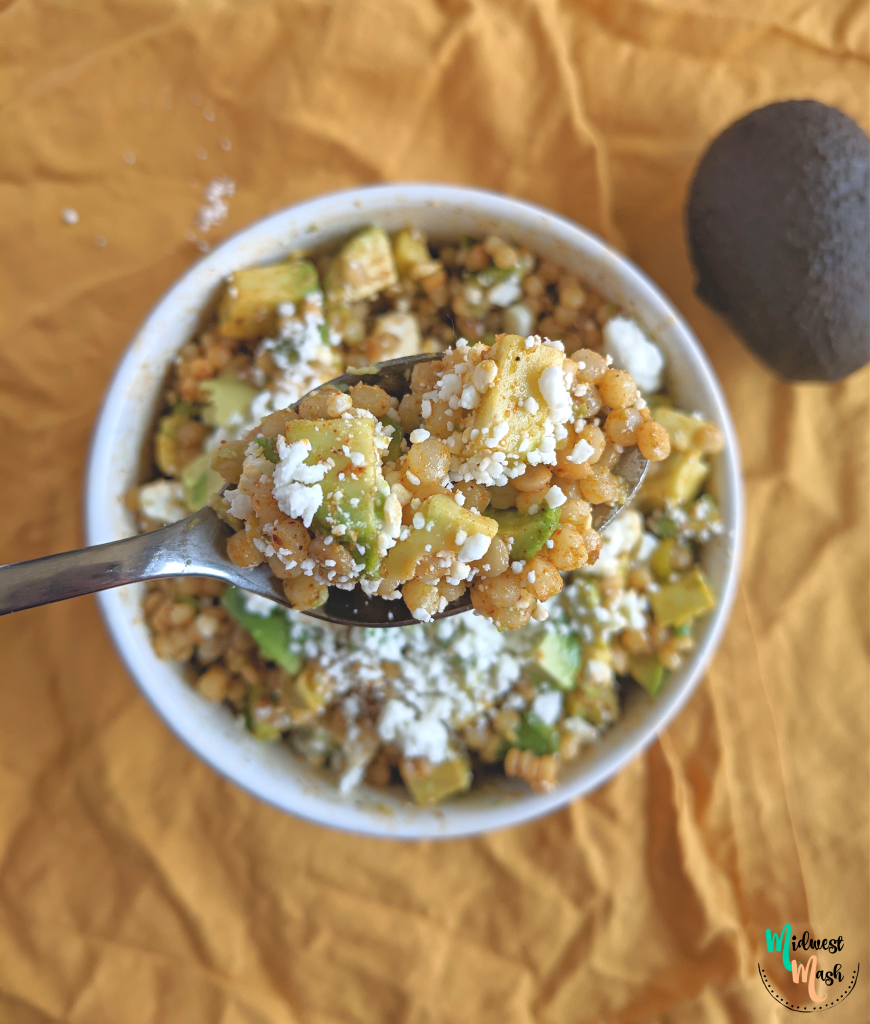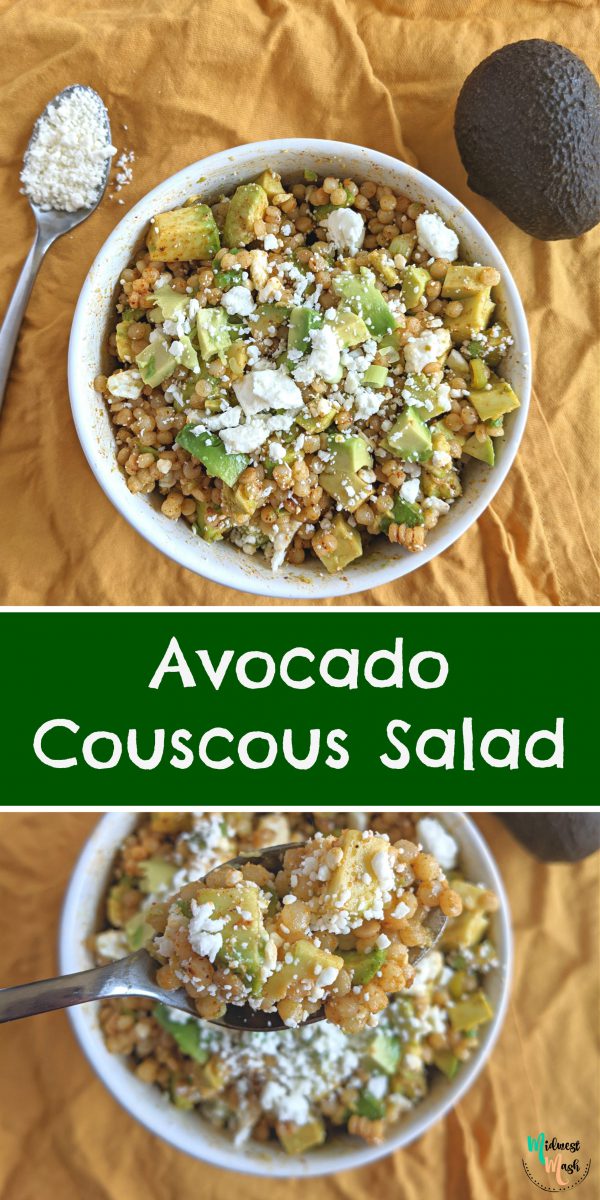 | | |
| --- | --- |
| | |
Cook couscous according to package instructions. Once done cooking and all moisture is gone (either absorbed or drained), stir in the olive oil and let couscous cool completely.

Dice avocado and chop green onion.

Once couscous is cooled, stir in the spices and lime juice. Mix in the avocado, onion, and feta cheese.

Enjoy! If you can any leftover chicken or fish, you can mix this in as well!
If you want things spicier, some chopped jalapeno or a pinch of cayenne would be great!
If you do want to make this ahead of time, I would wait to toss in your avocado until the last minute if you can so it doesn't get too brown!