The next time you're grocery shopping, grab a box of brownie mix and jazz it up s'mores style! Just take a look at the ooey gooeyness below!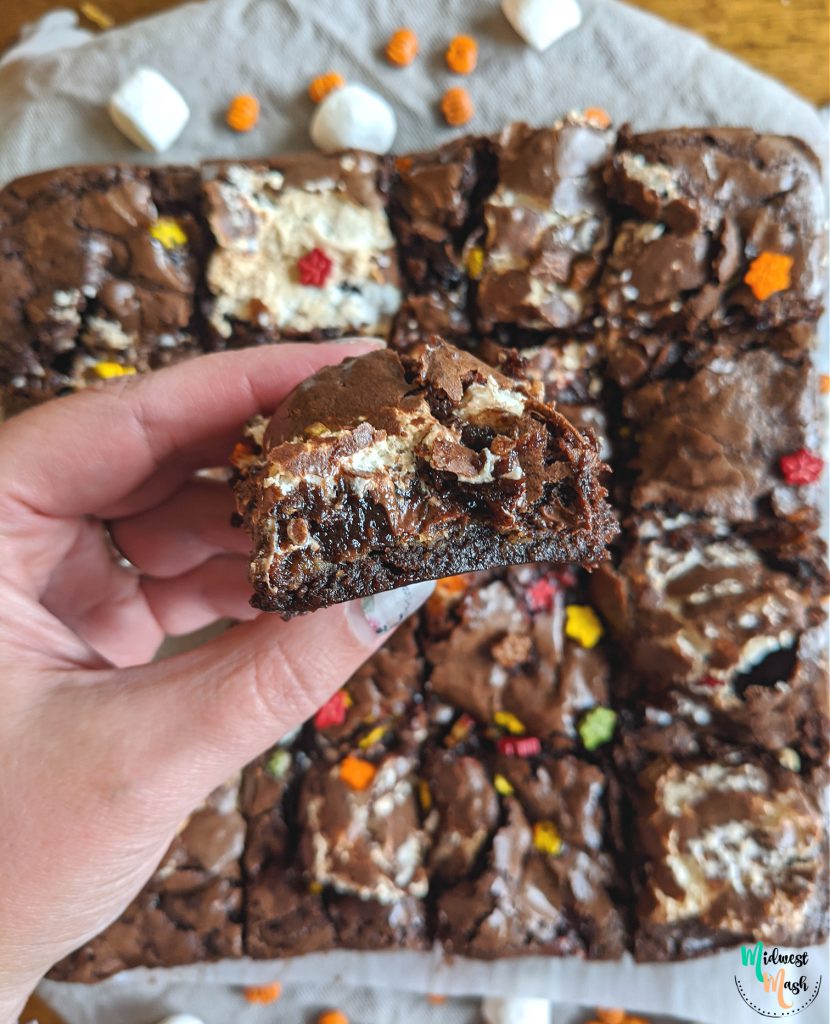 There are a million brownie recipes out there, so I wouldn't dare try to reinvent the wheel. I usually just let Pillsbury or Ghiradelli or Duncan Hines do the dirty work for me. Even the classics need a facelift occasionally though, and you all know that I love s'mores. Hence, a boxed brownie s'mores mash up was born!
I didn't actually need to write a blog post to tell you how to make these because it's pretty straightforward, but I really just wanted to share all of the scrumptious pictures with you. Plus, I bought a Costco size box of brownie mix so I have at least 5 more mash ups to add to the collection – I'm thinking either Rocky Road or something with butterscotch next. There's no stopping me now!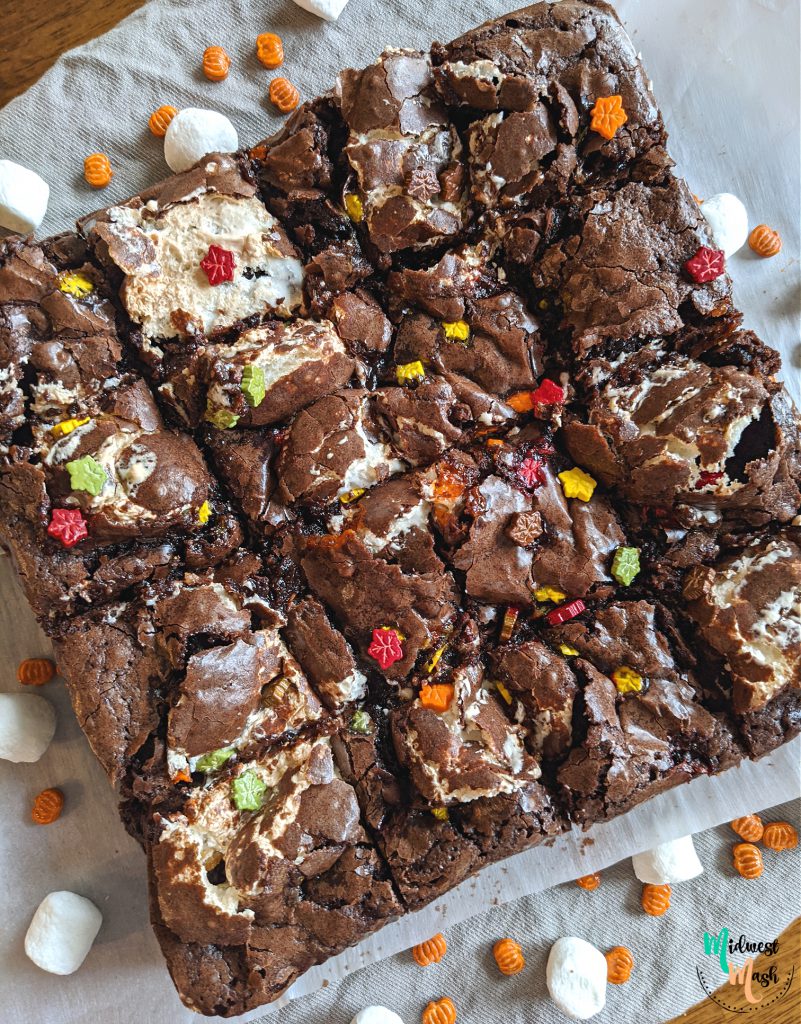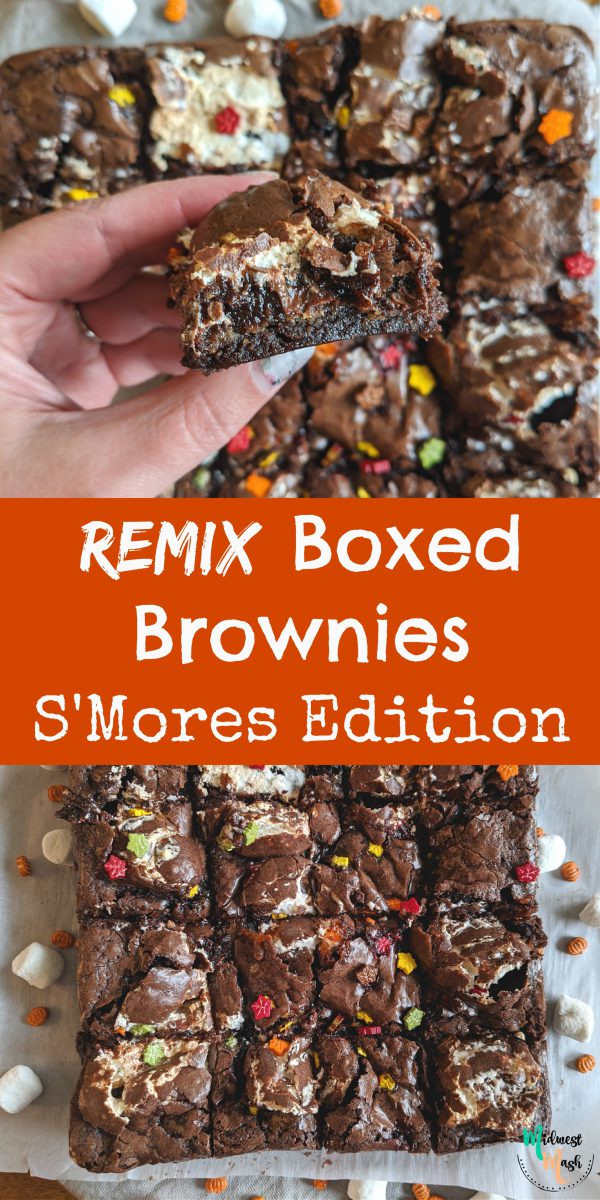 | | |
| --- | --- |
| | |
Preheat oven according to brownie package directions. Mix together all brownie ingredients (I live at high altitude so I followed the instructions for that).

Line an 8 x 8 inch pan with parchment paper. Spray before and after the parchment paper with cooking spray to make sure no batter leaks under it.

Pour half of the brownie batter into the pan. Top with crushed graham crackers and chocolate chips. Dollop on the marshmallow creme.

Pour the remaining batter over the marshmallow creme. It's okay if there are mounds from the creme. Sprinkle on half of the sprinkles. Bake according to package instructions, and bake until the middle does not jiggle.

Remove from oven and sprinkle the remaining sprinkles on top. Cool completely before removing from pan and cutting. If you cut a big enough piece of parchment paper to go up the edges, it makes nice handles for removing the brownies from the pan.
Any boxed brownie mix will work. I used Ghiradelli with chocolate chips already in it, but you can use plain ones too.
The marshmallow creme will puff up while cooking, but that's okay! It will settle back down when it cools.