Soup season is upon us, and what's better than one with bacon, cheese, and sour cream? Think loaded baked potato but with cauliflower instead (and no heavy cream!). I would put this in the healthy-ish category!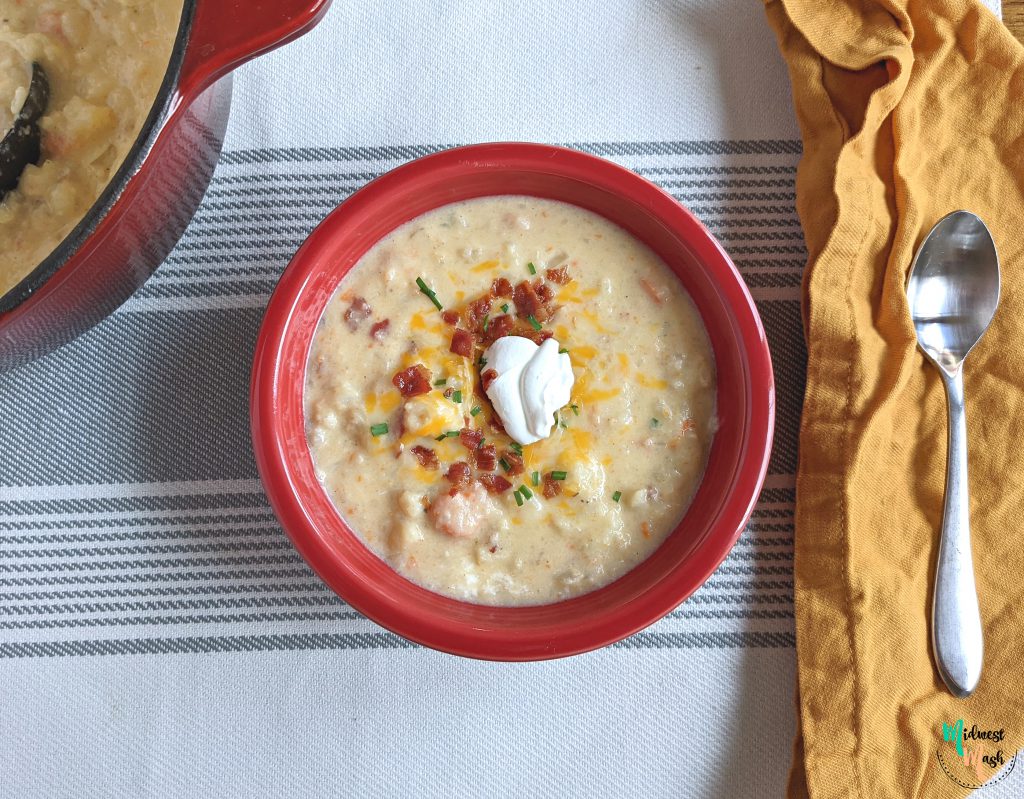 We love soup over here in our house because it's warm, comforting, and who doesn't enjoy crushing up crackers. I am particularly fond of any soup I can pile the toppings on, and this Loaded Cauliflower Soup definitely fits that bill. Sour cream, bacon, cheese, and chives adorn the top of this beauty – I didn't even add crackers to mine!
Why cauliflower you ask? It's a nice substitute for potato, and it's actually healthier in some aspects – less calories, less carbs, and more fiber. Trust me when I say I am not usually a huge fan of food swaps especially ones that pretend to be something they're not – like cauliflower mashed potatoes – let's NOT say they are mashed potatoes when there's no trace of potatoes. Let's please just call it mashed cauliflower. I'm all for healthy swaps, but don't try to deceive me! I am very straight forward with this recipe – there are no potatoes (hence the name not including potatoes). Okay. Sorry. End of rant.
Let me know what you think when you make it! I used an immersion blender to mash up some of the cauliflower, and you can make yours as smooth or chunky as you like!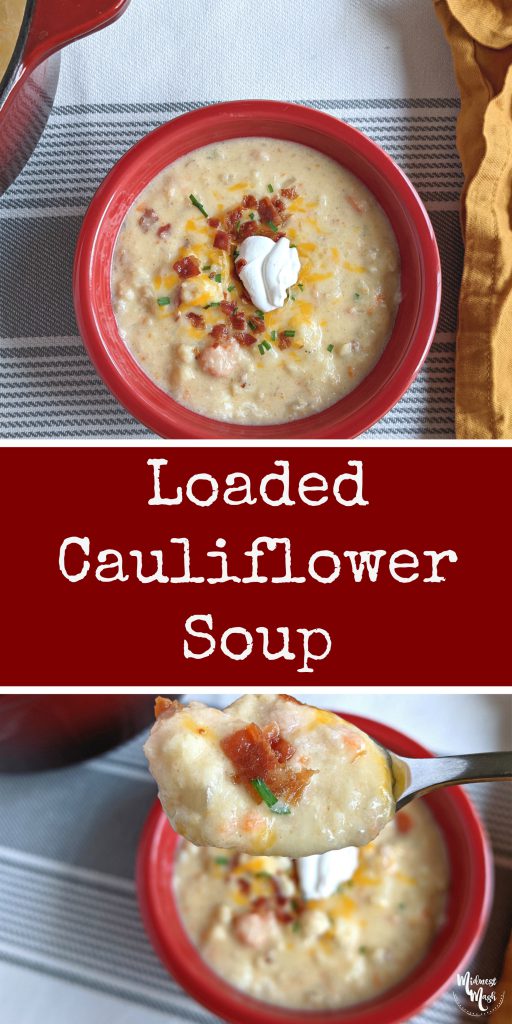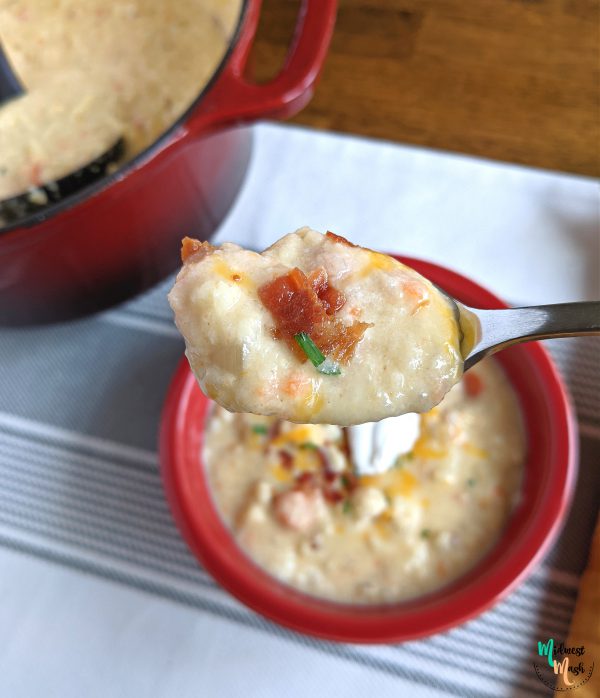 | | |
| --- | --- |
| | |
Steam cauliflower and carrots for 15 minutes to soften. (You can skip this step if needed, but you will need to simmer for an additional 15-20 minutes once in the soup.)

In a large soup pan or Dutch oven, melt the butter over medium heat. Add in the onion and garlic, and cook until onions are translucent.

Stir in the flour and cook for 1-2 minutes.

Pour in the chicken broth and milk.

Add in the cauliflower, carrots, and seasonings. Simmer for 10 minutes.

Remove from heat. Use an immersion blender or potato masher to break up the cauliflower. You can make your soup as smooth or as chunky as you would like in this step.

Turn heat back to low and stir in cheese, bacon, chives, and sour cream. Serve with additional cheese, bacon, chives, and sour cream on top!