There is ALWAYS a pumpkin pie on the table at Thanksgiving, right? What if this year – this crazy, crazy year – we instead made a NEW version of pumpkin pie? This bar version of the ol' classic will maybe make the original obsolete because they are so. darn. good.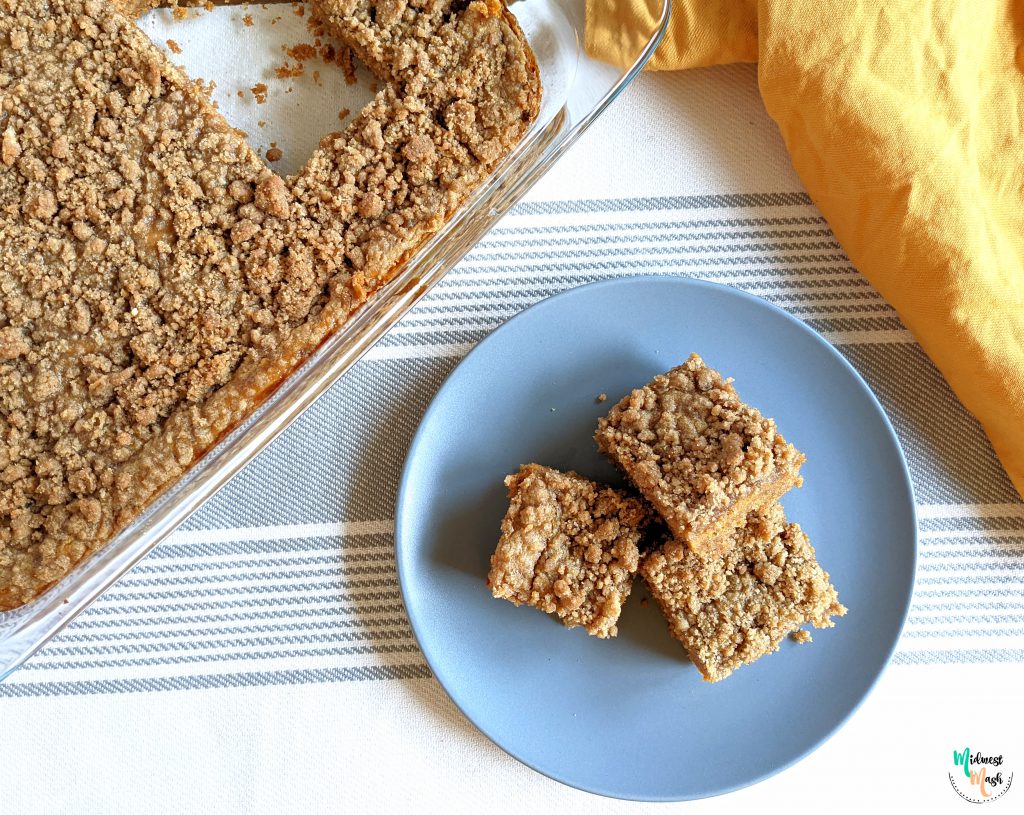 My husband loves pumpkin pie, so he generally starts requesting one about late September, and if we go into Costco, we stand by the $5.99 giant pumpkin pies for 10 minutes debating if we actually need one. (The answer: we don't. Ever.) Year four into marriage, and year 6+ of actually making pies for holidays, and I am starting to get rather bored with a standard pumpkin pie. Don't get me wrong, it's still delicious, but it's losing my interest. Besides a copious amount of whipped cream on top, it really has no flare.
What did I do to solve this dilemma? I experimented with some of my favorite dessert components: graham cracker crust, pumpkin pie filling, and streusel topping. The result: amazing. Plus a 9 x 13″ pan of these bars feeds WAY more people than a pie. Don't tell my husband, but I may never make a traditional pumpkin pie again.
Give these a go this holiday season, and let me know what you think! You die hard pumpkin pie people – I would love to know if I get your seal of approval with these bars.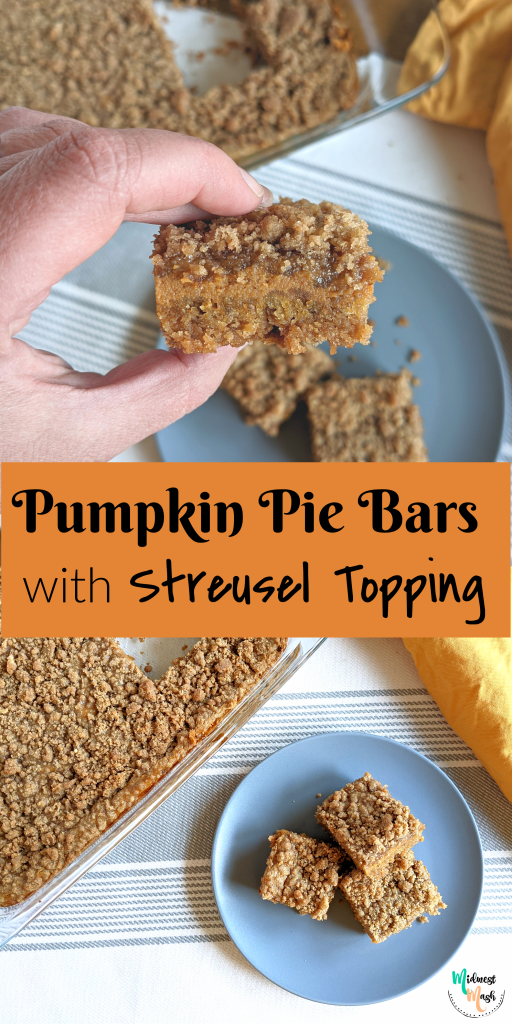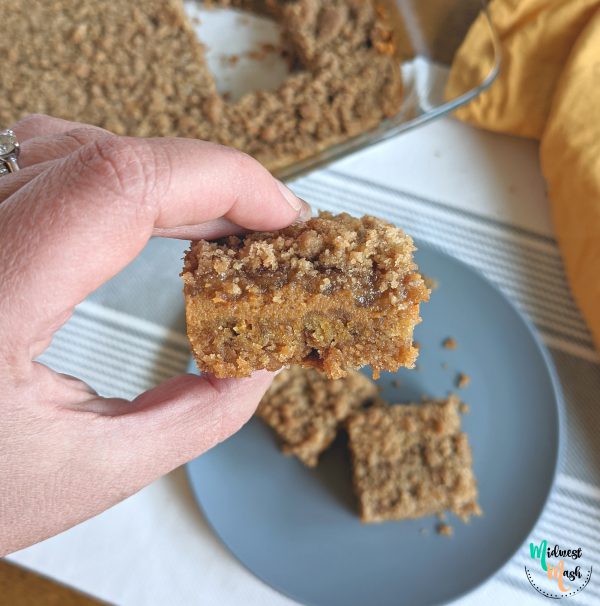 Preheat oven to 425 degrees.

Crush the graham crackers and mix in a bowl with the butter and sugar until combined well.

Press the crust mixture into a 9 x 13" cake pan until firmly in place. Bake for 5 minutes, and then remove from the oven.

While the crust is baking for 5 minutes, mix together the filling ingredients: pumpkin, sweetened condensed milk, eggs, cinnamon, pumpkin pie spice, and salt until smooth.

Pour the filling mixture over the crust.

In a small bowl, mix together the flour, sugars, and cinnamon for the streusel. Pour in the butter and water, stirring to combine. It will resemble a dry cookie batter.

Spoon the streusel topping over filling in an even layer. DO NOT press it down.

Bake at 425 degrees for 15 minutes. Then, without removing the bars from the oven, reduce the heat to 350 degrees and bake for an additional 25-30 minutes or until the bars do not wobble when you shake the pan. Remove from the oven and cool completely before cutting.