Meatless Mondays are making comeback in my house! Looking for a recipe that will fool even the biggest lovers of meat? This one is for you – layers of cheese, endless toppings, and savory enchilada sauce will leave those carnivores questioning whether they even like meat.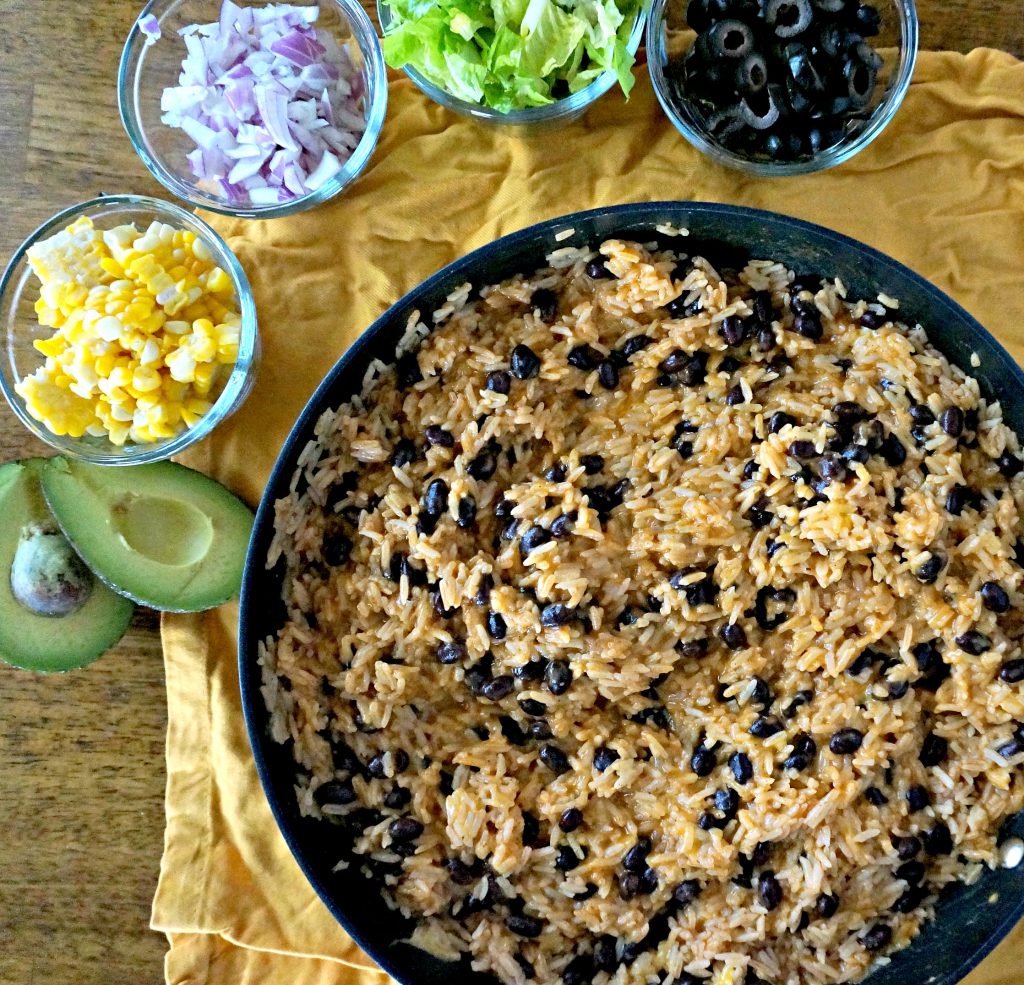 We've been trying to change our eating habits this summer toward a more nutritious, variety filled menu including lots of fresh ingredients. Also, my cholesterol is a little bit high – oops, so I've been trying to cut meat out where I can without sacrificing flavor. (I am not currently willing to part with cheese though unless it becomes very necessary). I made these super easy, quick, and beyond flavorful Vegetarian Enchilada Bowls, and when we were finished I asked my husband if he even knew there wasn't meat in there. He said, "Nope, I actually thought it had meat." Win!
Did I mention this only takes 20 minutes, and the recipe is so simple you will probably never have to come back to my website for it again (please do though!)? Yup, that's right – 1 cup rice, 1 can of black beans, 1 can of enchilada sauce, 1 cup of cheese. All you have to remember is the number 1. Recipes like this are 100% necessary in my life because we all know while we're cooking we're not usually thinking about what we're doing – we're thinking about 'R has swimming lessons tomorrow – who's taking him', 'Did I remember to switch the laundry earlier', 'I think we are almost out of ___ so I better make a grocery list', and it goes on and on.
Please enjoy this easy weeknight meal, and use whatever toppings your family loves! During the summer it's great because there are so many fresh veggies that it makes eating healthy that much easier.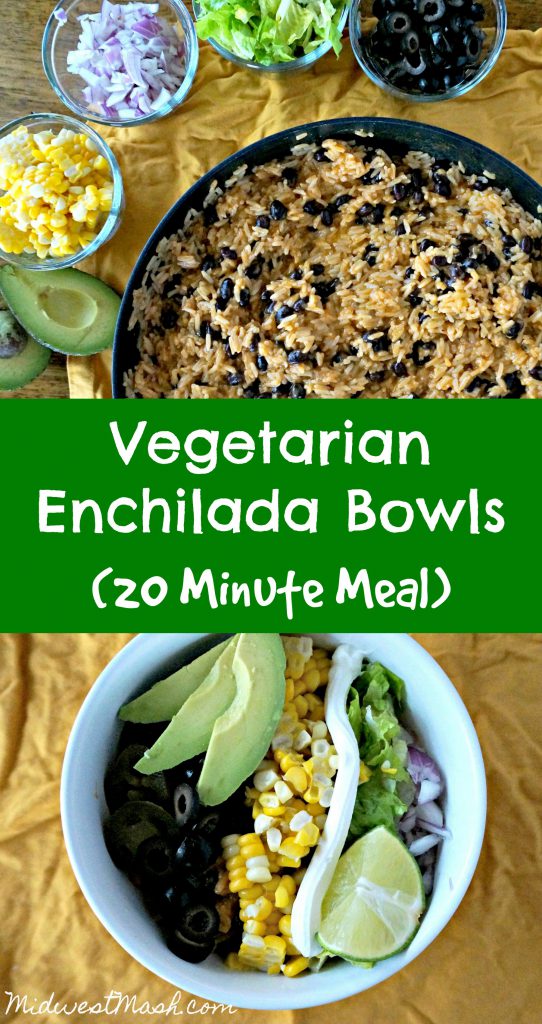 Cook rice. (I prefer my rice cooker but you can cook it however you would like)

In a skillet over medium heat, heat enchilada sauce and black beans to a simmer. Add cooked rice. Heat for 2-3 minutes. Add cheese and stir until melted. Remove from heat.

Scoop rice mixture into a bowl and top with toppings of your choice.
**Make sure you measure your rice uncooked**
This recipe is easily doubled or tripled - increase the main ingredients (rice, beans, enchilada sauce, cheese) by 1 every time and you're good to go.