I appreciate my Crock Pot so much because it gives me extra time, but I appreciate it even more when it makes me a luscious, creamy sauce that I can spoon over pasta.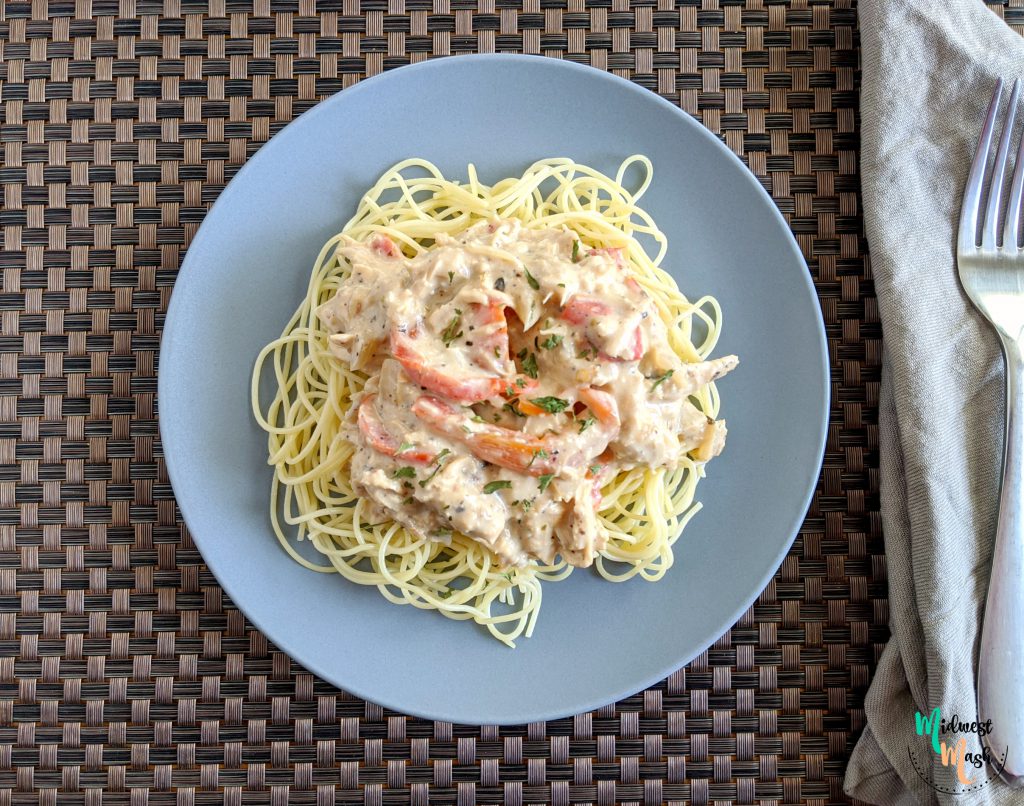 My Crock Pot saves me so much time during the week, but I do get into a rut with chicken recipes. Until now…
This Italian Chicken and Peppers Crock Pot meal will be a staple in your meal rotations because it's so easy, and the chicken falls apart after bathing in a creamy sauce for hours. Everything goes in at the beginning, and then all you have to do near mealtime is make pasta and shred the chicken.
I've experimented with this recipe different ways, and I have a few pointers for you. 1. Use an Italian dressing with a little more substance than just a vinaigrette. 2. Try Greek cream cheese! It's healthier than regular and low fat cream cheese, and it melts almost identically. 3. Angel hair pasta is the way to go. Not only does in cook in minutes, but it is delicate enough to balance the creamy sauce. 4. The parmesan cheese at the end is optional if you don't want so many calories or dairy but it does give it a nice flavor.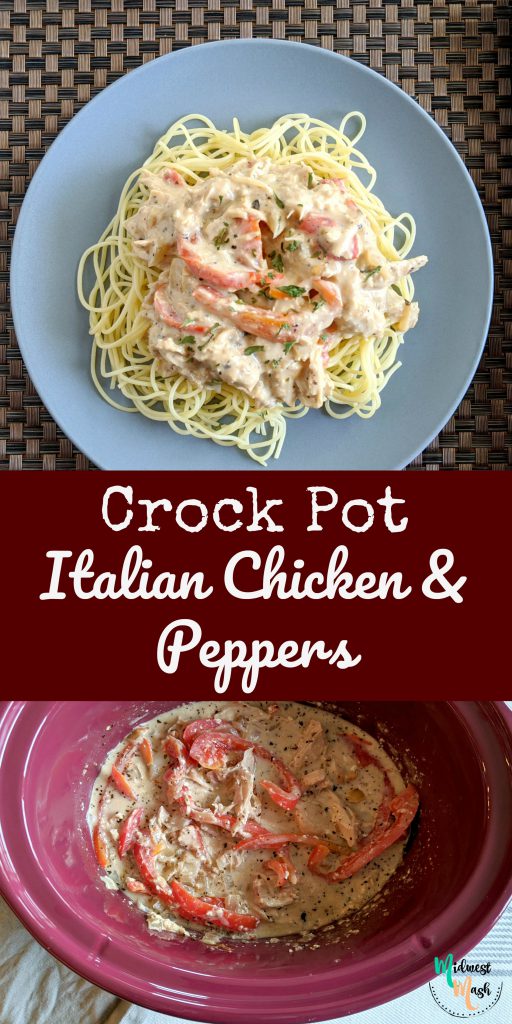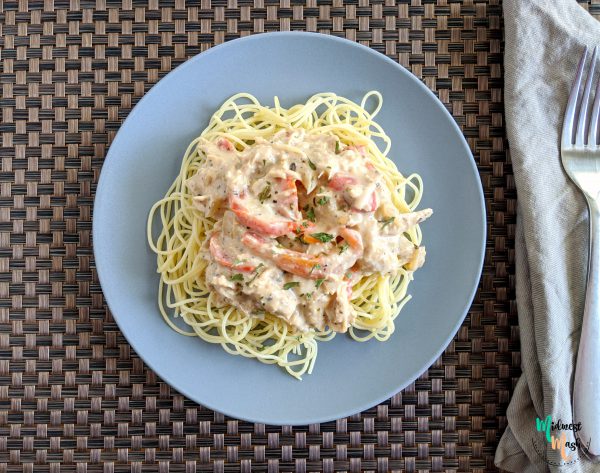 | | |
| --- | --- |
| | |
Chop onion and slice pepper. Place in bottom of Crock Pot. Place chicken on top of vegetables.

Pour Italian dressing over chicken. Sprinkle on the seasonings and then place cream cheese on top of everything.

Cook on LOW for 4-5 hours or HIGH for 2.5-3 hours.

Before serving, shred the chicken and stir in the parmesan (optional).
I used Food Network Herb and Garlic Italian dressing.