What's better than letting something else do the work for you at dinner time? A handful of ingredients go into the Crock Pot and come out as a delicious casserole.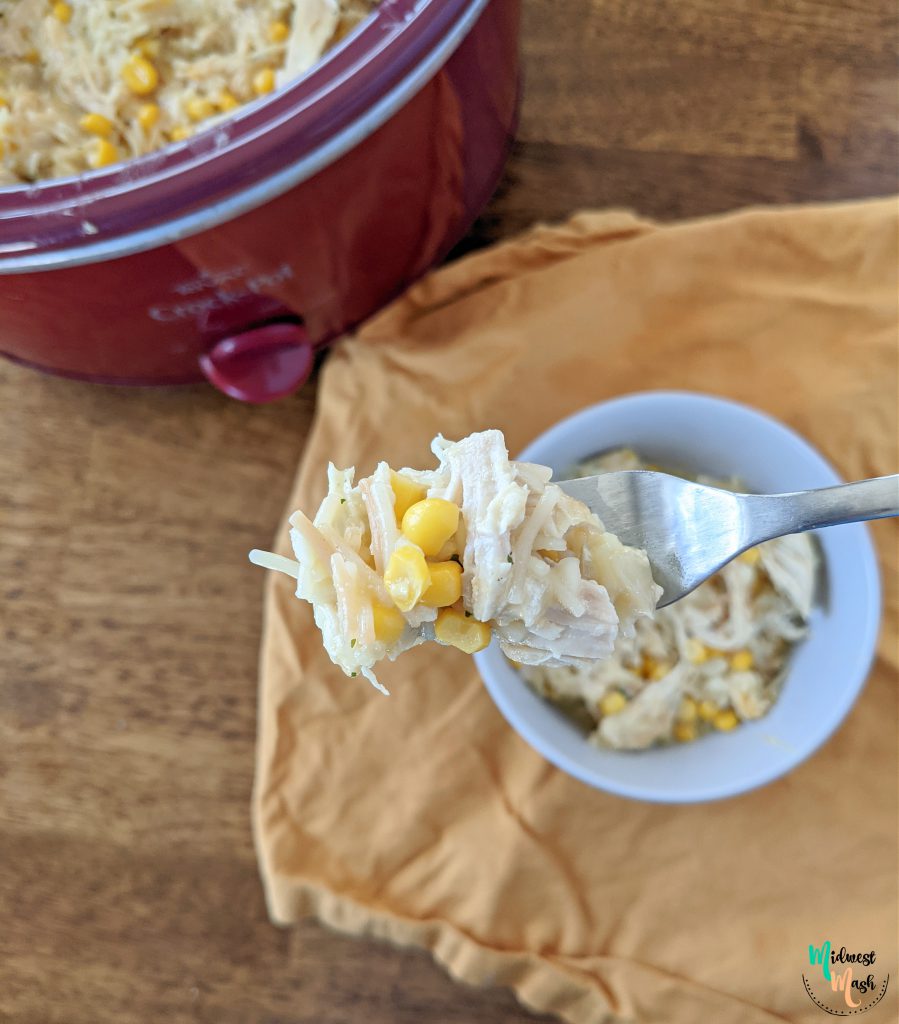 This past weekend had me thinking spring was around the corner, so I tucked away our winter coats in the closet along with the snow boots and gloves. I should know better than this. Colorado always has winter #1 followed by spring #1 then comes winter #2 and so on. I think winter #3 is headed our way this weekend – 24+" of snow! I'll keep you all posted over on Instagram. We showed the boys how much snow that was on the yard stick today, and it was up to G's shoulders. Yikes!
Anyway, naturally with this forecast, I whipped out my Crock Pot again. We're going to need some warm, cozy comfort food. This casserole absolutely fits that criteria. I have been making this since I was living on my own with my first job after graduate school. It's so easy, filling, and a crowd-pleaser. Plus, it makes really good leftovers which was perfect for me when I was working, and it's perfect for me now with kids and the need for quick lunches.
Whatever the weather is like where you live this weekend, you can't go wrong with this easy Crock Pot meal! Let me know how it goes, and I would love to see your take on it!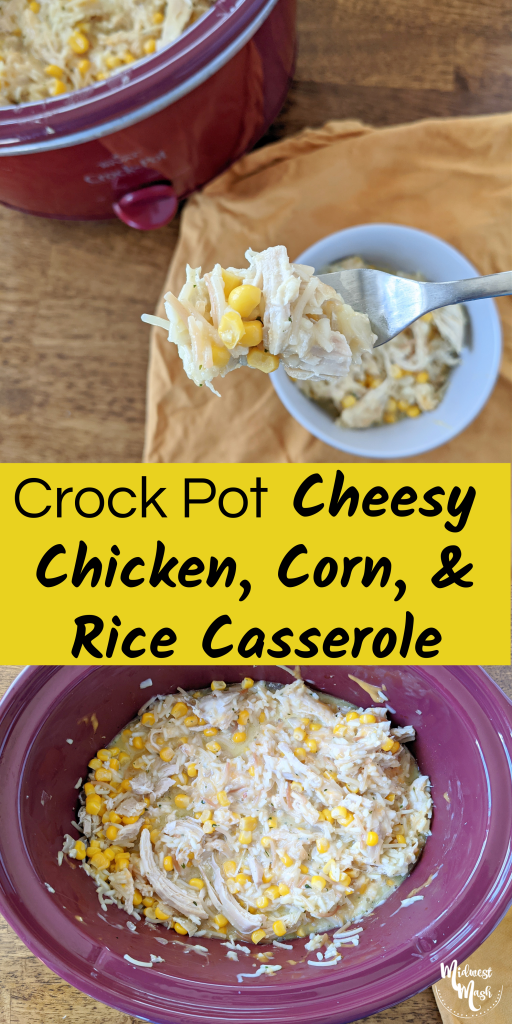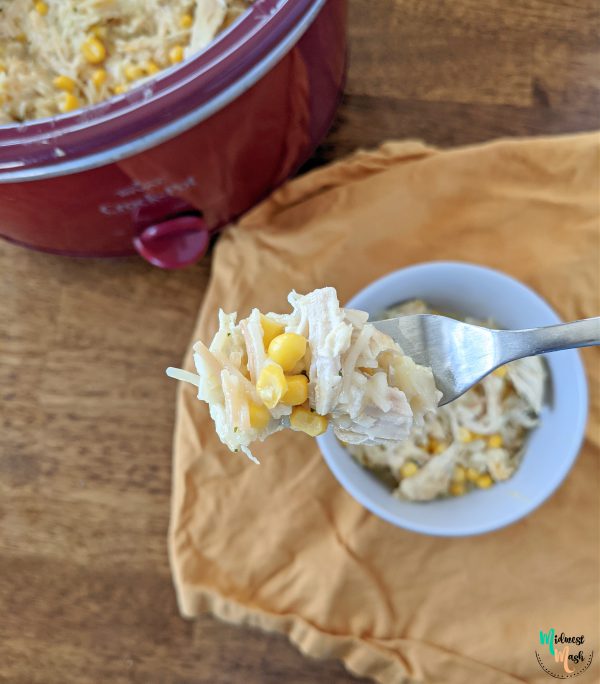 | | |
| --- | --- |
| | |
Cook chicken with chicken broth and a sprinkle of salt and pepper in the Crock Pot for 3-4 hours on low or 2 hours on high.

While the chicken is cooking, cook the Rice-a-Roni (most can even be done in the microwave or prepped ahead of time!).

Once the chicken is shredded, stir in the rice, corn, and cheese. Cook for another 20 minutes on low. Add an additional 1/4 cup of chicken broth if it needs more moisture.
To make this meal extra easy, prep the rice ahead of time so you can just combine everything and go!
I like mine spicy, so I stir a bit of cayenne or cajun seasoning into my bowl.