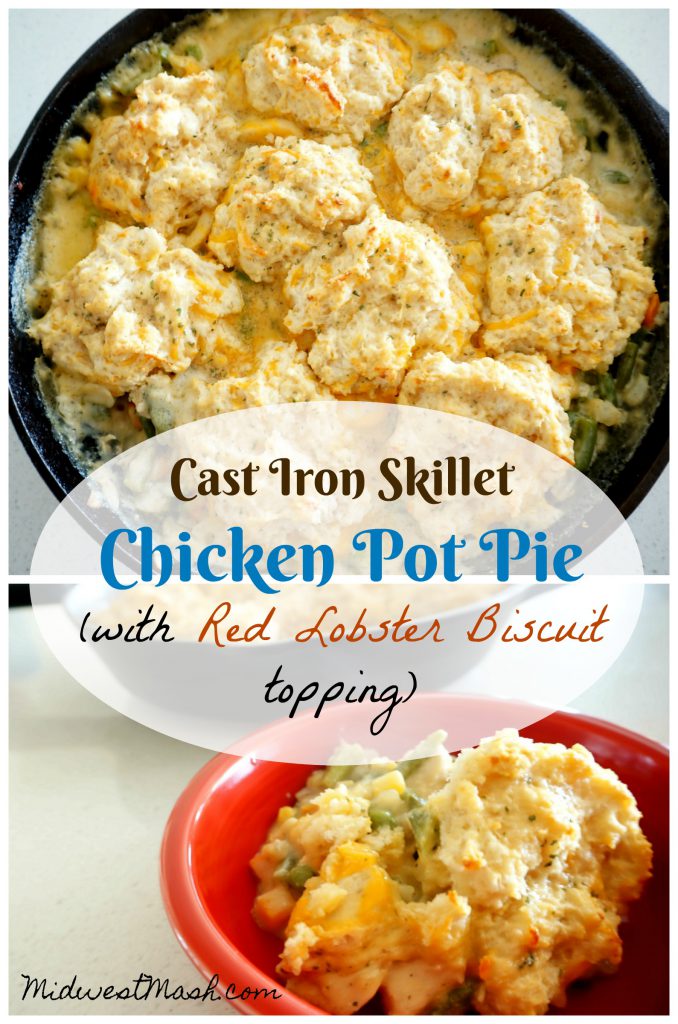 Happy time change everyone! I was naive to think that my 4 month old would also understand the time change and adjust his sleeping habits accordingly (nope!). We survived though, and it was actually a great weekend for "falling back" because we had a bunch of family in town for my son's baptism. Before we moved to Colorado last year, I took for granted how easy we had it in Iowa being able to see our family anytime we wanted (and within 2 hours). I still get teary-eyed every time we drive back through Des Moines, thinking "ugh, we could be home by now" instead of having another 10 hours on the road. Don't mind me, I have small pity parties from time to time. I now know that the move was a blessing in disguise because not only does my husband love his career, but I appreciate my family so much more. Don't get me wrong, my husband and I both come from very close families, but now I count down the days to when we get to see them and cherish every moment.
I don't normally publicize my religion because it is something I hold dear to my heart, and it's a part of me that I would rather save for myself, my husband, and my family, but seeing my son getting baptized was one of those eye opening moments of my life. I knew I would get emotional about it (thanks new mom hormones), but as it was going on, I caught myself looking from my son to our family who traveled so far to be with us. I felt so incredibly grateful not only for having an amazing support system, but because we get to teach our son about God and introduce him to a faith that has gotten me through a lot of hard times. It's a wonderful feeling.
That's my small insight into my faith. Speaking of church, I'm sharing a recipe today that makes a perfect Sunday dinner. I love reminiscing about coming home from church on Sundays during my childhood and having a hearty Sunday dinner, or being at my Grandma and Grandpa's house, eating fried chicken and mashed potatoes after church. (Sidenote: why can I still not make mashed potatoes as good as my Grandma's?!)
You are going to love this version of chicken pot pie because 1 – it's easy, 2 – it contains cheese, and 3 – it is topped with Red Lobster biscuits. I had no idea they sold Red Lobster biscuit mix in stores until we came across it in Costco. (Another sidenote: I feel like I can't write a post without mentioning Costco – oops. My husband and I are the crazy people who go there every weekend, look at the same things, and have the same conversations about products. I can hear Nick now saying, "That three pack of scissors really is a great deal".) I have also seen the mix in Target and our local grocery stores if you are having trouble locating it.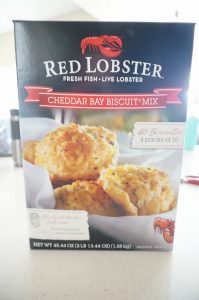 Enjoy! See below the recipe if you would like to make this without a cast iron skillet.

In cast iron skillet, melt 2 of the 4 Tbsp of butter. Add chicken pieces, sprinkle with a pinch of salt and pepper, and cook until no longer pink. Remove from pan and set aside.

Add chopped onion and garlic to skillet (add another Tbsp of butter if skillet too dry). Cook for 1 minute and then add frozen bag of vegetables (no need to thaw). Cook until vegetables begin to soften, stirring frequently. Add thyme, salt, and pepper.

When vegetables are soft, melt remaining 2 Tbsp of butter in the skillet with the vegetables. Sprinkle the flour over the mix and stir around.

Pour in milk, stirring constantly. Cook until thickened to the consistency of a melted milkshake then turn off the heat.

Add the chicken back in the skillet along with the 3/4 cup cheese.

Mix biscuit mix according to package directions, and drop biscuits onto the filling mixture in the skillet.

Place cast iron skillet into oven, and cook according to biscuit package directions (14-16 minutes).

Remove from oven, melt 1/4 cup butter and mix in the biscuit seasoning packet. Spoon or brush the butter-seasoning mix over the hot biscuits.
If you do not have a cast iron skillet: make the filling as instructed above in a normal skillet (steps 1-6). Transfer the filling to an oven safe casserole dish then add the biscuit topping. Cook according to biscuit directions, remove from oven, and top with butter-seasoning mix as described above.