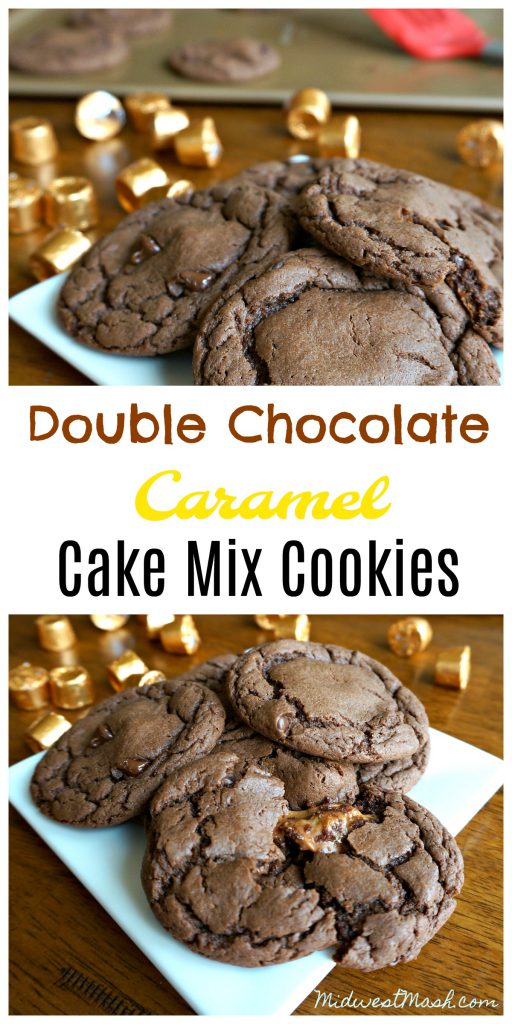 Well, it's official. I'm in the 30-something club. I'd describe my feelings about this as "all of the emoji faces smashed into one". Before my birthday I thought – this is going to be fine, actually 30 sounds nice and mature. On my birthday I thought – holy crap, I'm not in my 20s anymore; do I have to start shopping in a different section; is it reasonable to still wear t-shirts from high school; does my haircut make me look like an old lady instead of young and fresh? Today, two days later I have these thoughts –       . Exactly. I'm tired of analyzing my age.
This morning as my husband and I were leaving church with the little man we were chuckling about how our entire pew was full of young families. I swear there were at least 3 car seats and 10 children under the age of 5 sitting around us. Then he said to me, "I feel like all of those parents were older than us." And we realized that we have no concept of how old we are because I'm certain that those parents were all about the same age as us give or take a few years. I don't think I'll ever think of myself as the age that I am. I mean really, in my mind I'm still a 22 year old college kid who doesn't have life figured out when in reality I have a husband, a baby, a career, and a mortgage, so yeah, I'm REALLY 30. Also, I hope I'm not the only one who does this, but as I looked around church this morning and saw the other moms who have cute hair, a put together outfit, and children who are clean with their shirts still tucked in, and I'm like "wow, those women are mom-ing and adult-ing wonderfully". I sincerely hope that occasionally someone thinks that about me.
What do I hope to accomplish in my thirtieth year? Well, when I was in college I wrote a bucket list full of adventurous things such as parasailing, cliff diving, and climbing Machu Picchu. Although I would still love to do those things, they now seem less important. Instead, I would love to just watch my son grow this year and teach him about life. I'd love to take him on small and big adventures like we did growing up. I think a yearly family vacation is important even if we just go to the national park a half an hour away. I would like to continue to grow this blog because it gives me an outlet for my thoughts and recipes. And something that was on original bucket list – I would like to someday write a cookbook; I don't think it will happen when I am 30, but maybe in my 30s.
Enough about all of those crazy life thoughts. I'm sharing my recipe for these wonderfully gooey cake mix cookies today. I thought it was appropriate because I have been making them throughout my 20s, and this recipe has sort of grown with me over the years. I have tweaked it multiple times to get it just right.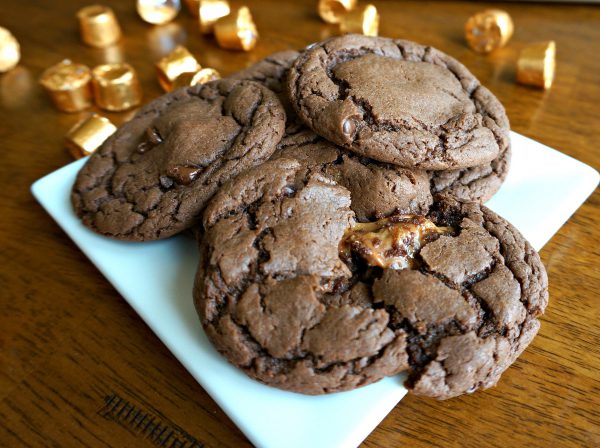 | | |
| --- | --- |
| | |
Preheat oven to 350 degrees

Unwrap your Rolos (trust me, do this first and it will save you a headache later)

Mix together cake mix, eggs, oil, and flour. Then fold in chocolate chips.

Take a ping pong ball sized amount of dough and wrap it around a Rolo (make sure it is completely covered). Place on nonstick or sprayed cookie sheet. A baking mat also works well.

Bake for 8 minutes then remove from oven. Let cool on pan.
The time is important! 9 minutes is really too long and they will start to taste a little bit burnt.
I added the flour because it seemed that without it the Rolo always leaked out of the bottom of the cookies.