After a cold, snowy day, a bowlful of satisfying soup is the perfect way to warm up. A serving of this comforting soup is full of flavor and healthy ingredients. Catch the sniffles? Or the flu? Add this to your weekly meal list.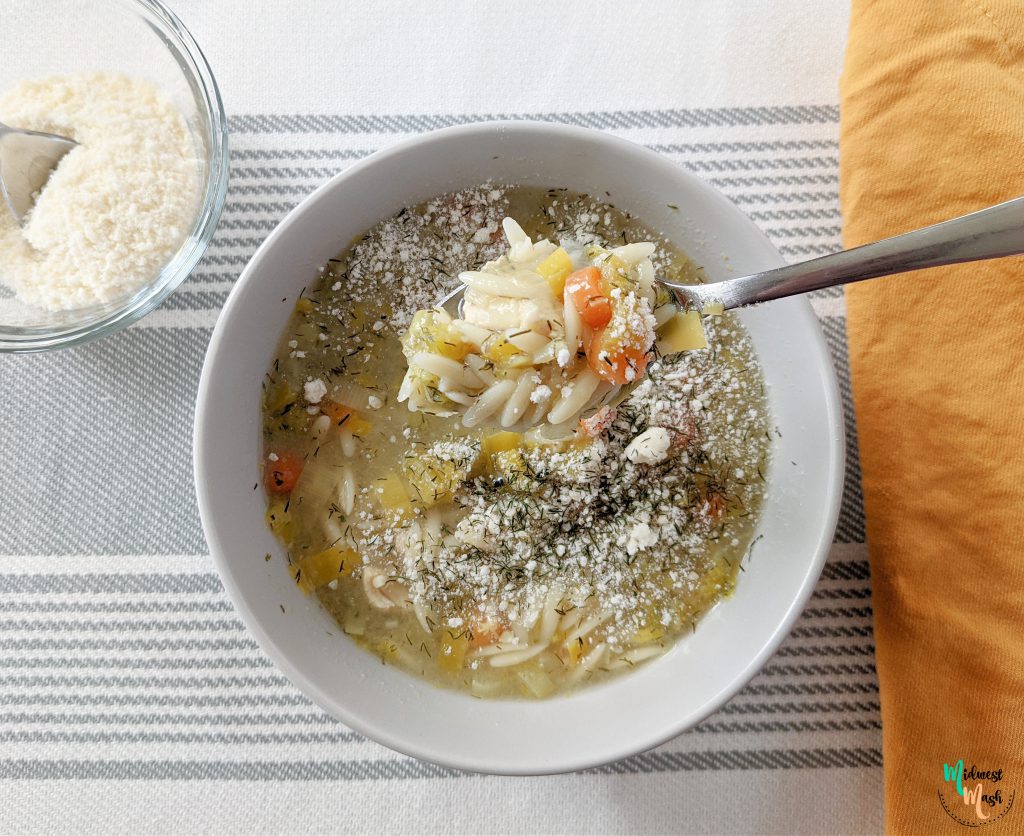 Soup is the quintessential winter comfort food. It's even better if it is chocked full of healthy ingredients, and it's even BETTER if it makes great leftovers. This soup is definitely all of those things. I would even go so far to say that this is going to knock chicken noodle soup out of our rotation. Plus, you know my love for orzo.
I've never actually cooked with leeks before developing this recipe. I've eaten them, read about them in other recipes, stood in front of them at the grocery store many times pondering if today is the day to give them a try, but I had never actually picked them up off the shelf. I do feel like I have missed out on years of amazing things I could've made with them. They are a tame green onion that cooks up to soft perfection, giving soups volume, flavor, and a beautiful color. I posted a video below about how to prep and clean them because I feel like that is probably the most intimidating part – it's really no big deal though.
Please make this soup this winter. It's yummy, warming, and all around a beautiful addition to the menu for the week. When you make it, the biggest piece of advice I can give you is to taste it as you go! Seasoning preference varies so much from person to person that what I have listed below might be perfect for me, but maybe you prefer more or less salt, more dill, or even the addition of some red pepper flakes for added flare.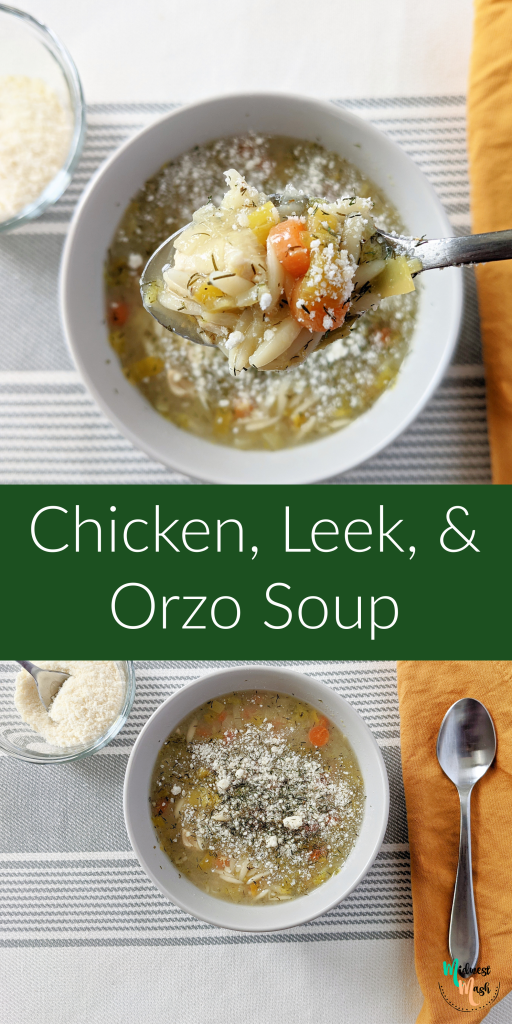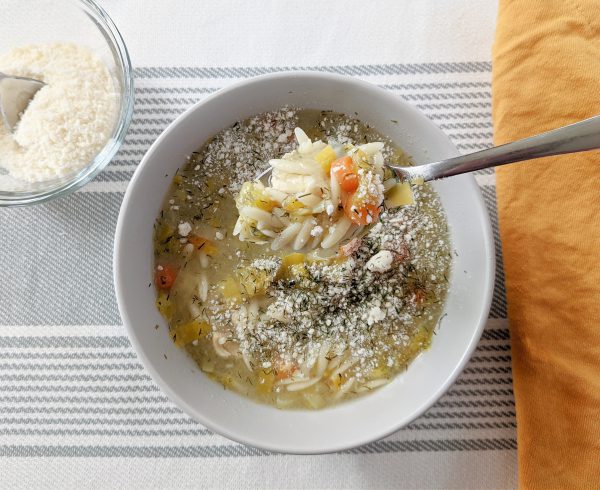 | | |
| --- | --- |
| | |
In a large soup pot (I used my Dutch oven), brown chicken in 1 Tbsp olive oil. Remove from pan.

In same pot, add in leeks, carrots, and garlic. Saute in 2 Tbsp olive oil with salt and pepper until tender. *(See note below with link to how to clean leeks.)*

Add spices - dill, coriander, onion granules - then stir. Pour in the chicken broth and add bay leaf. Add in the orzo, bring to a simmer. Cook for 10 minutes or until orzo is tender.

Add back in the chicken. Squeeze in the lemon juice and cook for an additional 2-3 minutes.

Serve with a sprinkle of grated parmesan and crackers.
Here's a good resource for how to clean and prep leeks: https://www.simplyrecipes.com/recipes/how_to_clean_leeks/
You can substitute the onion granules for actual onion. To make dairy free, omit the parmesan as a topping.