°Want a treat for your toddler you can feel good about giving them? These 4 ingredient cookies will have them fooled into thinking they are eating a sugary cookie (but they're not!), and you can enjoy your Oreo in peace 🙂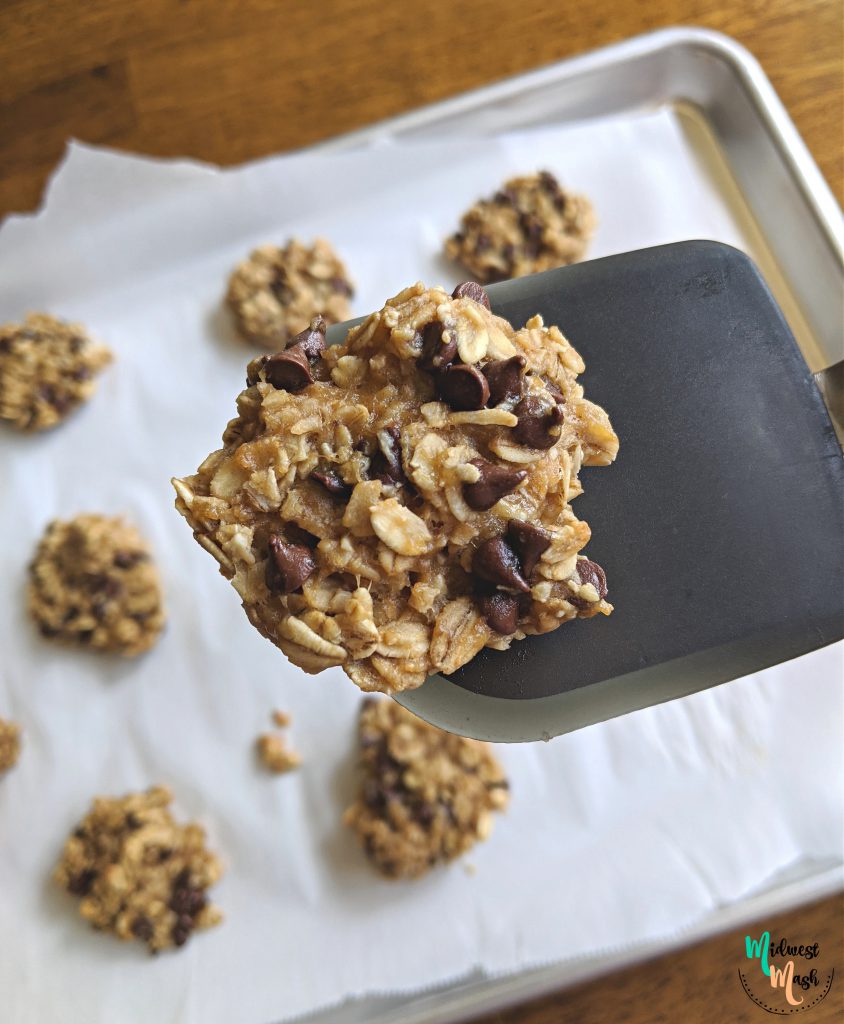 It seems like no matter what I am eating, my toddler HAS to have a bite – and 99% of the time he doesn't even know what it is! Am I alone in this?! Awhile back I decided he needed to have something that he considered a treat but was also healthy because I was feeling a little bit of mom guilt for letting him have a bite of my chocolate chip cookie every time I had one (in my defense, I'm pregnant so yes, I do have a cookie (or four) every day!). He loves these and has no idea that they are in the "healthy" world because let's be honest, he doesn't understand what healthy is except that he doesn't like most veggies because they are green (we're working on it).
The four ingredients in these are all pantry staples – oatmeal, peanut butter, honey, and a banana. Plus you have another recipe in your pocket for using up those browning bananas on your counter – this recipe is perfect because it only needs one banana which it seems is about all I can ever get to make it to the baking stage without getting eaten. Not complaining, just saying that my kid likes bananas so I get a little bit less banana bread making these days.
I hope you enjoy these quick and easy snacks for your kids or you! Please feel free to add any other goodies you like to them – chocolate chips, chia, flax seeds, M & M's, etc. ♥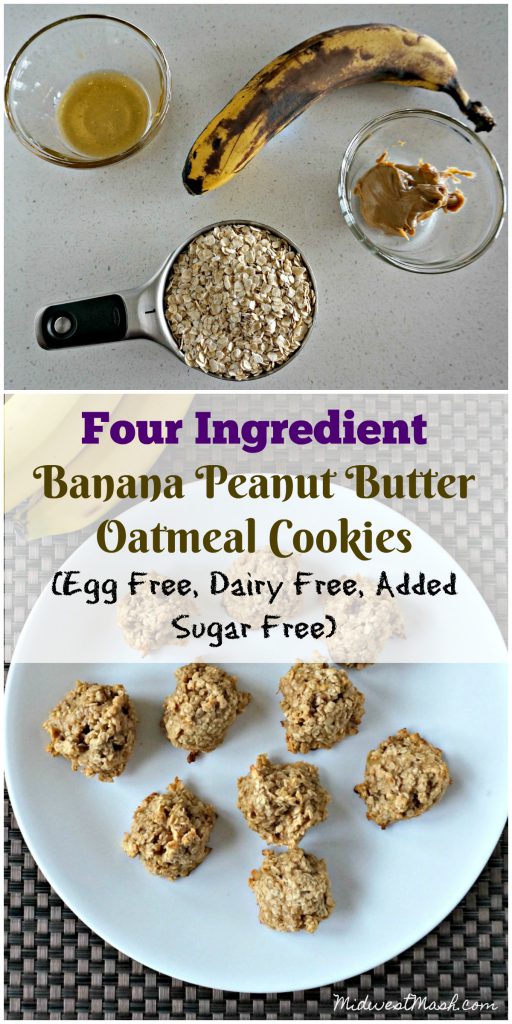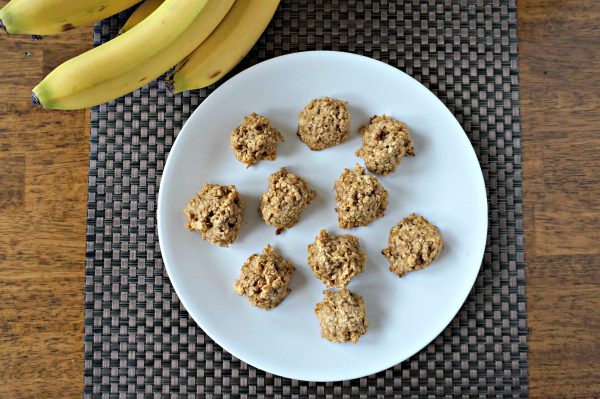 | | |
| --- | --- |
| | |
Preheat oven to 350 degrees. Spray a cookie sheet lightly with cooking spray.

In a medium sized bowl, mash the banana until smooth.

Stir in the oatmeal, peanut butter, and honey. Mix well.

Spoon cookies the size of a Tbsp onto the cookie sheet. You can flatten them if you want them to look more like cookies - they won't change shape much at all while baking.

Bake for 12 minutes. Let cool and enjoy!
You can add any of the above mentioned mix-ins to your cookies to change it up. I occasionally add 1 Tbsp of chocolate chips for more sweetness but they are just as good without.
Store in an airtight container for up to 1 week on the counter or in the refrigerator. These would freeze very well too.