What's easier than making cookies? Making cookie BARS! One batch, one pan, done! These bars have the flavors of a scotcheroo packed into an oatmeal bar. Yum!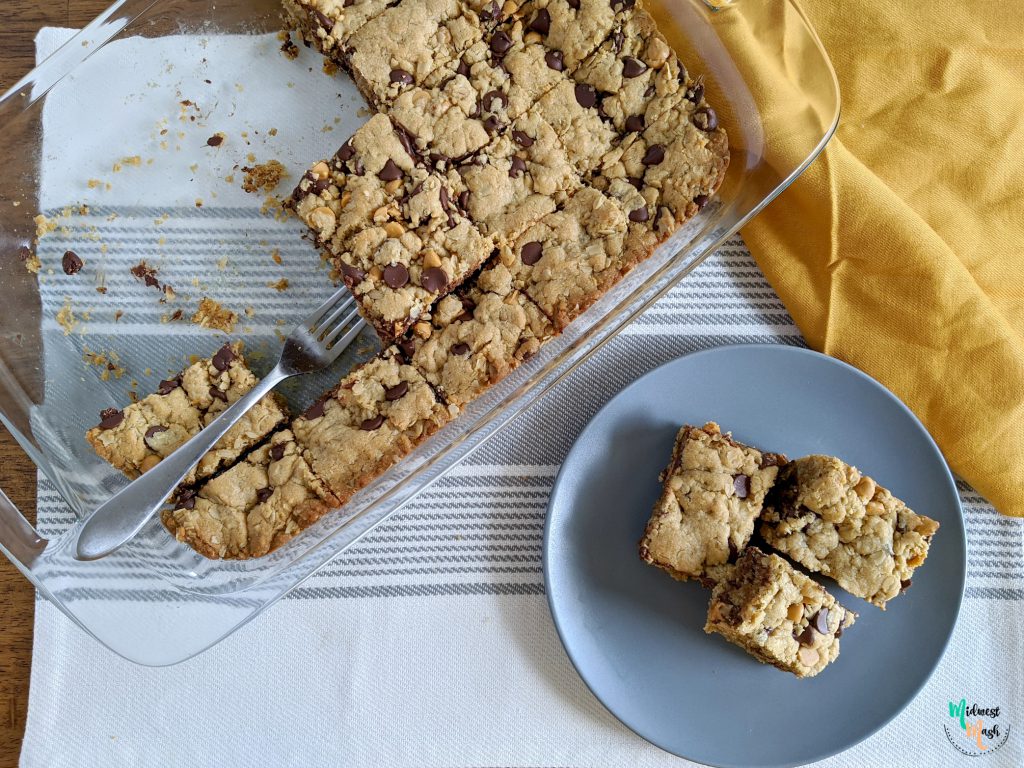 I write a cooking blog, but my baking skills are always a work in progress. I love having home baked goods at home, but a lot of the time they don't turn out how I want them to! Ugh. That's why I migrate toward easy goodies such as cookie bars. These Scotcheroo Oatmeal Cookie Bars are a mash-up of my favorite potluck dessert – scotcheroos, and an oatmeal chocolate chip cookie. I've made lots of different recipes for cookie bars over the years, and I feel like these are a great blend of all of them. Check out Tastes Better From Scratch blog for a great, basic oatmeal chocolate chip cookie bar too.
Loaded with oatmeal, butterscotch, and chocolate these can be cut into small squares because they are quite rich. Meaning one pan will feed a crowd! Or in my case, my hungry husband for 3 days. Did I lose anyone at the word "scotcheroo"? I feel like I have met people who have no idea what these are. Maybe it's a Midwest thing? You should Google it if you don't know what they are. They're basically an amped up peanut butter-y rice krispie treat with a chocolate-butterscotch "frosting".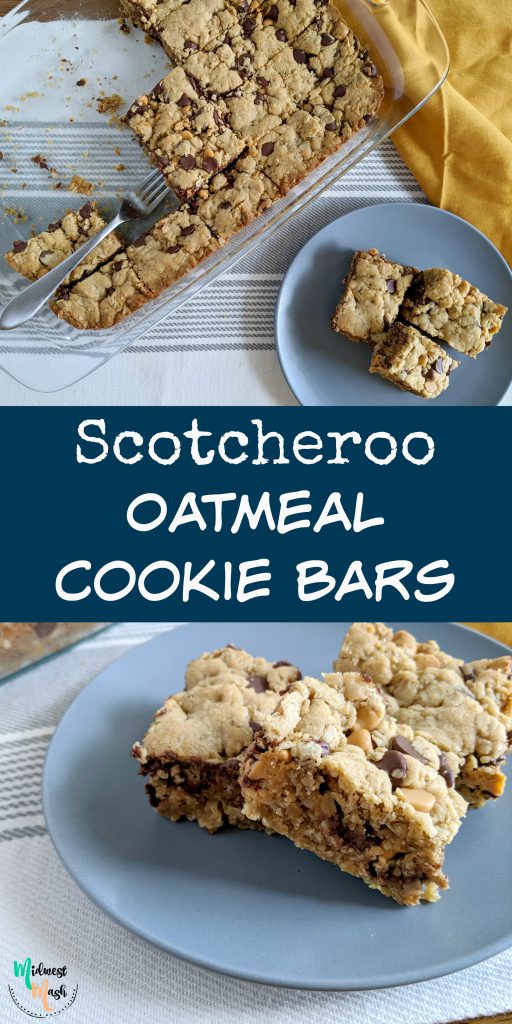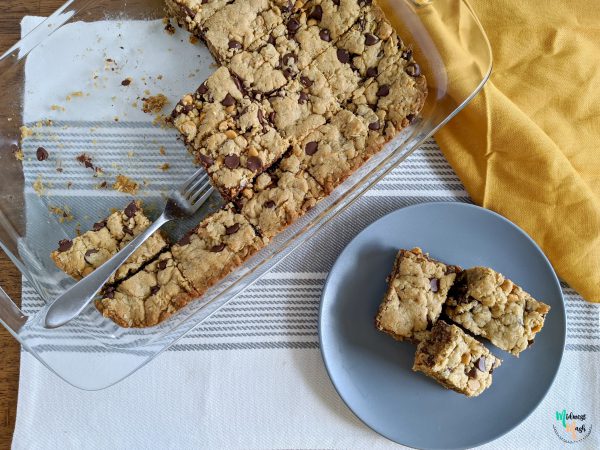 | | |
| --- | --- |
| | |
Preheat oven to 350 degrees. Lightly spray a 9 x 13" pan with cooking spray.

In a stand mixer, add the flour, baking soda, baking powder, and salt. Stir together with a fork until blended. Add in the oatmeal and brown sugar, mixing on low speed until combined.

With mixer on low, mix in the melted butter and peanut butter until mix is consistent (about 1 minute).

Turning the mixer up to medium speed, add in the eggs and vanilla. Mix for 1 minute.

Turn the mixer back to low speed, and add the butterscotch and chocolate chips. Pour into the lightly greased pan and gently pat until dough is evenly spread.

Bake for 20-25 minutes or until a butter knife comes out clean. Or until edges become LIGHT golden brown. Let sit for at least 15 minutes before cutting. Store at room temperature in a covered container.
Please use old-fashioned oats! Quick oats will not end up having the same texture when cooking is complete.