Comfort food at its finest, this chowder will have you going back for bowl after bowl. It will perfectly warm you up on a chilly evening while making the perfect leftovers the next day.
I love fall for many reasons, and one of them is the perfectly perfect weather it provides for making soups, stews, and chowders. This Sausage, Corn, and Potato Chowder is probably my favorite soup, and it also happens to be one of the few dinners my husband will offer to make. Coincidence? Maybe, maybe not. He really gets all of the credit for this recipe anyway because he found it in one of those newspaper inserts back in Iowa. You know the ones I'm talking about – "Hometown Weekly" or whatever they call them in your area. We've been making it for years, and I have tweaked it over time (mainly because I HATE canned corn – sorry, it's just one of my "I refuse to use this ingredient" things).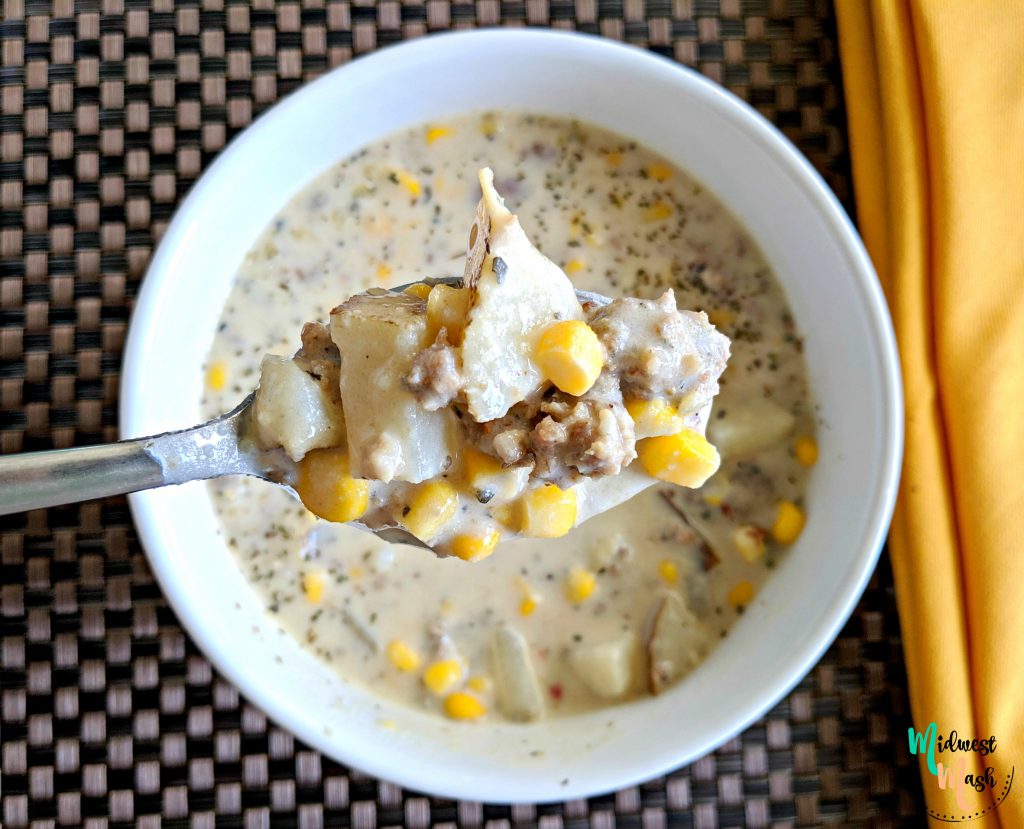 This chowder comes together in one pan and in less than an hour. It does contain a couple of canned goods, but I try to always use fresh or frozen corn for better, sweeter flavor. It calls for a can of creamed corn as well which I usually do use, but I have experimented with making my own. The best option for this I have found is: 1 cup of frozen corn, thawed (I usually microwave it until room temp) and then smash it with a fork + 1/4 cup of milk + 1 Tbsp corn starch. Give it a go if you want to keep things can-free.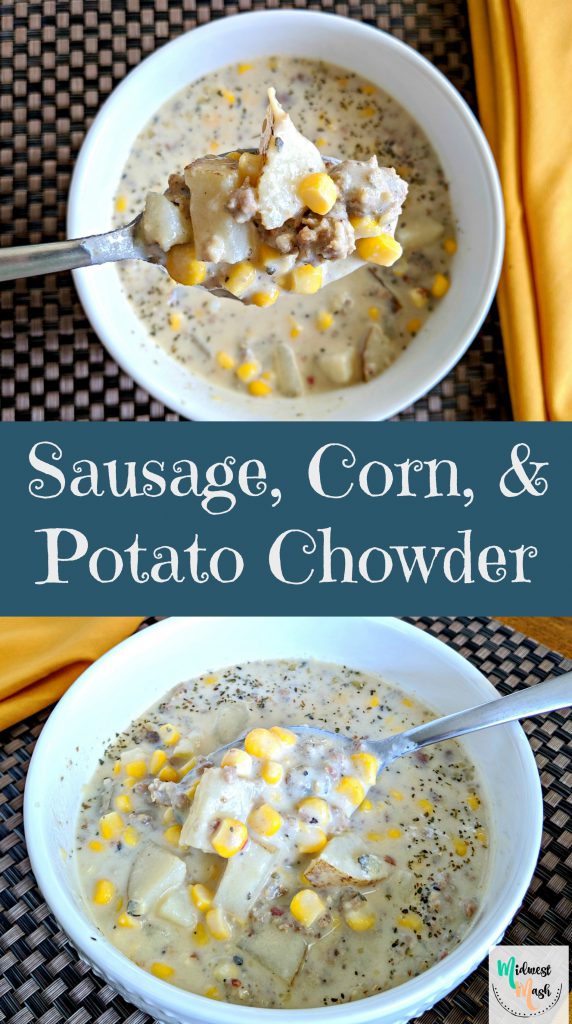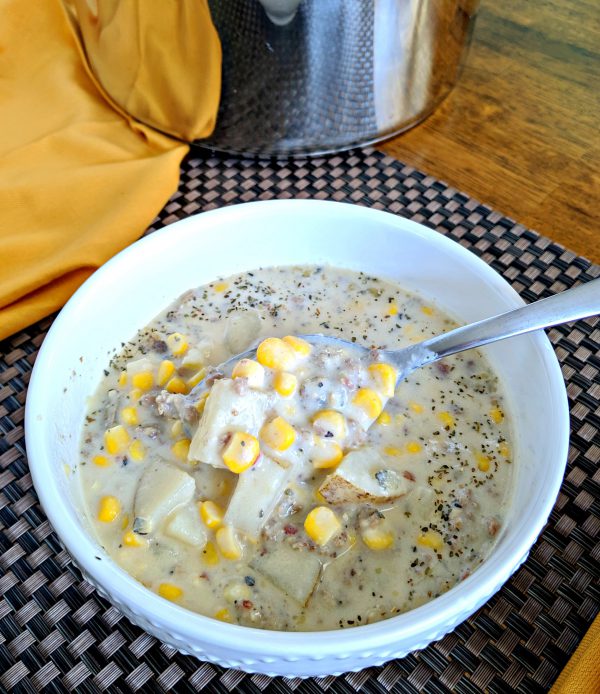 | | |
| --- | --- |
| | |
In a large soup pan or Dutch oven, brown the sausage with the onion. Drain off excess grease.

Add in the garlic and cook for 30 seconds.

Add in the potatoes, salt, pepper, basil, and chicken broth. Bring to a boil then reduce to a simmer. Simmer for 15 minutes or until potatoes are fork tender. If your broth evaporates too much while the potatoes are cooking, you can add a little bit of water to keep the potatoes covered while cooking.

Stir in the corn, creamed corn, and evaporated milk. Cover again and cook until almost boiling - about 7-10 minutes, stirring occasionally.
This chowder is perfect all by itself, but I like to eat mine with a sprinkling of cheddar cheese and some crackers.