I don't have kids in school yet, but I can already hear the future sounds of "Mom, can we have a snack?" and "Mom, is there anything to eat?". Pop a pan of these sliders in the oven on Monday, and have a week's worth of snacks awaiting your kids when they get home (if they make it through a whole day without you eating them first!).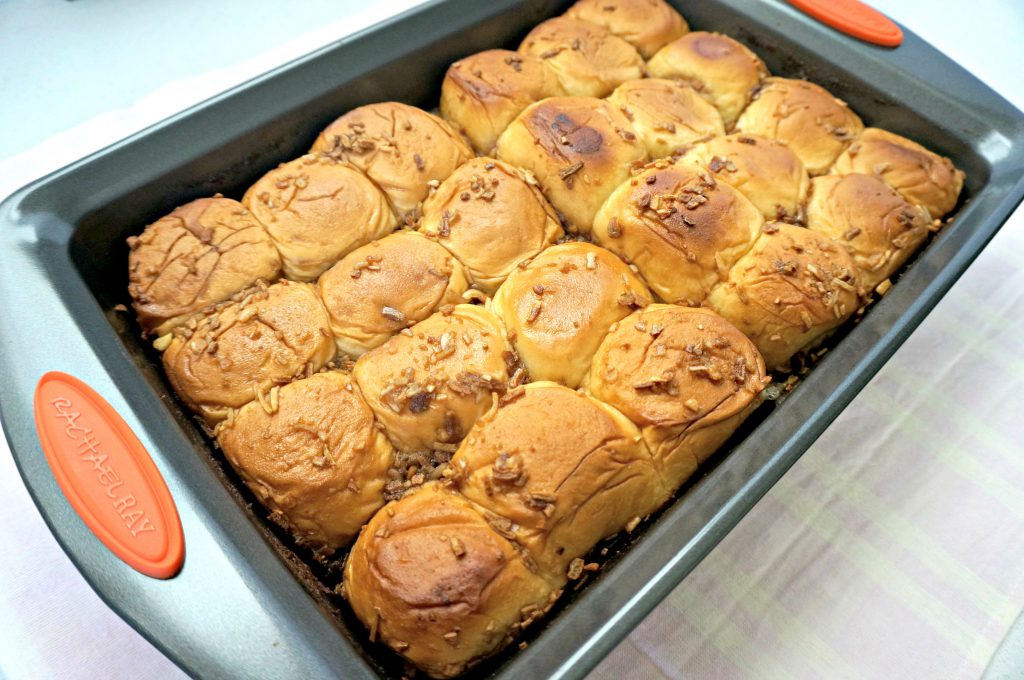 I am a HUGE fan of sliders. More specifically, sliders made with King's Hawaiian Dinner Rolls. I don't know if it's the layers of meat and cheese, the golden crust on top, or the stick of butter poured over the rolls (←probably this one). My Turkey Ranch Sliders are always a hit with my family and guests, but it's nice to have variety. Crunchy onion bits and savory roast beef make these French Onion Roast Beef Sliders the bee's knees. IF you wanted to make them slightly healthier, you could reduce the butter to 1/2 a stick but think of it this way: 1 stick of butter = 8 Tbsp divided amongst 24 rolls = 1/3 of a Tbsp per roll (less than you would probably slather on toast).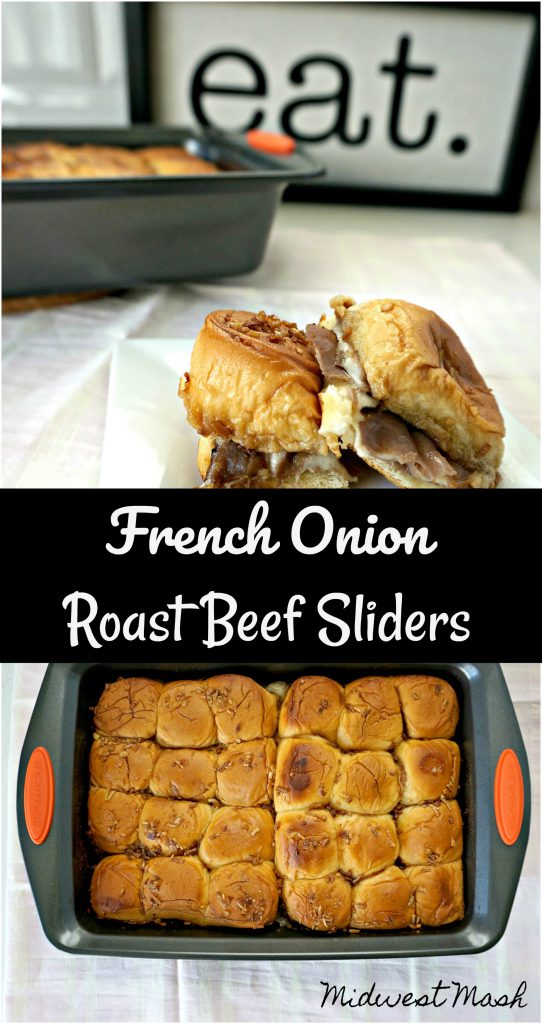 Make these for your next potluck, cookout, or just a weekend lunch and tag me on Instagram (@midwest.mash). Have a great last official week of summer ♥

Preheat oven to 350 degrees.

Cut King's Hawaiian Rolls in half and place the tops aside for later (keep entire slab in tact if you can).

Place bottom of rolls into a 9x13" pan. Begin layering with a single layer of roast beef followed by a single layer of cheese, and finishing with another single layer of roast beef.

Place the tops of the rolls on. Melt butter. Stir the soup mix and Worcestershire sauce into the butter. Brush the tops of the rolls with the butter mixture making sure the entire surface is covered.

Cover pan with foil and bake for 15 minutes. Remove foil and bake for an additional 5 minutes.

Remove from oven, cut into individual sliders and enjoy!
You can buy pre-packaged roast beef, but I would recommend getting freshly sliced meat from the deli counter (1/2 a pound) if able!
Feel free to substitute the cheese with any other white cheese if you aren't a fan of Swiss.