Does anyone else use their Crock Pot all year? It is such a time saver, and it is incredibly nice to have the 6:00 hour roll around without having to rush rush rush to get dinner on the table. Throw this chicken in the Crock Pot, boil some pasta right before dinner, and you're done! Voila!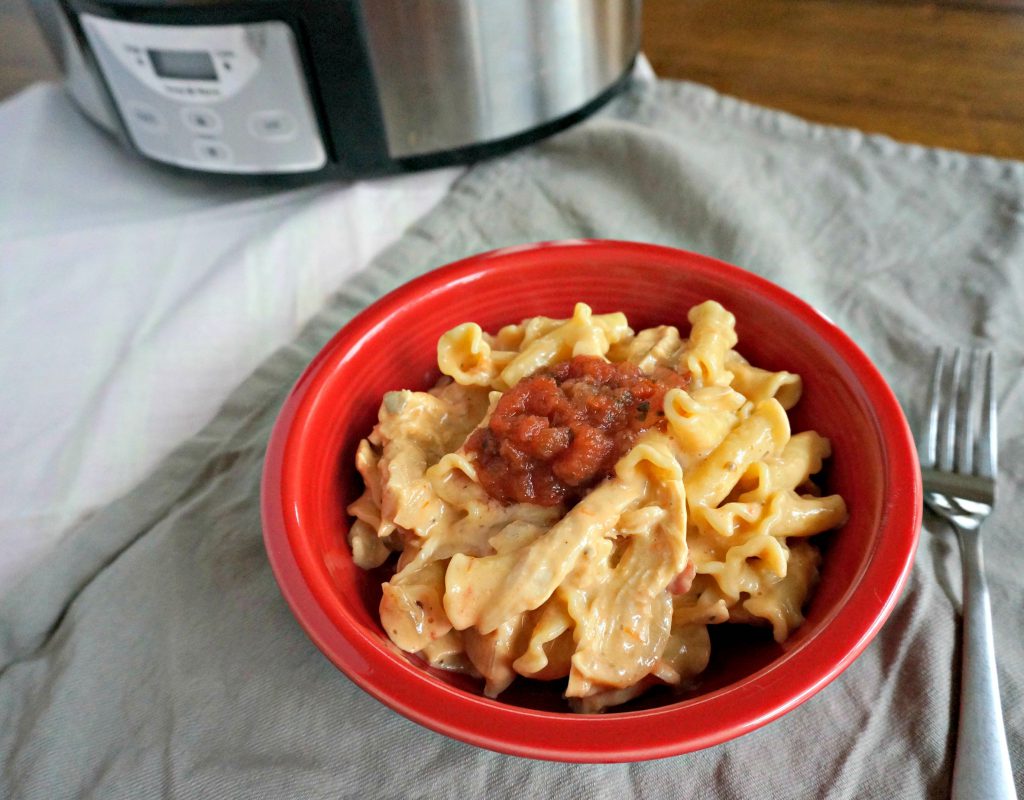 I think this would be a good time to remind everyone that my blog is all about sharing recipes that I know my family loves, so it's not always recipes that are 100% healthy, 100% organic, or even look pretty but they are always tested by a husband, toddler, and me (a home chef)! I am reminding you of this because 1. this recipe contains Velveeta, 2. it also contains cream of mushroom soup, 3. carb foregoers need not read any more, and 4. it is 100% delicious despite all of the "bad" things about it.
My Mom has made a version of this for awhile now from an old Crock Pot cookbook she has, and I've always liked it. The original recipe called for Rotel which got a little bit too spicy for my toddler, so I have modified it to fit our needs (ie. to stop my toddler from trying to wipe his tongue off after every bite) and to give it a casserole spin. Also, I grew up eating mac & cheese made with Velveeta, and I thought it was the best thing ever so I have no hate for processed cheese – although, I like to keep to a minimum in my cooking for the sake of my waistline (or what's left of it after 2 kids).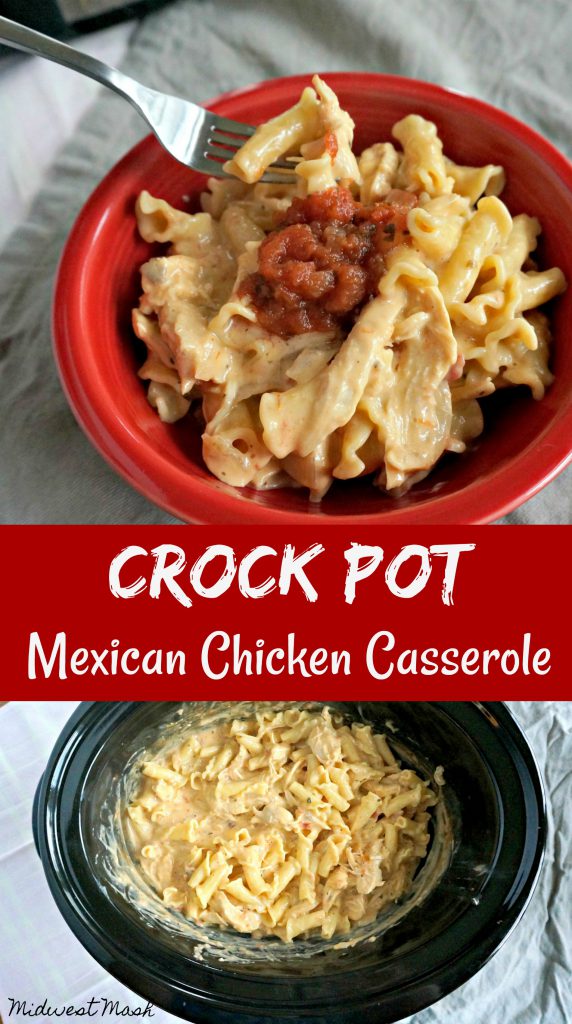 A quick helpful hint for this recipe: Use whatever level of salsa fits your tastebuds. I use mild, but if I wasn't feeding a toddler I would probably spice it up a bit!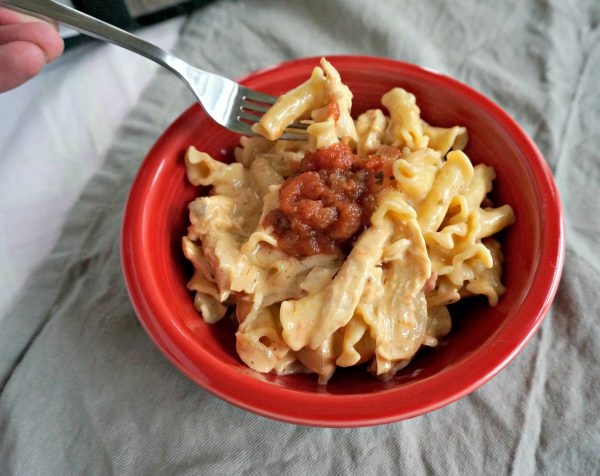 | | |
| --- | --- |
| | |
Put onion and chicken in the Crock Pot. Pour over the cream of mushroom soup, salsa, and chicken broth. Cook on low for 5-6 hours or high for 2-3 hours.

About 30 minutes before you are ready to eat, boil the pasta to al dente (it will finish cooking in the Crock Pot).

Once the chicken is cooked, shred it and return to the Crock Pot. Cube the Velveeta and add to the Crock Pot as well. Cover and cook on low for additional 15 minutes.

Add in the cooked pasta and let it continue cooking on warm for 15 minutes before serving. Enjoy!
I used Campanelle pasta because I love the shape of it, but you could use shells, Rotini, or Farfalle too.