Popsicles are one of the hallmarks of childhood, right? Someday my kids will eat an abundance of the sugary freeze pops when they are off playing with their friends, but for now I like to give them a healthier version of the frozen treat. These smoothie popsicles are a handheld version of my favorite smoothie, and they are chocked full of good things: yogurt, banana, PB (or alternative), and oats. That's a balanced meal in popsicle form!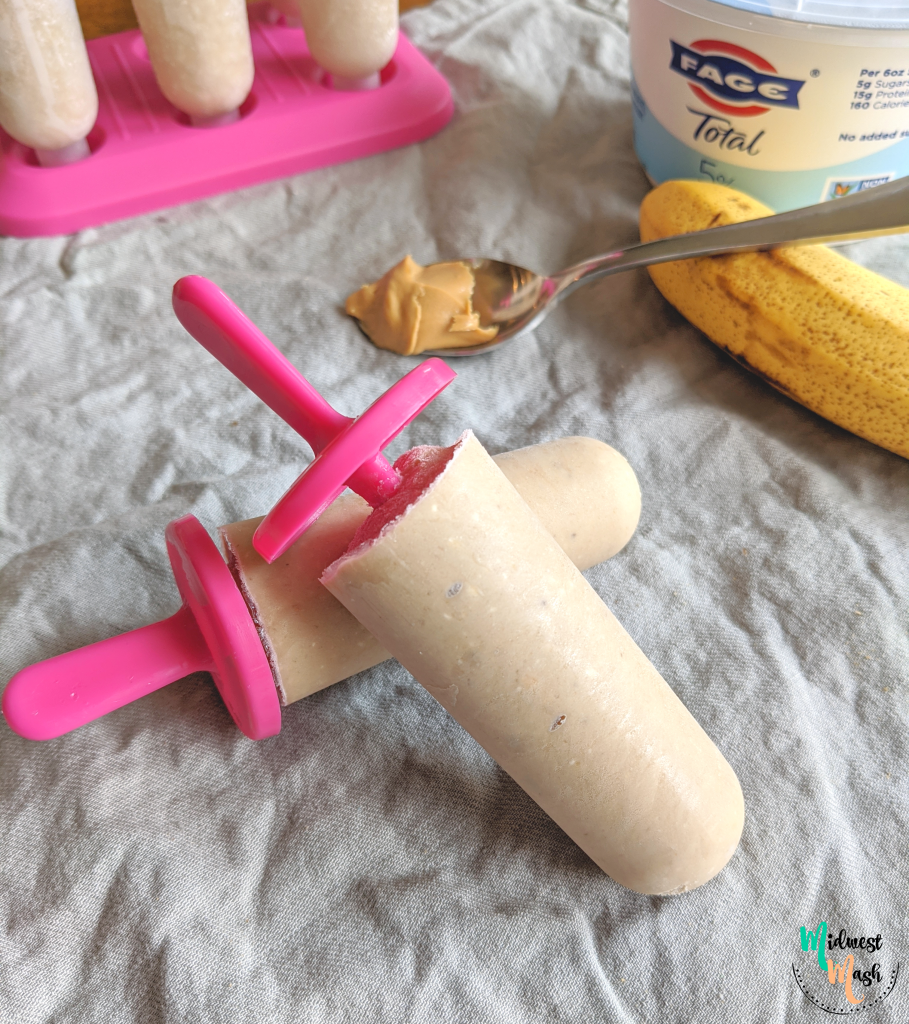 I'll admit, I was selfish in creating these popsicles because my favorite smoothie is banana + PB + oats (and sometimes chocolate chips). It was my go-to breakfast many mornings when still breastfeeding my kids because it was quick, sippable, and I could throw in some brewer's yeast or lactation supplements. Don't worry, these popsicles have neither of those things, but if you are a new mama you could EASILY add some of that to these for a beneficial and fun treat for yourself.
I like to get my toddler involved in making his treats so he knows what goes into them, and he seems to enjoy them more in the end if he is part of the process. Popsicles are super easy to achieve that because he was able to peel the banana and pour the ingredients into the blender. He desperately wanted to pour the mixture into the popsicle molds, but we eventually settled on him licking the spoon instead.
This recipe perfectly filled my 6 popsicle molds of the size above which are about 1/4-1/3 cup each. If yours are smaller or you don't want to make as many, you could freeze this in a bowl to dish out as desired, or you could eat it as is as a smoothie! We fortunately do not have nut allergies in our household, so I use peanut butter, but you could use any alternative nut-free butter with no problem – it's mainly for taste not consistency.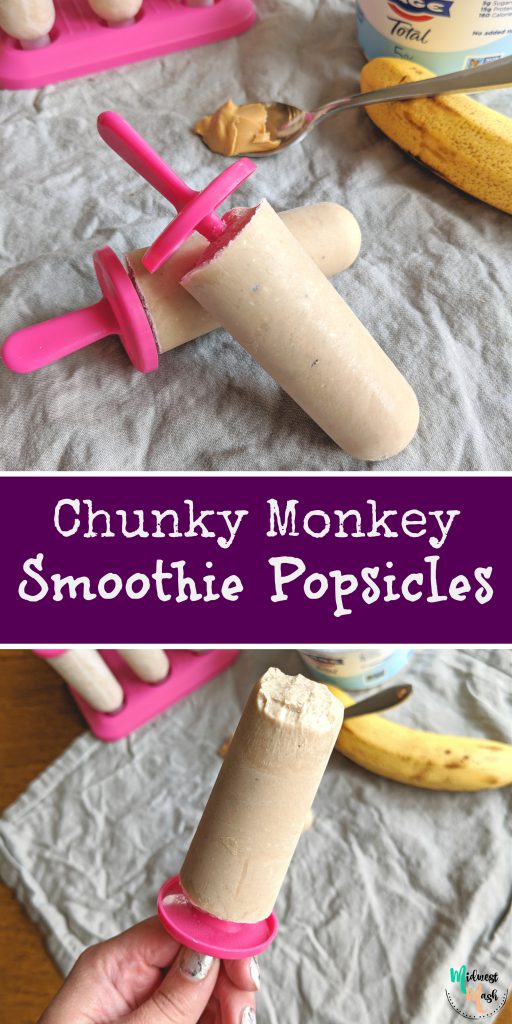 I would love to see how your popsicles turned out! Let me know by tagging me on Instagram (@midwest.mash) or commenting on this post! 💕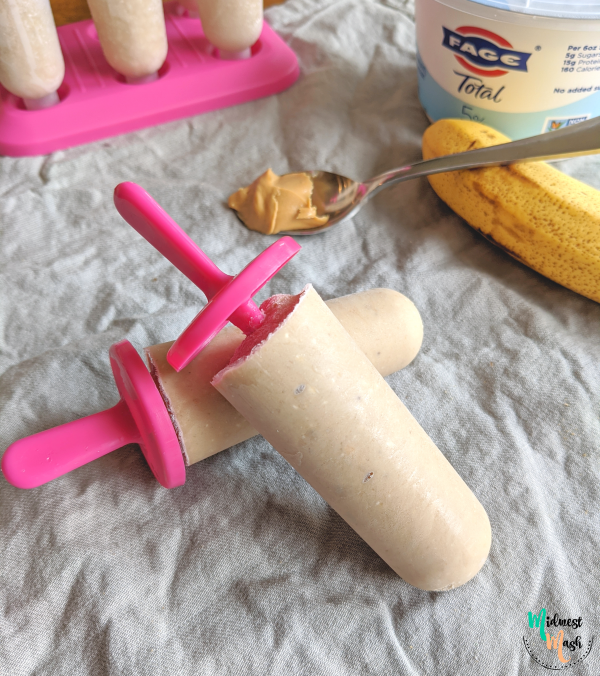 | | |
| --- | --- |
| | |
Put the banana, oatmeal, yogurt, PB, and chocolate syrup in a blender. Blend until smooth, adding milk intermittently to help with blending.

Pour the mixture evenly into 6 popsicle molds. Freeze upright for 2-3 hours or until set.

Before eating, set on the counter for 4-5 minutes to ease removal from the mold. (Or run under warm water for a few seconds.)
If you don't have chocolate syrup handy,  a Tbsp of chocolate chips would be a good substitute.
Breastfeeding moms: add brewer's yeast or a lactation booster to this mixture for a sweet and helpful treat for yourself! (And then don't tell your husband, give him on, and see him make a weird face.)