Break out of your weeknight dinner rut with this chicken curry that is loaded with veggies and flavor. It comes together in one pot, and you can serve it alone, with rice, with naan, or if you're me – both!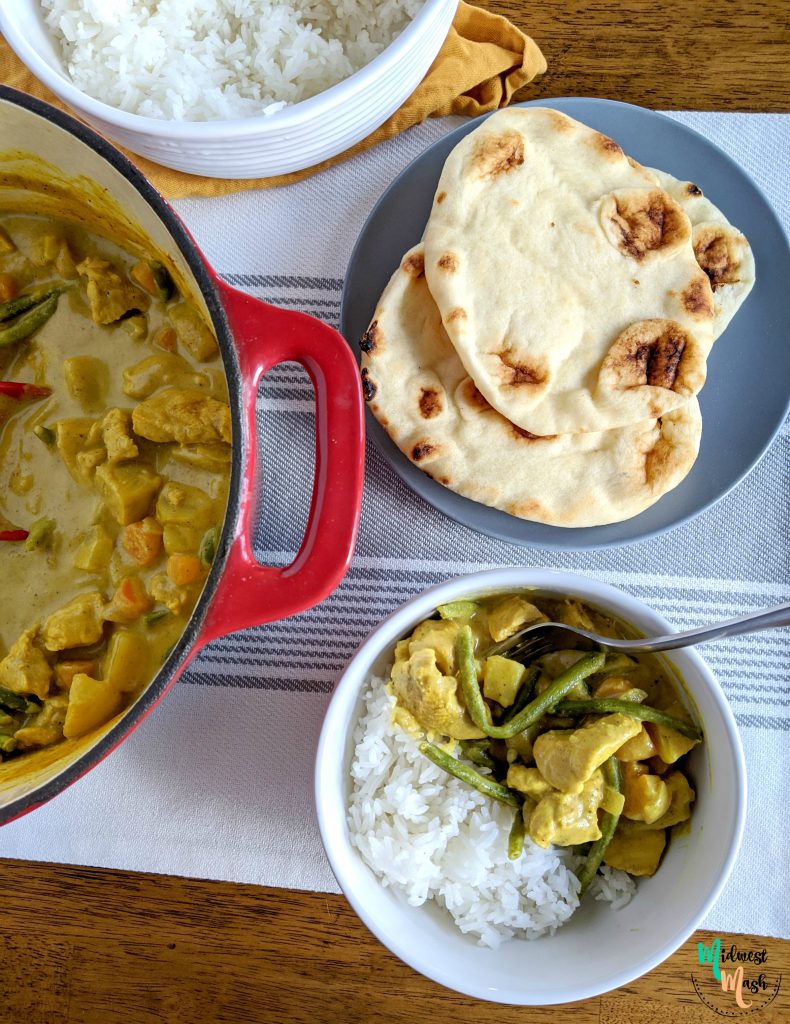 If you've read my blog before, you know that I am the queen of finding ways to get dinner on the table fast! I love reinventing recipes that I normally doll up and take hours to make into ones that can be on the table in no time with minimal clean-up and ingredients. I've been working on a curry recipe for years now. It has been incredibly hard to replicate my husband's favorite curry from a restaurant in Des Moines, and to be honest this one still isn't there for him, but I love it! It's easy, full of flavor, and it makes amazing leftovers.
Does making a curry sound daunting to you? Give it a try, and you'll be impressed with yourself! Curry is really all about the spices, and you can find curry powder in any grocery store. The spiciness level is dictated by which powder you buy. I like the one from Trader Joe's or the Spice Island brand at my local grocery store. The curry powder I used (Spice Island) was a little bit too spicy for my 11 month old, but my 2 year old had no issues with it!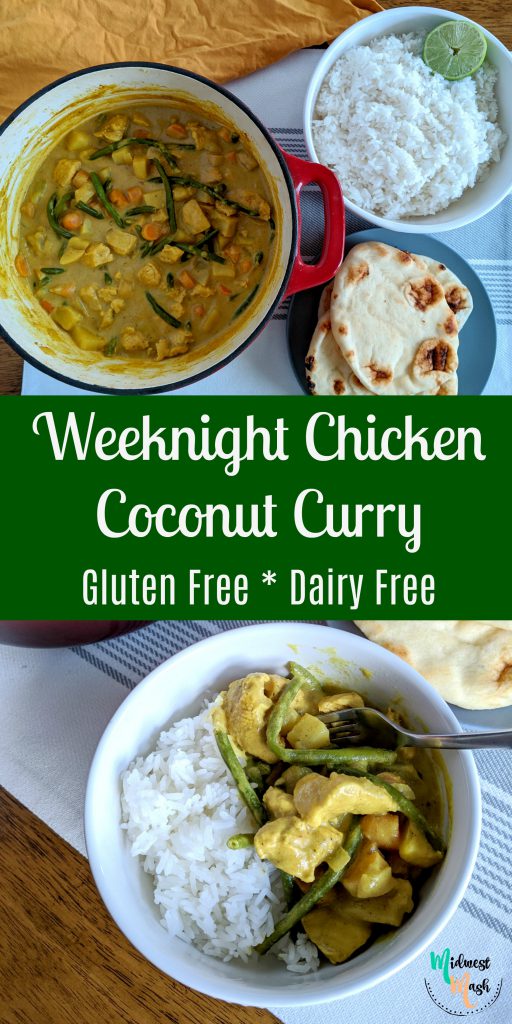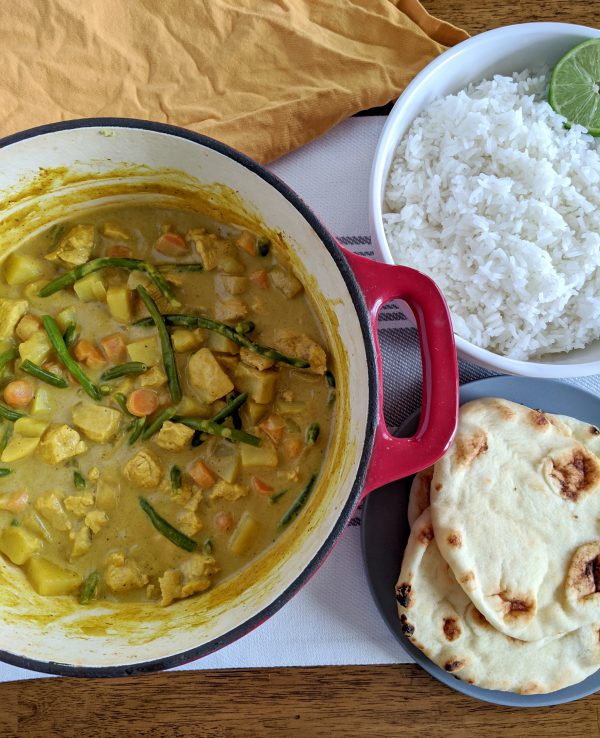 | | |
| --- | --- |
| | |
Prep ingredients by cubing chicken, chopping potatoes and carrots, dicing onion, and mincing garlic.

Heat olive oil over medium-low heat in a dutch oven. Add in the carrots, potatoes, and onion. Cook until just beginning to get tender. (*If you are serving with rice, I would start cooking it at this stage*.)

Add in the chicken, green beans, garlic, and water. Cover and cook until chicken cooked through, stirring occasionally.

Add in the curry powder, ginger, and coconut milk. Bring to a low simmer and cook until potatoes and carrots are fork tender.

Remove from heat and squeeze in the juice of half a lime.

Serve with rice. Or naan (if you aren't gluten free). Or both!
I use Chaokoh coconut milk almost exclusively because it's the best one available at my supermarket. America's Test Kitchen recommends Aroy-D coconut milk if you can find this one at yours!
Don't have a use for the other half of your lime? I usually just squeeze mine over my rice to give it a little zip. 
We buy our naan at Costco, but you can find Stonefire naan at almost any grocery store in the bakery area.