Why make individual sandwiches when you can make a whole pan of sliders in the same amount of time? Feed your family with this small batch of sliders or EASILY double it to feed a crowd!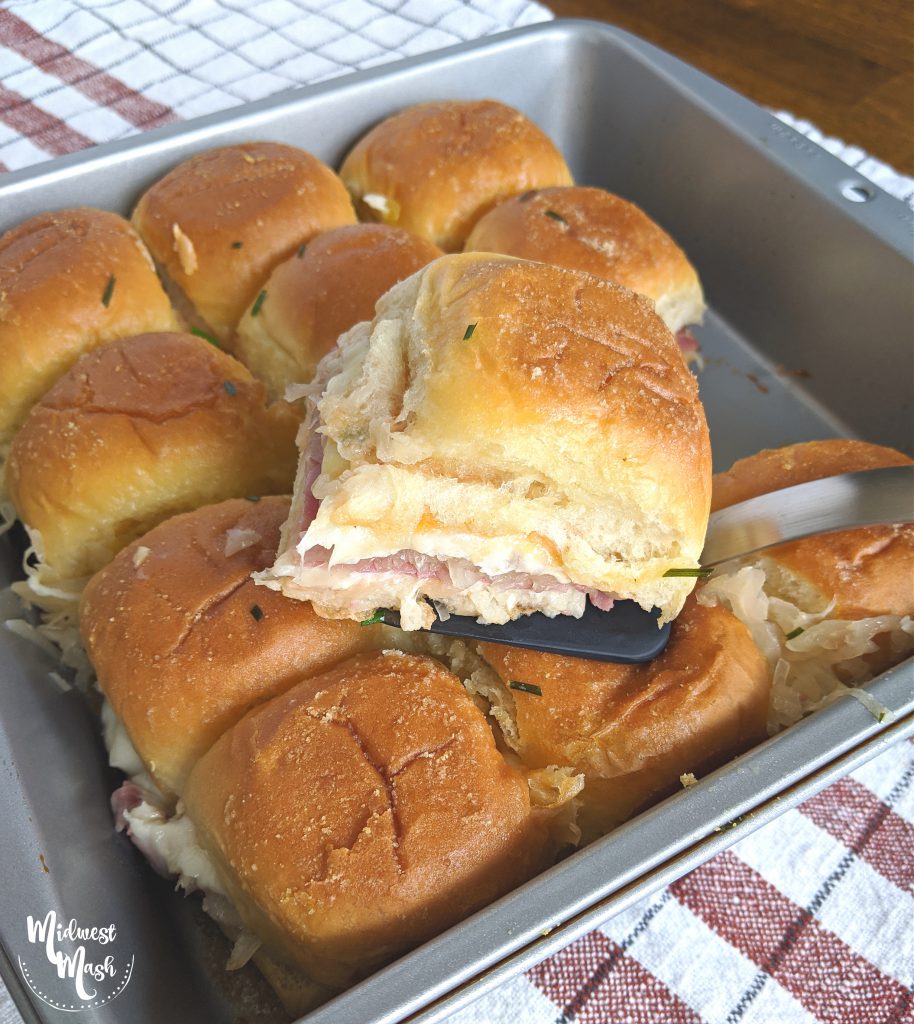 My Simple Turkey Ranch sliders have been a huge hit on my blog since February, and I think it's because we're all looking for simple but fun ways to feed our families while everyone is home. Lunch is usually a feast of leftovers at our house, but it's nice to switch it up and make something new sometimes. Sliders are the perfect solution for that, especially this small batch which makes 12 sandwiches, so you won't have a ton of leftovers to add to the stash in your refrigerator.
I know what you're probably thinking: reubens are not made with pastrami. True. But they could be. Pastrami is the same meat as corned beef (most of the time), but pastrami is smoked then steamed whereas corned beef is just steamed/boiled. I was able to find pastrami in a deli container like I would ham or turkey. These are delicious, but you could sub the pastrami for corned beef if you're a die hard.
Need to feed a few more people? This recipe was made to be doubled if needed. I used a 12 pack of King's Hawaiian Rolls but you can readily find a 24 pack. The recipe also uses 1/2 container of meat, 1 package of sliced cheese, and 1/2 can (or a small can) or sauerkraut: all easily doubled! You can use store bought thousand island dressing, but it took me less than 1 minute to put together a homemade one, and I always feel better when I can make something myself. Check out IGTV for the video for this recipe!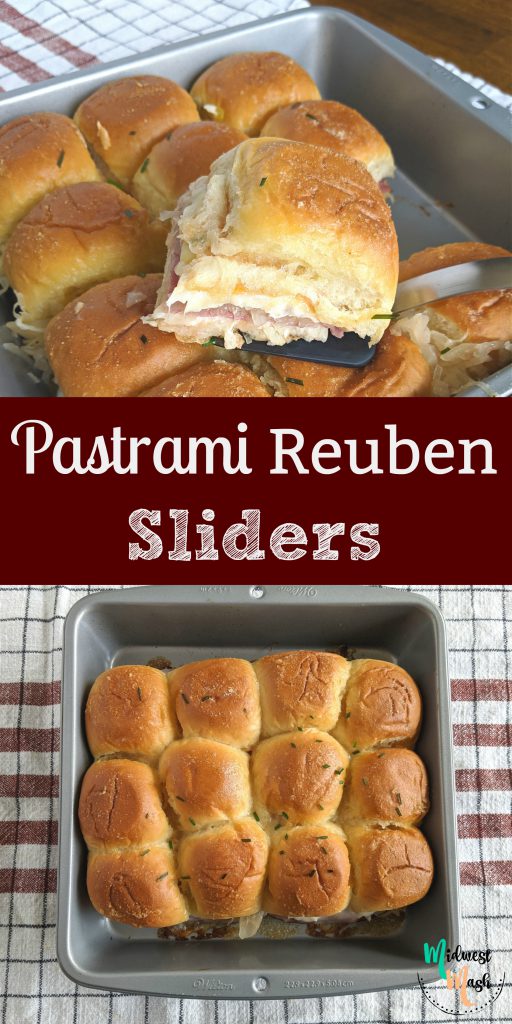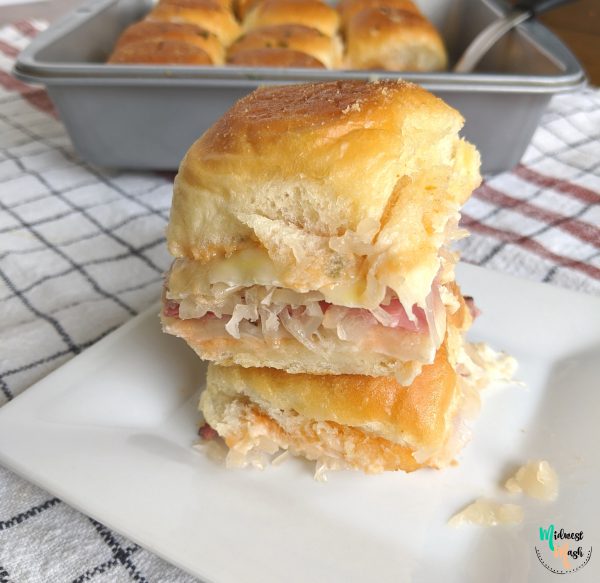 Homemade Thousand Island Dressing
| | |
| --- | --- |
| Homemade Thousand Island Dressing | |
Preheat oven to 350 degrees.

Cut the slab of dinner rolls half horizontally (you should be able to do this in one step, leaving the tops and bottoms in one piece). In a 9 x 9" baking dish place the bottoms of the rolls.

Spread half of the Thousand Island dressing on the rolls in the pan. (See recipe below for homemade dressing.)

Top with 5 slices of cheese, covering the rolls completely.

Top the cheese with a layer of pastrami, about 4 large pieces or more if needed.

Top the pastrami with a layer of sauerkraut.

Top the sauerkraut with another layer of cheese (about 5 slices again).

Spread the other half of the dressing on the top buns and then places the top buns on.

Melt the butter then stir the mustard and onion powder into the butter.

Spoon the butter mixture over buns, covering evenly.

Cover the pan with foil, and bake for 20 minutes. Uncover and bake for an additional 2-3 minutes. Remover from oven, cut apart and enjoy!
Homemade Thousand Island Dressing
In a small bowl mix together the mayo, ketchup, onion, relish, vinegar, garlic, salt, and pepper. Refrigerate until ready to use.
This recipe was developed to be easily doubled. Every ingredient is measured in a way that an additional 1/2 package/can/etc or one more package/can/etc would give you a double batch.
Enjoy, and remember to tag me @midwest.mash on Instagram if you make these!