The ultimate breakfast comfort food is easier than you think. This no fuss, straight-forward recipe will for sure become a Saturday morning staple.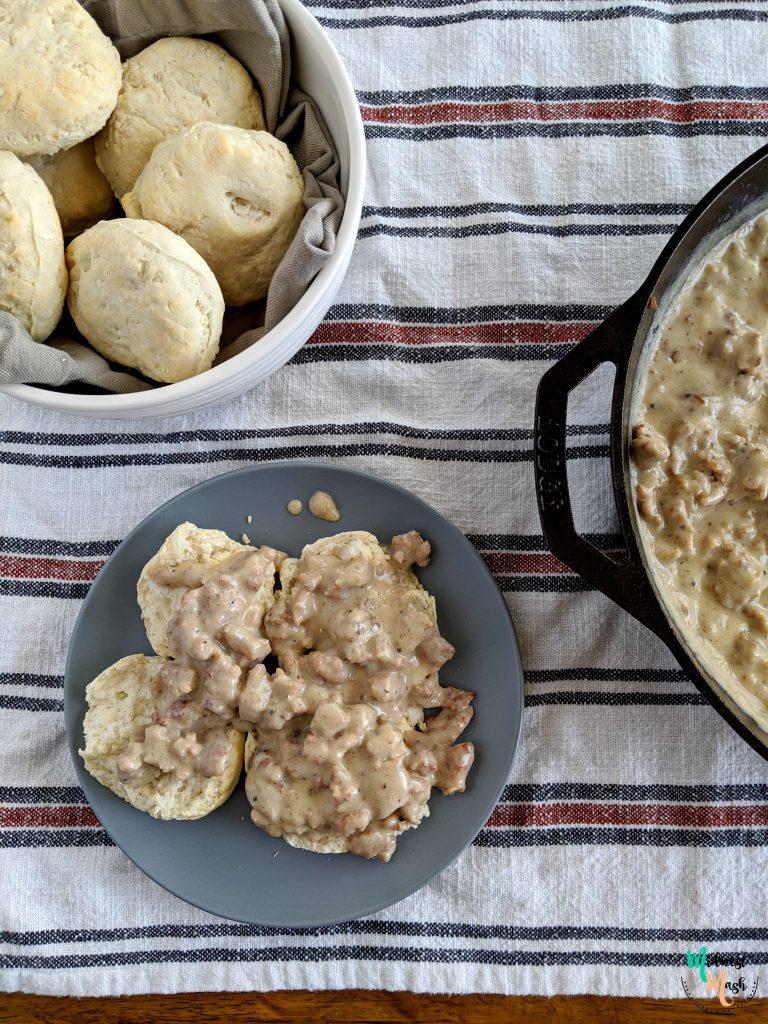 I will be the first to admit that I am not a breakfast person. I could live my whole life without eggs, waffles, or french toast. One of my exceptions? Biscuits and gravy. I'll eat this comfort classic for any meal, especially breakfast. It's a little bit heavy though, so I've taken measures to slim it down (see below the recipe) and to reduce my guilt for going back for seconds.
This recipe is quintessential Midwest food for me. I remember my parents making this growing up, the exact way that I make it now, and I'm sure my Grandma made it the same way. It just reminds me of my childhood, and I love that. I also love using my Lodge Cast Iron skillet for this because it adds amazing flavor to the gravy – I would highly recommend using cast iron if you can!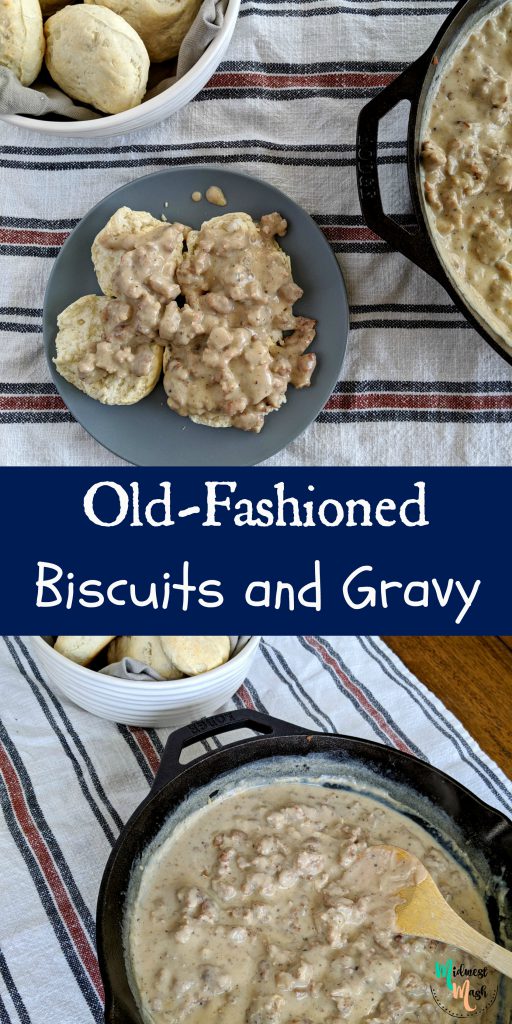 I've added some tips below for re-heating any leftover gravy to make it just as luscious as the first go round. If you have a biscuit recipe that you love please feel free to use that. I usually just use boxed baking mix to make mine because it's less time consuming.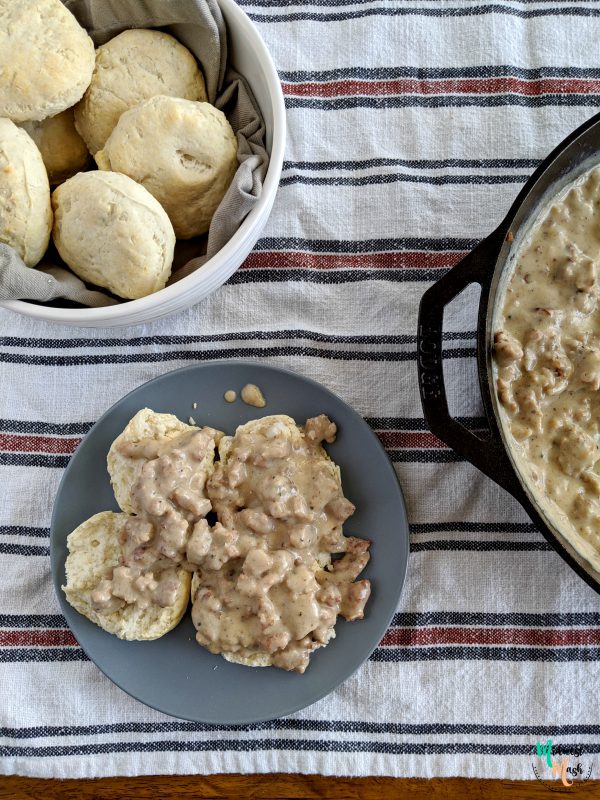 | | |
| --- | --- |
| | |
Prepare 6-8 biscuits according to box or recipe instructions. Once removed from oven brush with melted butter.
Heat cast iron skillet to medium-high heat. Brown pork sausage until brown. Color = flavor, so let it develop some crusty brown pieces.

Once sausage is cooked, reduce heat to medium-low and stir in the flour. Cook, stirring frequently for about 1 minute.

Slowly stir in the 2 1/2 cups of milk and bring to a simmer. Add in salt, pepper, and cayenne.

Cook, stirring frequently until thickened. If needed, stir in a little bit more milk to get it to the consistency you desire.

Serve over biscuits and enjoy!
For a healthier version: use skim milk; use lower fat sausage (this isn't always available in my grocery store, but you can find it sometimes!)
To reheat any leftover gravy: Scoop gravy into a skillet. Heat over medium heat with 1 Tbsp - 1/4 cup of milk depending on how much gravy you have left over. Stir until bubbling and serve over biscuits again.