Summer calls for light, refreshing side dishes that won't leave you feeling weighted down! Bonus if they are mayo-free and will survive an afternoon picnic. This Lemon Dill Couscous checks all of the boxes. It can stand alone, or you can pair it along side a piece of fish for a complete Mediterranean meal.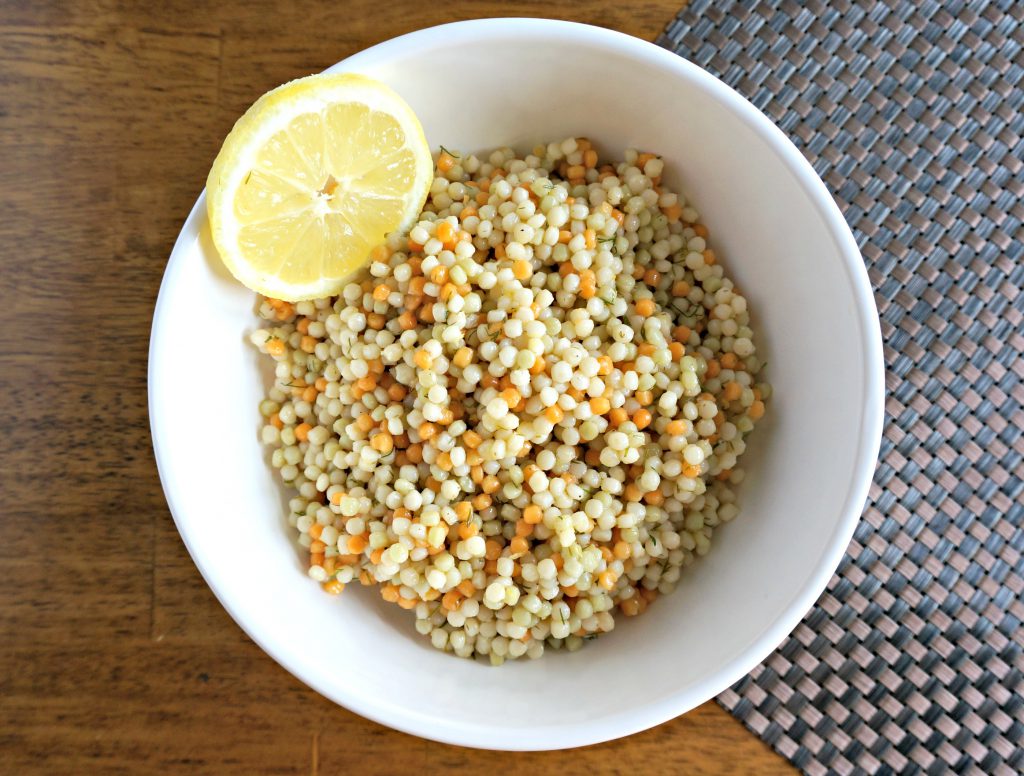 Do you have an herb garden? Me neither, but I wish I did! Especially during the summer months to pair with all of the fresh vegetables. Side dishes are hard for me for some reason. I get stuck in a rut – mainly because my husband ALWAYS ask for my Creamy Parmesan Orzo. I can't blame him, it is good, but I need a little variety! The dressing for this is so healthy too, so guilt be gone! Did you know couscous has 6 grams of protein per 1 cup cooked. That's roughly 12% of your daily value – nice, right? You can easily eat this as a vegetarian dish (throw on some feta – yum!) or pair it with a light protein such as fish to round out your dinner. Costco has this awesome Honey Smoked Salmon that would phenomenal with this.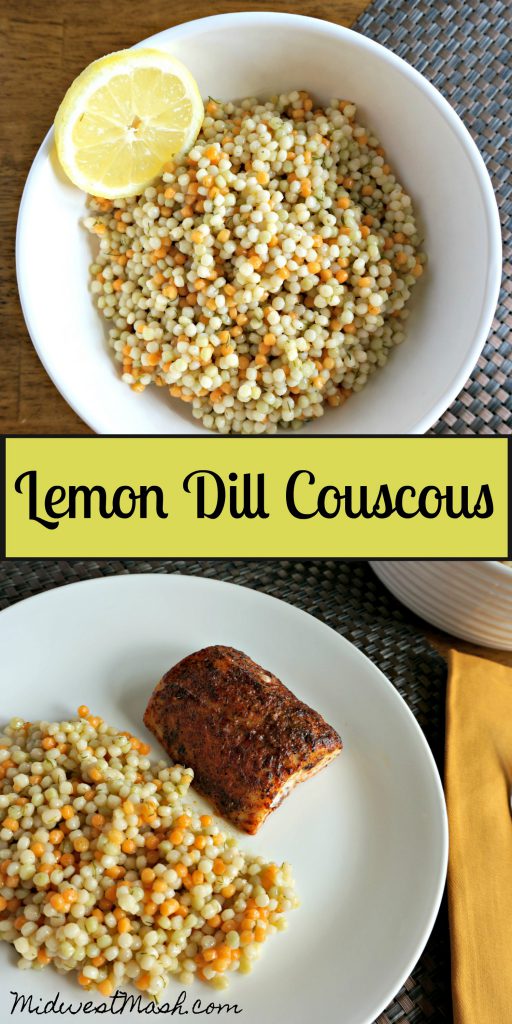 Couscous can be intimidating if you have never made it before, but I promise it is just as easy as pasta. The important thing to remember when you are cooking it is to simmer it until all the liquid is gone – not burnt, but make sure you don't see any noticeable water left. As I said before, I do live at high altitude so it took mine about 2-4 minutes longer than packages instructions for the liquid to absorb – just FYI for my fellow high altitude friends.

Cook couscous according to package instructions then let cool

Mix together lemon juice, olive oil, honey, dill, salt, and pepper. Shake well until combined.

Pour 1/2 of the dressing over the room temperature couscous. Refrigerate for 1-2 hours. Stir in remaining dressing. Refrigerate overnight for best flavor.

Fluff couscous with a fork before serving and enjoy!
I used Bob's Red Mill Tricolor Pearl Couscous, but you can use whichever kind you would like.