Happy Friday Eve everyone! Not being in my normal work routine right now kind of throws off my sense of days. It's like being a kid during the summer, you know? This morning I woke up though and realized it was September 29, SEPTEMBER 29. Okay, I realize that doesn't mean anything to anyone except the few people I am about to write about (and I accidentally missed one of the anniversaries by a few days, whoops!) First of all, it was on this day 4 years ago where I saw my best friend get married to her high school sweetheart. My friend Jessica was the one who helped me get through PT school, who stayed up all night studying with me, who climbed through the trunk of my car to get my iced over door open when I had to get to work, who let me stand by her side on her big day, and who stood by my side on mine. You could definitely say that my life would not be the same without her.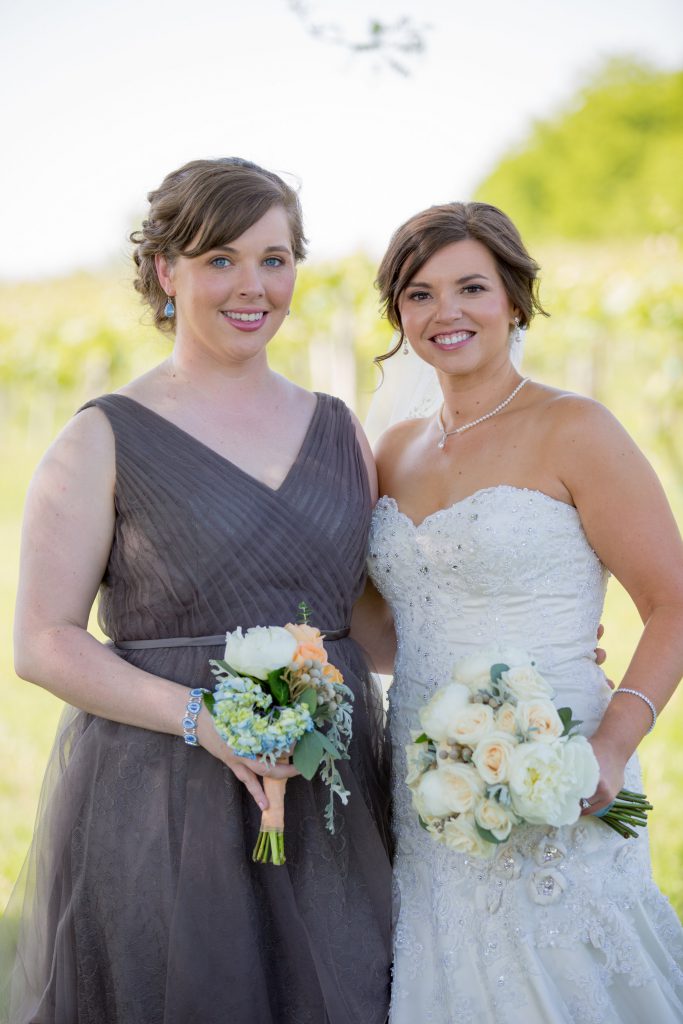 The other wonderful thing that happened in September (technically the 25th) was my husband proposed to me exactly one year ago. To quote my mother-in-law, it was "one of those best days of my life". I don't tell this story often, and I don't know if it's because I like to keep things like that close to my heart or if it's because it gets me emotional, maybe a little bit of both.
Flashback to one year ago: I was just getting home from work on a Friday afternoon, running late as usual, and probably slightly grumpy from a long week. Nick and I had tickets to the Chicago Cubs game that weekend so we were going to leave as soon as I got home. When I pulled into the driveway, Nick met me by the door, which wasn't unusual, but he said "put your bag down and come inside". I walked in, and he had strung white Christmas lights all around the living room, and he had a sappy song playing over the speakers. At first, I thought maybe he was just being sweet and wanted to show me how romantic he could be. Then he started to tear up (sorry Nick for telling everyone that) and tell me how much he loved me, and before I know it he was reaching for the ring and asking me to marry him. I thought I couldn't love him any more than that day, but I was wrong. It's been a crazy year, but I wouldn't change anything.
I don't have an overly exciting recipe for you today, but I'll leave you with a quick snack idea for days when you feel more like day dreaming about those great days than you do cooking. 🙂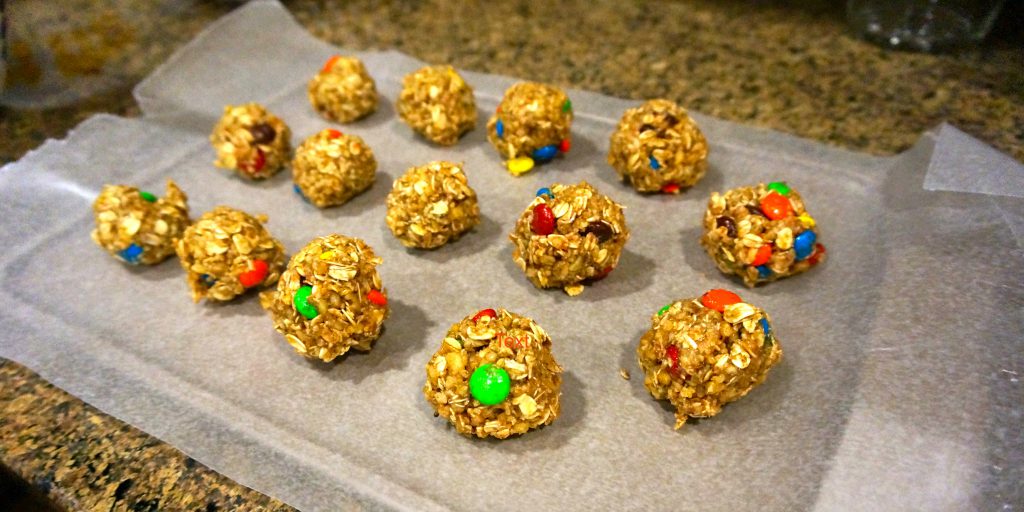 Grind walnuts in food processor

Mix all ingredients together

Form into golf ball size balls and place on wax paper lined cookie sheet

Freeze for up to 1 hour or until firm

Enjoy! Refrigerator or freeze remaining bites.
*Not safe for anyone with a nut allergy.
I used chocolate PB2 for the peanut butter component, and it worked great 🙂
You can probably substitute almonds or pecans for the walnuts, but I have not personally tried this so I'm interested to see what you all think!