Busy parents need all the help they can get in the meal department! This sheet pan meal can be prepped ahead of time, ready to be thrown in the oven for 20 minutes when dinner rolls around. The best part? Only one sheet pan to clean!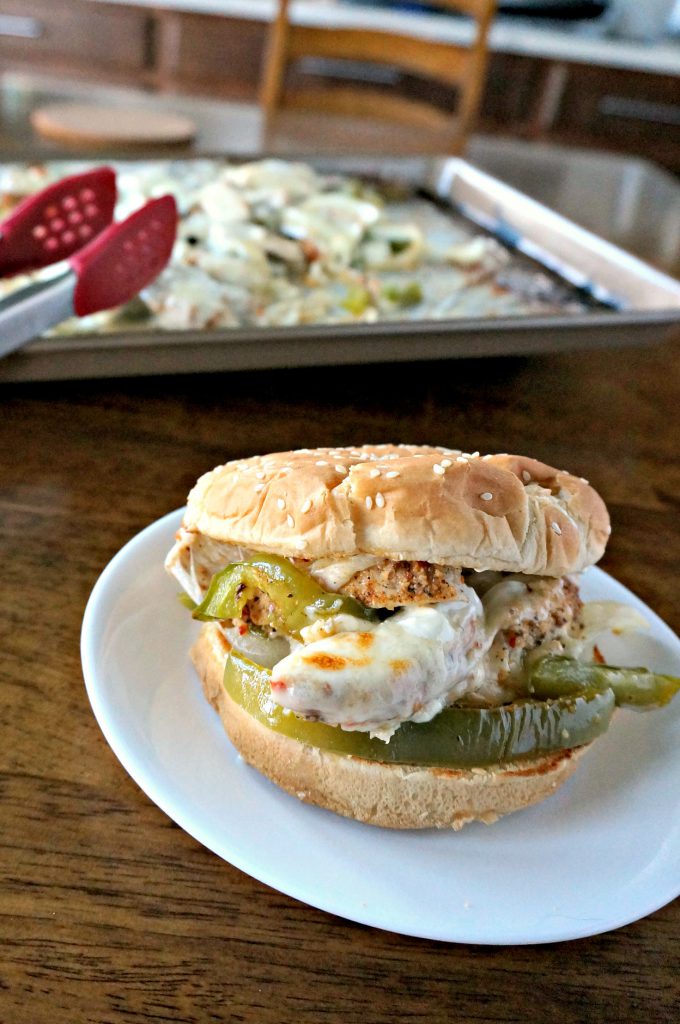 I don't know about you, but there are times when I am up at 6 AM after my infant gets fed and falls back asleep and I think, "Man, I wish I could just make supper now." It sounds crazy, but sometimes that hour of early morning alone time is my most productive! This super simple sheet pan supper is the perfect thing for those of you who want to get ahead of the game early in the day. Chop everything in the morning, put in plastic bags, and it's ready to be baked in the oven right before dinner.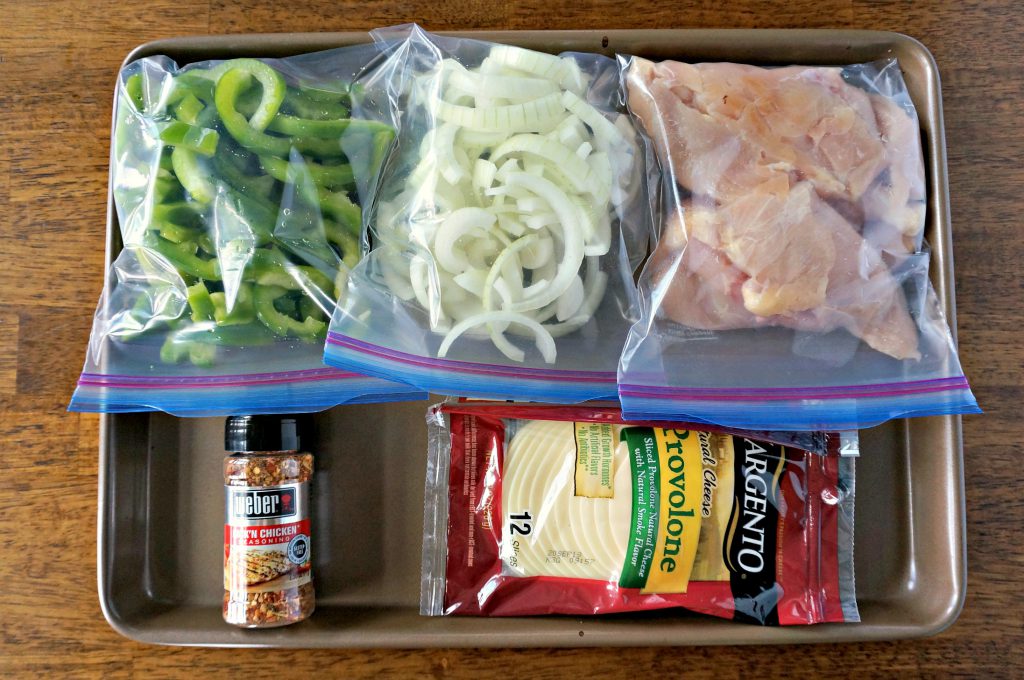 An added bonus – it's only five ingredients ↑. I love all the grill seasonings this time of year, and Kick' N' Chicken is by far my favorite poultry topper. I slice my chicken breasts in half width wise to speed up the cooking process so the veggies don't get too soggy before the chicken is done. Toast up some bread to pile the cheesy goodness on and your'e done!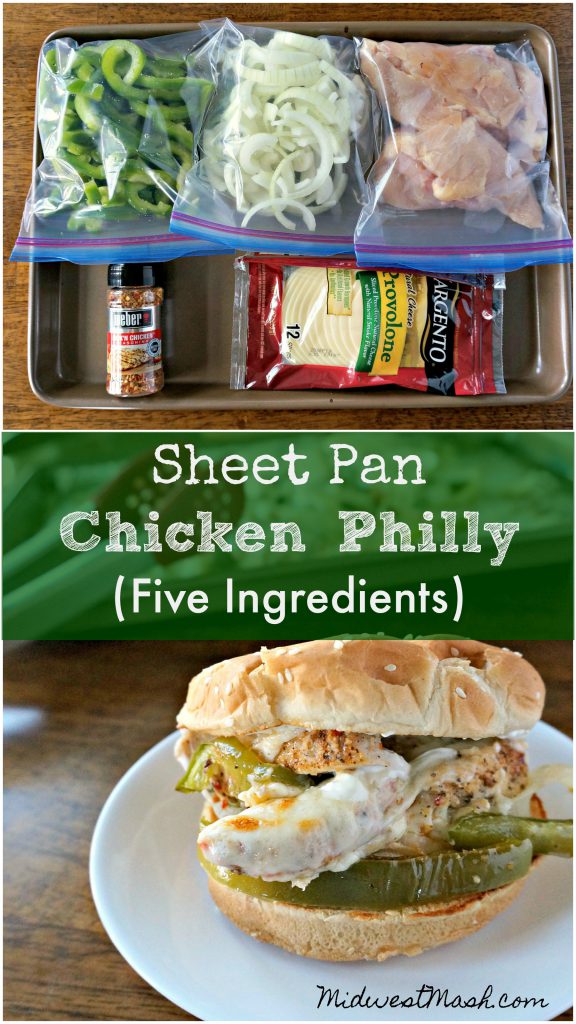 Preheat oven to 350 degrees (when you're ready to bake).

Thaw chicken breasts and slice width wise to get 4 thin chicken breast pieces.

Slice green peppers and onions and place in plastic bags. Right before placing on sheet pan, drizzle in about 1 tsp of olive oil to each bag as well as 1/2 Tbsp grill seasoning to each. Shake around until veggies are evenly coated.

When ready to bake, line a sheet pan with aluminum foil, and drizzle with a small amount of olive oil.

Lay chicken breasts onto sheet pan and sprinkle with 1 Tbsp of the grill seasoning.

Evenly distribute the seasoned veggies around the chicken on the sheet pan.

Bake for 15 minutes or until chicken is cooked through. Remove chicken from the pan, slice into bite size pieces and return it to the pan.

At this point, I like to move everything into the middle of the pan. Lay the cheese slices over the veggies and chicken so that everything is covered by the cheese.

Switch oven to broil (I set mine to 550 degrees), and place pan back in oven for 5 minutes. Remove and serve on buns, hoagies, or whatever bread you choose loaded with mayo (or chipotle aioli is great with these)!