One pan? Yes! Meatless Monday (or Tuesday or Friday or Sunday)? Yes! Easy? Of course! Simplify your weeknights with this one pan skillet pasta meal and enjoy relaxing after dinner instead of cleaning up a sink full of dishes.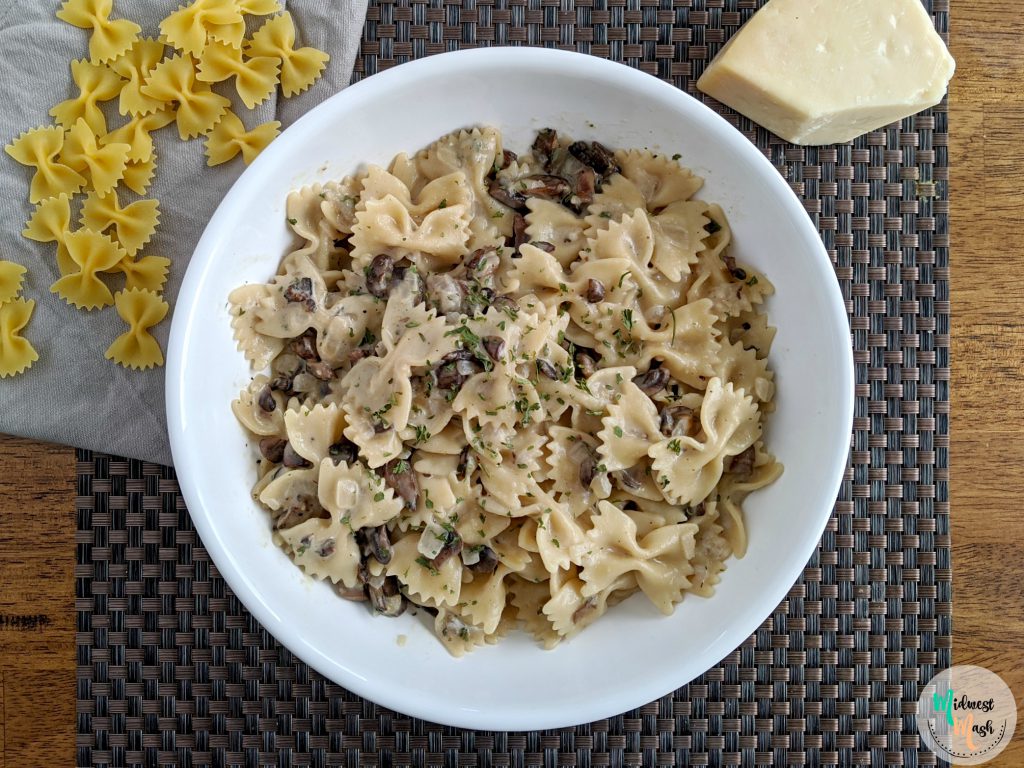 One of my blogging goals for the year is to develop recipes to make life easier for all of you! One pan meals are just the trick to get supper on the table easily while gaining extra playtime in the evenings that would normally be spent cleaning the kitchen. Cooking your pasta in the chicken/veggie broth that is full of flavor from the veggies is a great way to add layers of richness to your dinner without extra ingredients.
Anybody else trying to have more meatless meals this year? Less red meat, more fish and veggies is the motto in our house. Thankfully, my kids don't seem to mind. Even my 10 month old gobbled down the mushrooms in this dish. If I can please my kids and also have my husband say, "I didn't realize this didn't have meat in it" then I'm calling it a keeper. (Also, if you have read all my posts then you know this is my gauge for vegetarian dishes – my husband has to not realize it is missing meat until we are done.)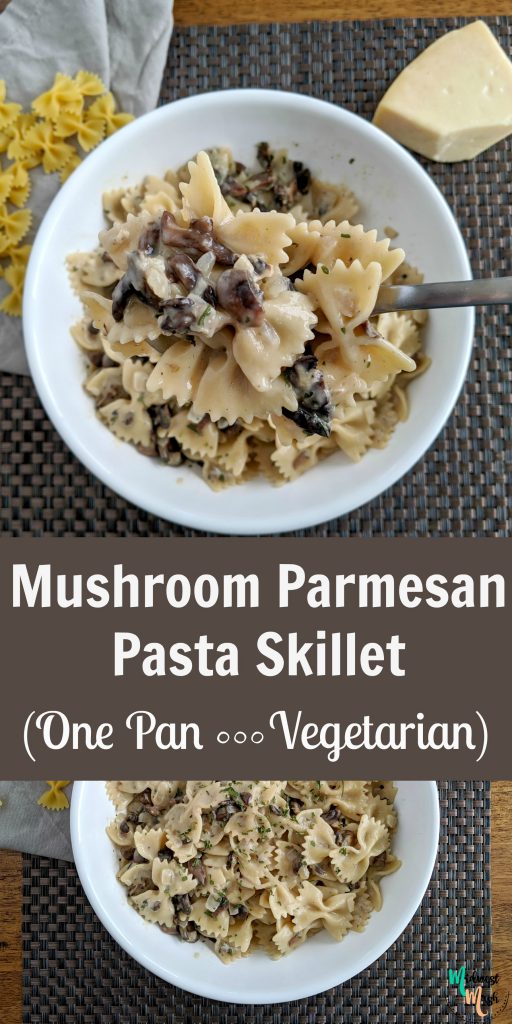 Let me know what you think about this one pan meal by tagging me on Instagram (midwest.mash), commenting on my Facebook page (Midwest Mash), or pinning it on Pinterest. Little things go a long way for a self-managed blog 😊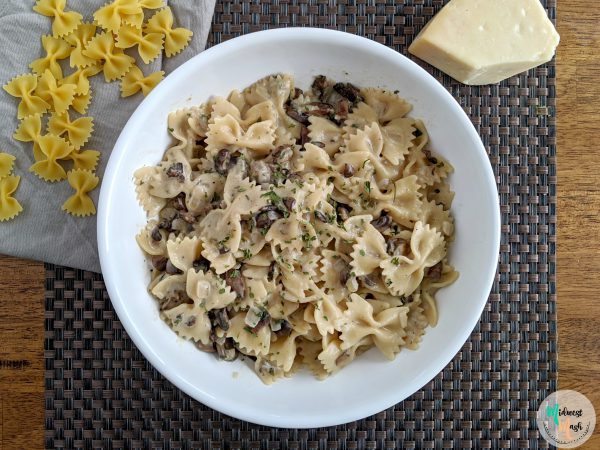 | | |
| --- | --- |
| | |
Dice onion, coarsely chop mushrooms, and mince garlic.

In a large skillet, melt butter over medium heat and add mushrooms and onions. Saute for 7 minutes and then add garlic. Saute for additional 1-2 minutes.

Add in pasta, 2 cups of water, salt, and pepper.

Bring to a boil then reduce to a simmer. Simmer for 15 minutes.

Add additional 1/2 cup water if pasta isn't quite done then simmer for additional 5 minutes.

Once pasta is al dente. Reduce heat to low, stir in parmesan cheese and parsley.

Turn the heat off and let sit for 5 minutes.

Stir in the sour cream and serve with a sprinkle of parmesan and parsley.
You can use a different kind of pasta if you would like! I like Farfalle for this because they provide a nice little bed for the mushrooms.