No fuss chili with only a handful of ingredients and minimal prep time. Perfect for topping hot dogs, baked potatoes, or fries!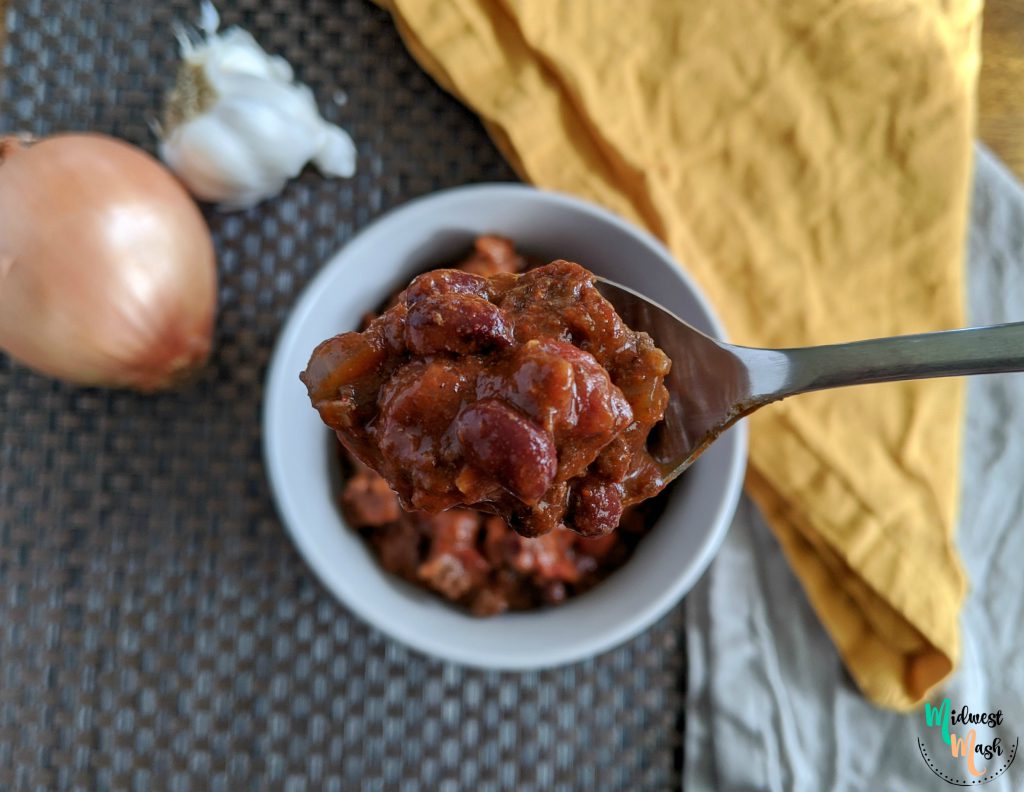 Do you have one go-to chili recipe or are you like me and have a dozen that you bounce between? I have an in-depth, all the fancy add ins chili, a dump and go stove top chili, a veggie loaded chili, and my favorite – an easy easy easy Crock Pot chili for those Sunday evenings when I feel like putting my feet up instead of babysitting supper.
Not counting spices, this chili only has 6 things (including water!)! Because it's slow cooked and has hours to develop flavors, it tastes like you put a million things in it. I like to thicken mine at the end with cornstarch and use it as a topping. We made Frito Pies the other night (not sure what I'm talking about? Maybe it's a Midwest thing, or an Iowa thing?) and I felt like I was 17 again and at a Friday night football game. Oh nostalgia.
Worried about spice level? This recipe doesn't have any extra chiles or cayenne so it will really only be as spicy as the chili powder you use. It's easy to find mild powder if that's your jam! Or in my case, your kids dictate the spice level. Make this tonight and enjoy the extra relaxation time!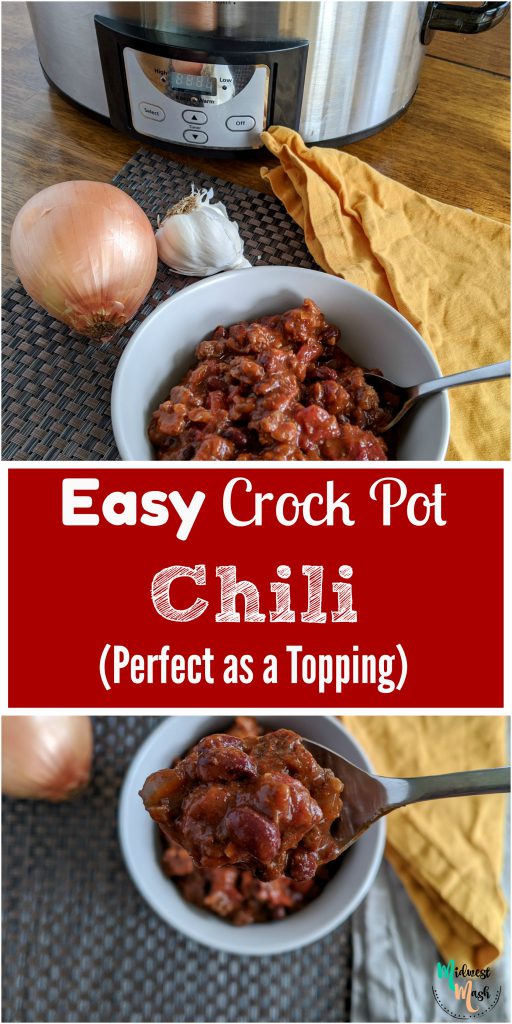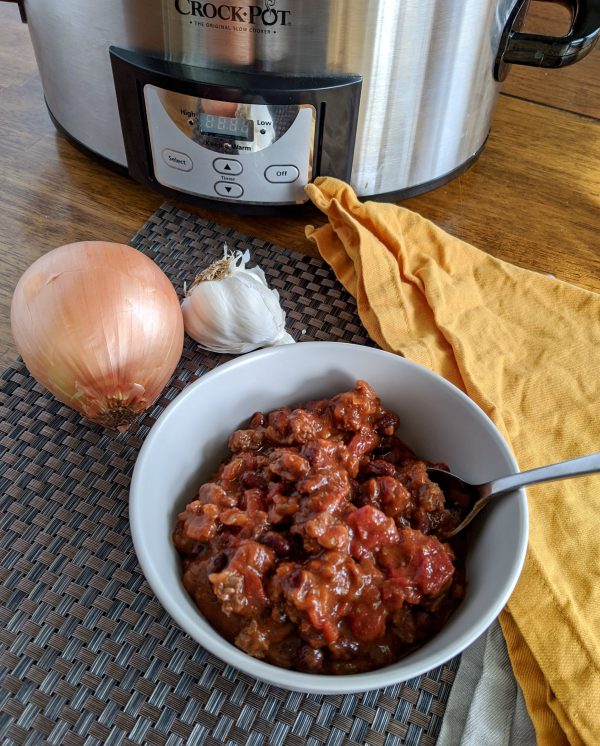 | | |
| --- | --- |
| | |
In a large skillet, brown ground beef with chopped onions and minced garlic. Season with 1 tsp seasoned salt and 1 tsp pepper. Drain if excessively greasy.

Put cooked ground beef, onion, and garlic in Crock Pot and stir in all of the spices.

Add in the can of tomatoes (undrained), beans (rinsed and drained), and water. Stir and cook on low for 5-6 hours or high for 3 hours. You can cook for longer or shorter at this point if needed since everything is cooked. Time just equals flavor.

Eat it as is, or if you want it thicker, stir together the 1 Tbsp of cornstarch with 1 Tbsp of water and add to the chili. Let simmer in the Crock Pot for an additional 10-15 minutes.
I use this chili in the thickened state as a topping!
If I'm eating it as a chili, I prefer to top it with cheddar cheese and sour cream.
You can use any type of beans you want, but I would recommend either black beans or kidney beans so they hold together during the long cooking time.