Is there anything more comforting than coming in from a chilly evening to a warm dessert waiting for you? Do you know what's even better? When that dessert has all the flavors of S'Mores!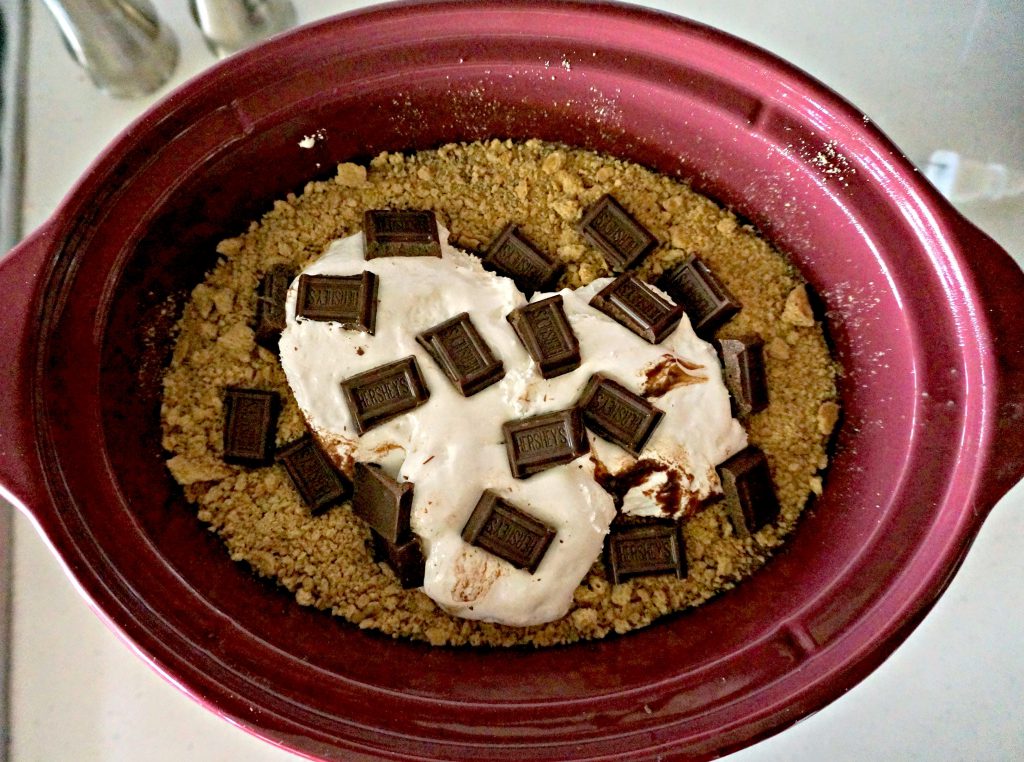 You know what I love about fall? I love the nostalgia that fall brings for me. It makes me think of football games, bonfires, and throwing on a comfy sweatshirt on my way home from volleyball practice in college. I know that s'mores are often associated with summer, but campfires are so much more enjoyable when it's chilly out, right?
This Crock Pot S'Mores Cake has all the components of traditional s'mores, right down to the Hershey's chocolate bars, but it amplifies the chocolate flavor! The great thing about a Crock Pot cake is that there is nothing fancy about it. It doesn't need decorated or cut into pieces. It ends up looking like an ooey gooey mess after the first person digs in, but that's the glory of it. It's basically a cake pudding which sounds weird but is oddly comforting. Now that I've completely made you question whether you will actually like this or not, please give it a try, because there is nothing not to like about chocolate, graham crackers, and marshmallows. 🍫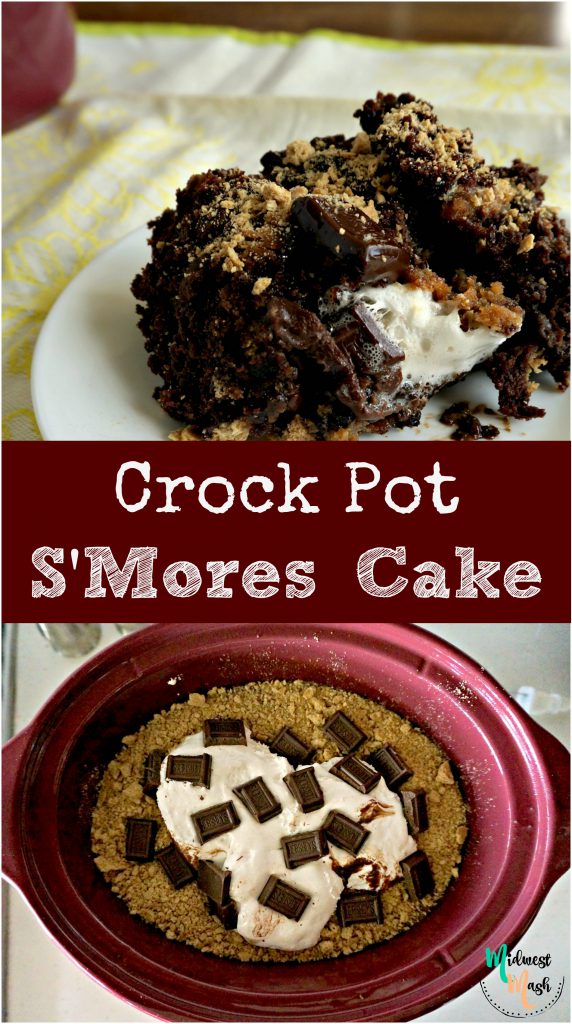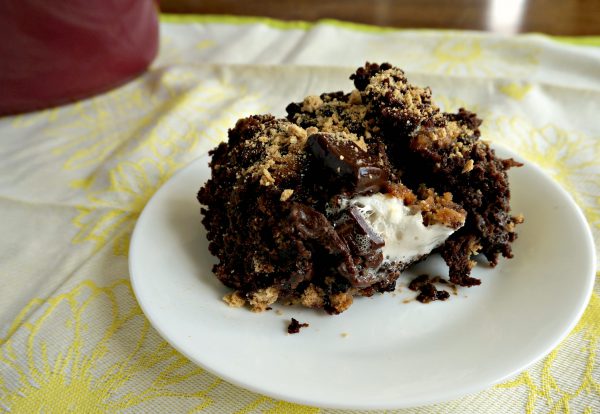 | | |
| --- | --- |
| | |
Mix up cake mix according to package instructions and set aside.

Whisk box of pudding with 2 cups of milk until thickened and set aside.

Crush up the graham crackers and set aside. (I put them in a gallon back and use a rolling pin to crush them to a medium-fine consistency)

Spray 3 quart Crock Pot with cooking spray and pour in the cake mix.

Pour the pudding over the cake mix - it will probably mainly sink to the bottom, and that's okay.

Sprinkle 3/4 of your crushed up graham crackers over the cake/pudding mixture.

Dollop the marshmallow creme onto the graham crackers crumbs - don't bother spreading, it won't work.

Break 2 of the Hershey bars into individual pieces and distribute evenly onto the marshmallow creme.

Cover and cook on LOW for 2-3 hours or until the outside of the cake is bubbly and looks like it is done.

10-15 minutes before serving, sprinkle the miniature marshmallows and remaining Hershey bar onto the cake and let it warm up in the Crock Pot.

Once dished up, sprinkle individual servings with remaining graham cracker crumbs. Enjoy!