Transfer a stovetop recipe to your Crock Pot with my spin on sloppy joes. My Crock Pot is my friend all year round, especially during the summer when the last thing I want to be doing at prime play outside time is make supper! Prep this in the morning, throw it in the Crock Pot and then it is nearly done (you will have to take 5 minutes before supper to stir in a couple things. Sigh, I know.)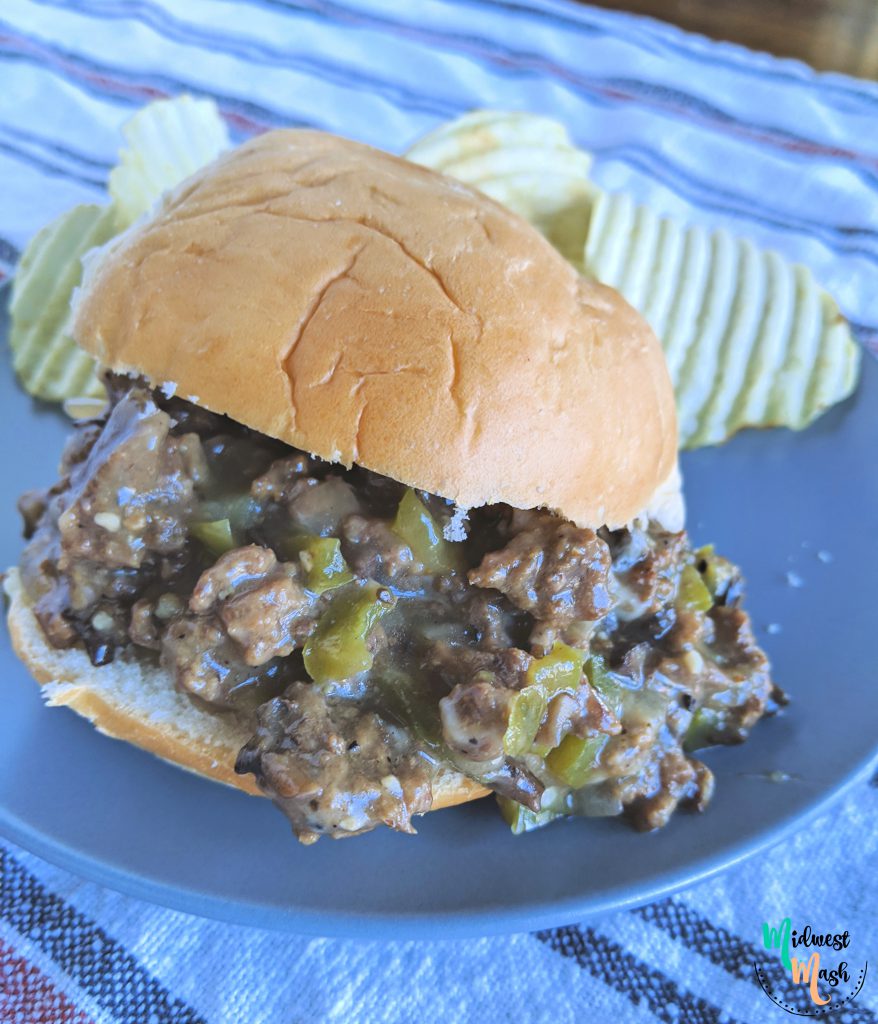 We eat sandwiches in my house almost every other day during the summer, especially now that my husband is working from home for the foreseeable future. More mouths to feed for lunch = more assembly line style meals. In all transparency, we usually have these sloppy joes for supper, but you could easily throw them in the Crock Pot first thing in the morning and have them ready by lunch time. Plus, there are so many veggies in here that it ends up making a bunch of leftovers.
Speaking of veggies, we truly don't eat enough, and I am working on it every meal. It's much easier during the summer though, right? Fresh produce is much prettier and accessible. Except in a pandemic when I haven't actually stepped foot in a grocery store in 3 months, and to be honest I get a little bit nervous about somebody else picking out my produce so then I don't order as much as I should for our grocery pick-up. It's a vicious cycle. Anyway, this one Crock Pot recipe has a whole green pepper, a whole onion, and a whole container of mushrooms. Therefore, I had zero guilt when I threw in some cheese at the end.
As always, this recipe was approved by my husband, one year old, and almost three year old (okay, I'm crying just typing that).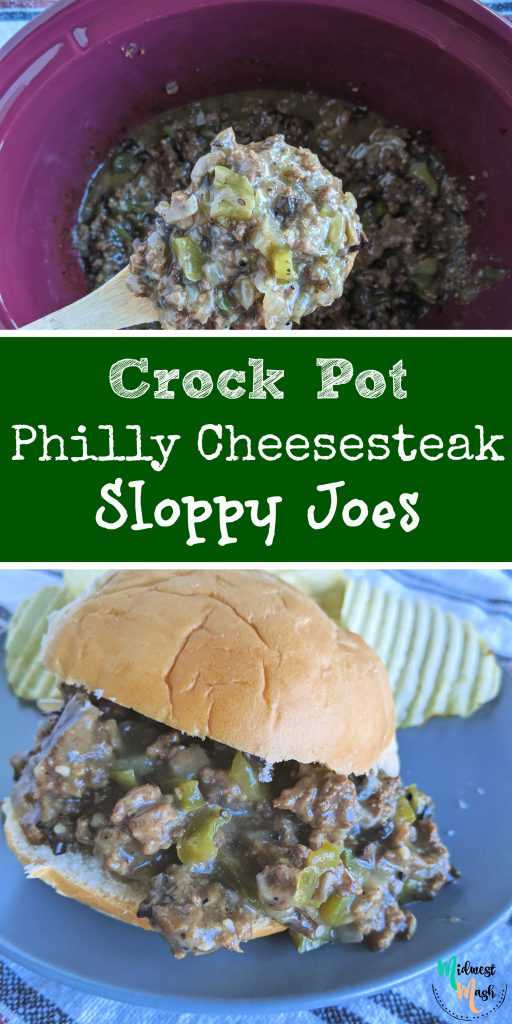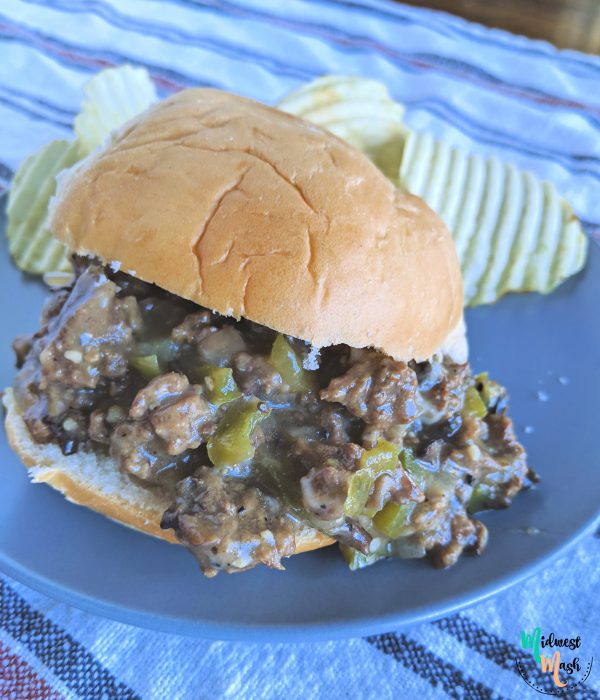 | | |
| --- | --- |
| | |
In a medium skillet, brown the ground beef with salt and pepper until it is mostly done and is no longer in big chunks. (Don't worry if there is still some pink, it will cook more in the Crock Pot). Drain on a paper towel lined plate.

Dice the pepper, onion, and mushrooms.

Put the ground beef, pepper, onion, mushrooms, beef broth, Worcestershire sauce, garlic, seasoning, and mustard in the Crock Pot. Stir well. Place lid on and cook on low for 6-8 hours or high for 3-4 hours.

During the last 30 minutes of cooking, stir together the cornstarch and water in a small bowl then add to the Crock Pot. Stir well and cover to allow to thicken.

A few minutes before serving, place the cheese slices on top of the meat mixture in the Crock Pot. Cover and allow to melt. Once melted, stir well until incorporated.

Serve on buns, and enjoy!
You can swap out the provolone for swiss, havarti, or any other mild cheese on hand!