This is my go-to weeknight "I need dinner on the table but I'm tired of the same-old same-old" meal. The other plus – my toddler and my husband love it. Win!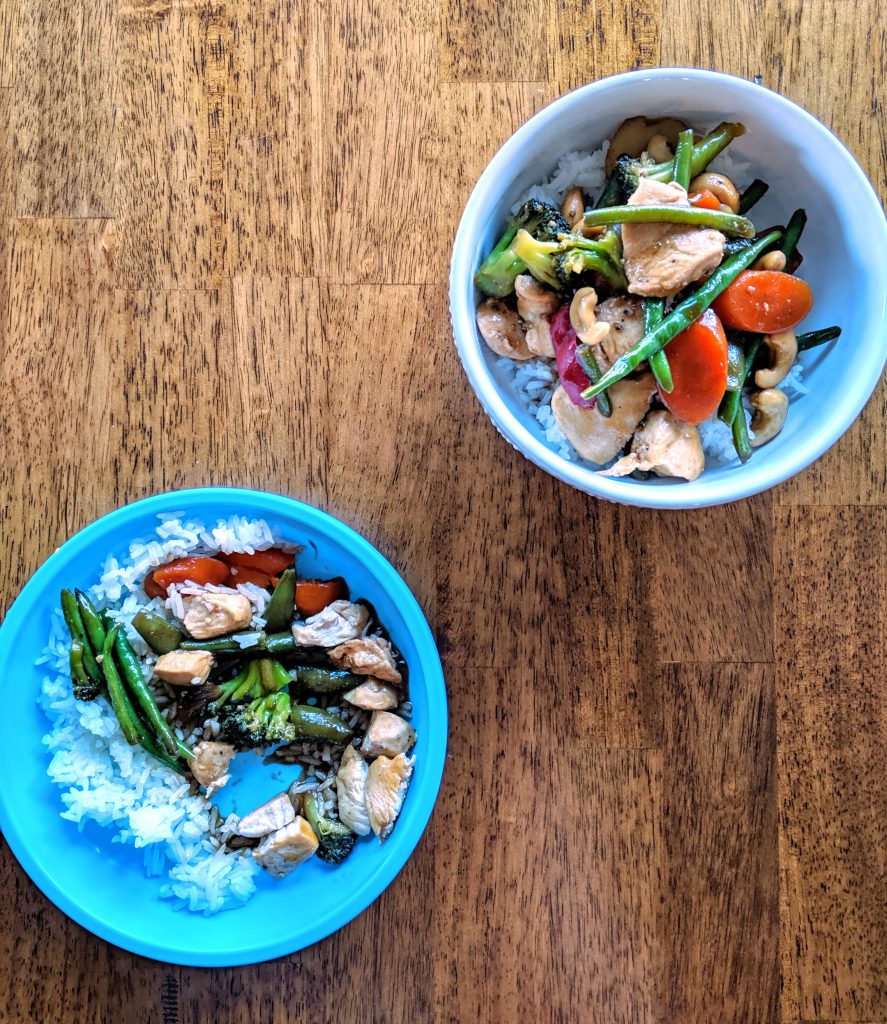 One of the better moments for me as a mom was the day my toddler decided to start trying everything I made for him. He went through a fairly long phase of not touching any sort of vegetable, and then one day he decided they weren't so bad after all. Since then I have felt like super mom because I don't have to make multiple things for supper – yes! He eats what we eat, and it has made me healthier in the process by adding more veggies and less fat to the dishes I cook. Fingers crossed that this isn't just a phase too. I keep waiting for the day where all he wants is mac & cheese, crackers, and syrup.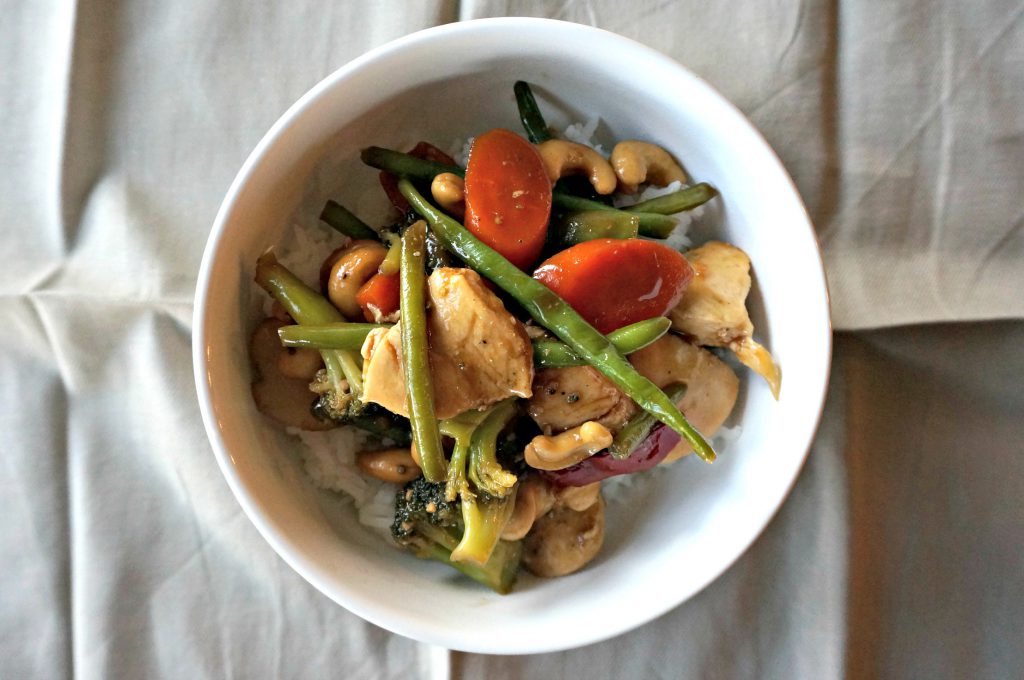 This stir-fry is the simplest meal for any night of the week. You can even make your sauce ahead of time and throw it in the refrigerator until you are ready for it. Don't eat meat? Great! Just omit the chicken and add more veggies. Need to feed more people? Great! Throw in another chicken breast, another 2-4 cups of veggies, and double the sauce. Have fun and make it your own!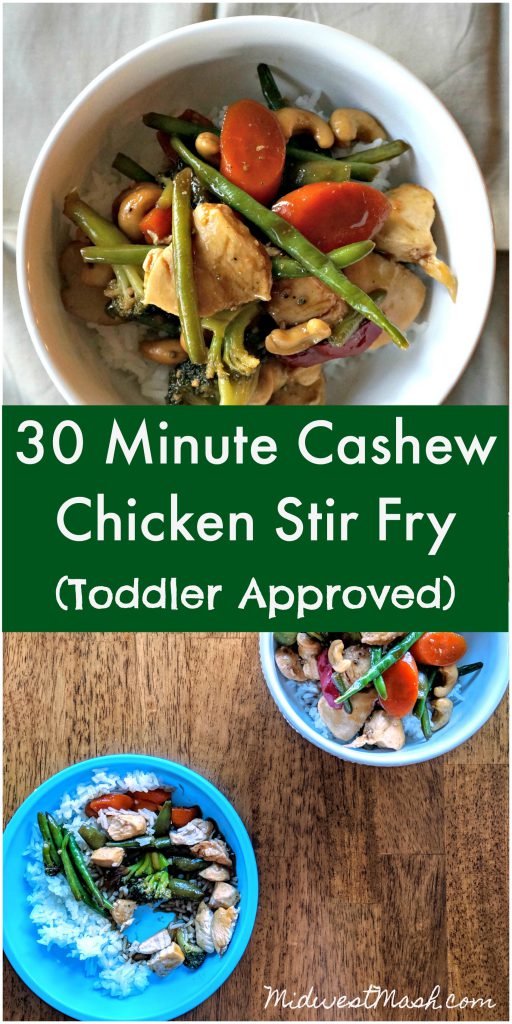 For the sauce - in a small bowl or 2 cup measuring cup stir together the soy sauce, chicken broth, brown sugar, ginger, garlic, and rice wine vinegar. Set aside for now.

Heat 1 Tbsp olive oil in a wok or large frying pan.

Cut chicken breast into bite size pieces and add to wok (or pan).

Add chili garlic sauce to the chicken while it cooks. Flip chicken halfway through cooking. Once chicken is cooked through, remove from pan and set aside.

Add remaining 1 Tbsp olive oil to the wok and add stir fry vegetables. Cook until tender.

Return chicken to the pan and pour the sauce over the chicken and veggies. Simmer for 3-4 minutes.

Mix 1 Tbsp cornstarch with 1 Tbsp water and stir together - add this mixture to the stir fry to thicken it.
I like my stir fry to have a lot of sauce. If you aren't in the same boat, add more vegetables or chicken.