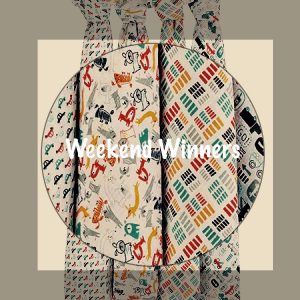 Hey guys! It's almost the weekend again – wahoo! –, even though let's be honest, I rarely have any idea what day it is these days. We have daily conversations about "I think we gave the dog a bath on Sunday, or was that last Sunday, or was it a Sunday at all?". Don't tell my husband, but I also have internal conversations such as "Did I shower yesterday? Or was it the day before?" OMG, it's a real problem when you have an infant. On that note, since we have successfully survived 6 weeks with a baby (he's fine, and we've only had one trip to urgent care – again, he's fine, I swear), I thought I would share some of my favorite things. With having a new baby, finally getting back into cooking, and moving into a new house in 3 weeks (woot woot), Pinterest and I have been BFFs lately.
Favorite Swaddler. Hands down, my favorite item to swaddle the little guy in is an Aden + Anais muslin swaddle blanket. They are big, but light; they don't lose their softness in the wash; and they come in super cute patterns. I will admit, they are a little pricier than other blankets – BUT they are price comparable to all of the other actual swaddlers. Side note: we tried the velcro ones, but our little man does not, I repeat, does not like his arms swaddled so those hit the storage drawer before he was even a week old.
Favorite Bottle. I will just preface this by saying, we have only used one type of bottle so far, once a day so take my "favoriting" this with a grain of salt. We are using Comotomo bottles, and so far we love them. They are easy to clean, easy to put together, and they are made of silicone so they are flexible, making it easier for babies to hold them (when that times comes for us). Sometimes when splitting time with breastfeeding and bottle feeding, babies can get "nipple confusion", but we have not experienced any of that with these bottles. I'll keep you posted down the road to see if we still love them 6 months from now.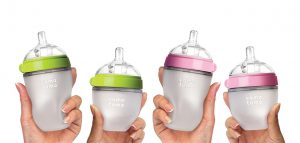 Favorite Carseat/Stroller. Again, we have only used the one we have, but trust me, we did extensive research on the subject (do any of you know my husband, yeah, everything we get has been researched thoroughly which is great!), and so far, so good with our choice of the Chicco Bravo Travel System. It came with the stroller and KeyFit30 car seat (and base). The carseat is easy to get the baby into, easy to cinch up, and easy not completely terrible to remove the lining to clean (trust me, you will appreciate this the first time your baby has a blowout in the seat). Biggest selling point for me (besides top notch safety ratings, of course) is the one hand fold up stroller – one button to fold it in half, then it can stand up on its own, and I can easily throw in into the back of my SUV on my own – takes less than 1 minute which I totally appreciate when I have a crying baby in the car.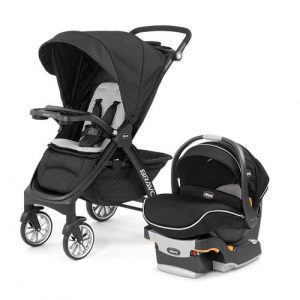 Now, onto more grown up things…
Favorite "Need to Try" Summer Recipe. I love nachos. Seriously, I can give you the low down on the nachos at most of the eating establishments I have visited, and let me tell you, I am picky. Topping-to-chip ratio must be perfect, and there has to be enough "sticky" topping (aka queso) to allow picking up a chip without ending up with a lap of pico. These nachos look like they might fit the bill – I love nachos, I love BBQ sauce, and I love fresh pineapple = possibly perfect BBQ Chicken and Grilled Pineapple Nachos.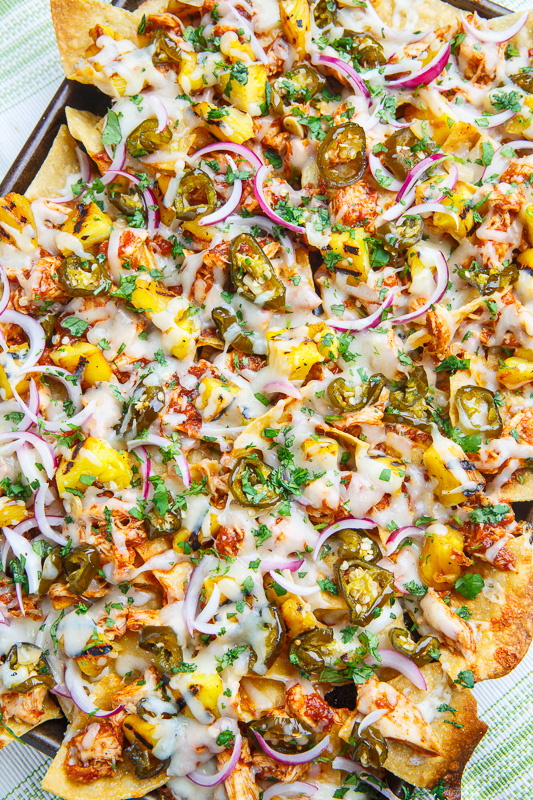 Favorite Pendant Light. Sorry if this is a boring one. I've been trying to find lights to go above our island that I like – who knew I had such an opinion about this. This isn't what our kitchen will look like..…but it is dreamy.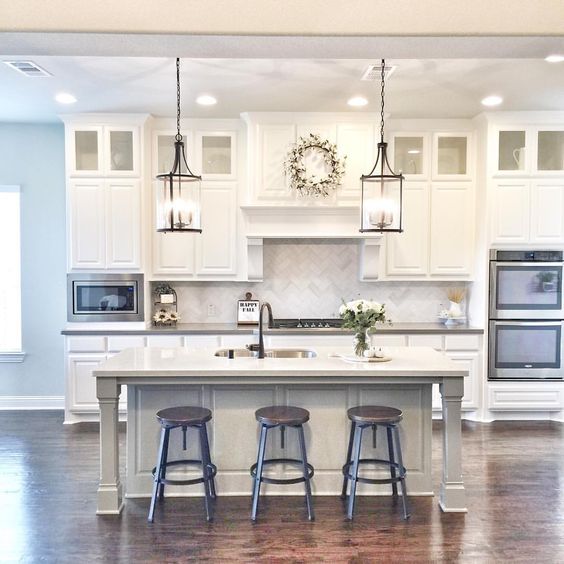 Favorite Hairstyle. For me anyway. If I decide to take the plunge and try not to look like a frumpy new mom anymore.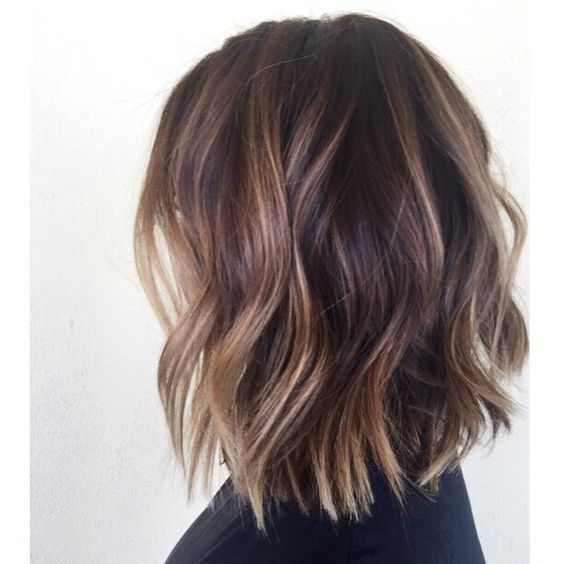 Happy Thursday everyone! Stay tuned for Watermelon Strawberry Lemonade (good as a cocktail, mixed with Moscato, or plain – how could you go wrong with those options!)