Summer is winding down, but the yummy frozen treats don't have to stop! This easy homemade popsicle recipe will be ready for your kids in 2 hours, and you will feel good about it because it only contains 4 good-for-you ingredients. Mom win!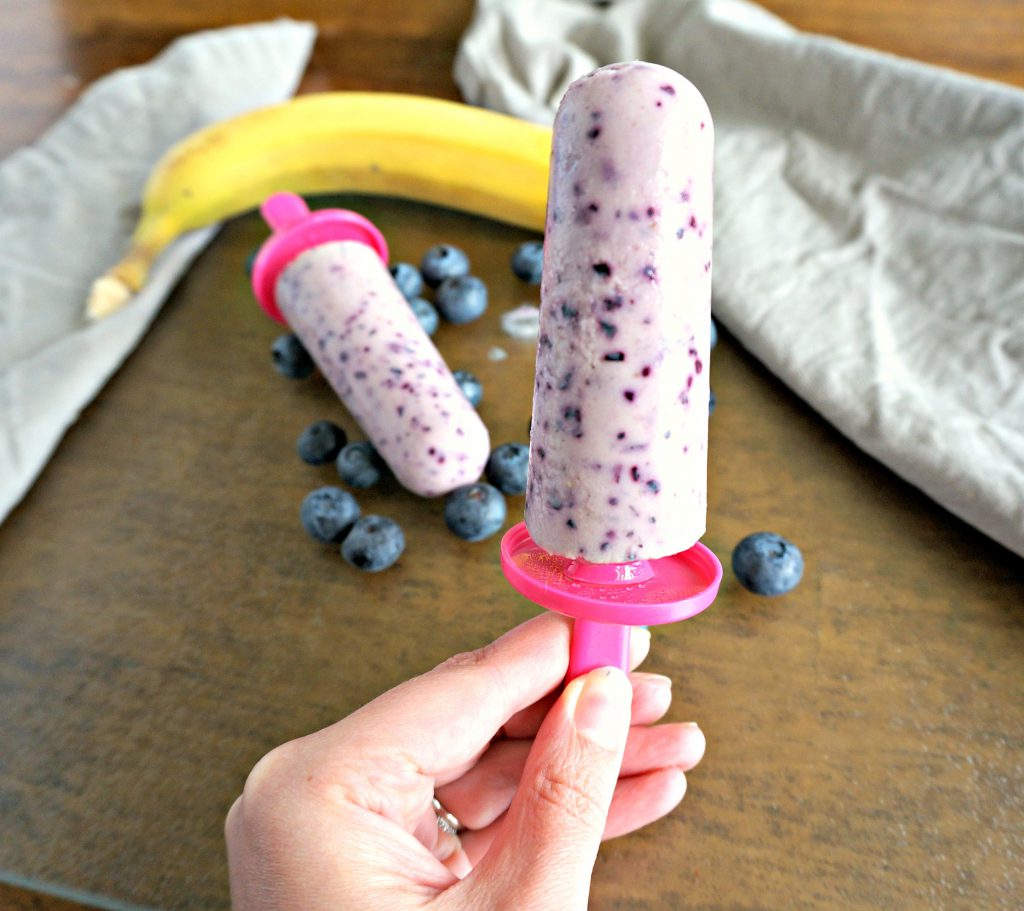 My 2 year old loves food, and I think that is the understatement of the century. I know it's because he goes 100 mph while he is awake so his body needs 1,000,000 calories to replenish that lost energy (kidding!). He was getting bored with fruit, crackers, or cheese as snacks so thankfully my mom sent me a picture of a popsicle recipe in the AARP magazine (don't worry Mom, I'll let everyone know it is actually my Dad's magazine!). Super easy, super fast, super healthy, and just all around super. I modified it to fit my toddler's taste buds and the quantity I needed (I use a 6 popsicle mold).
I always feel better about my toddler's snacks when I know exactly what goes into them too, so this 4 ingredient recipes is a big win in my book! Banana, blueberries, plain full fat yogurt, and honey – that's all you need (and a little bit of patience). Mom side note: my toddler helped me make these right before his nap and then I told him they were going to freeze while he slept so he could have one when he got up – this only caused a mild tantrum since he didn't quite understand why we had to wait to eat them in the first place.  Or you could just do it the easy way and make them before you go to bed, and they will be ready by morning!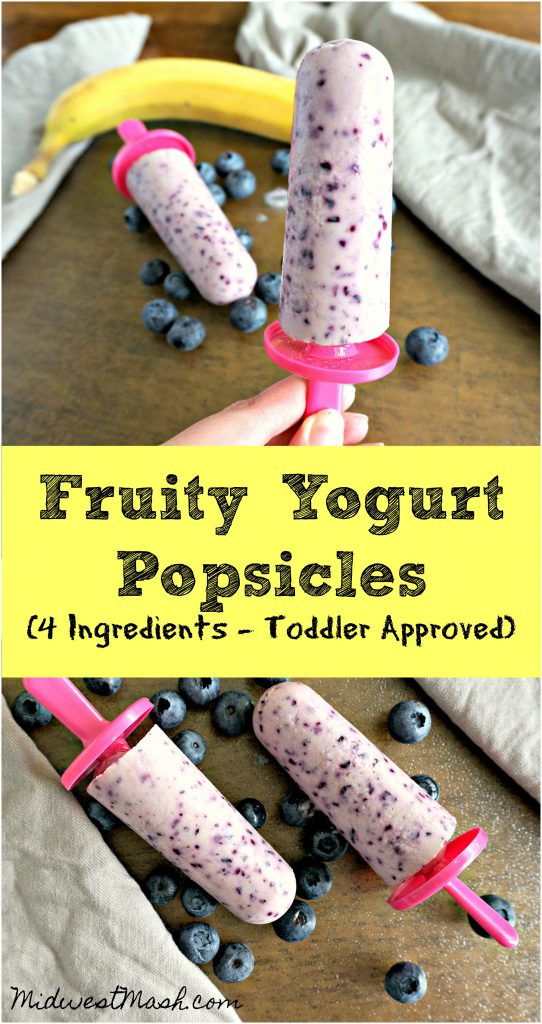 In a blender, blend all ingredients together. Pour into popsicle molds. Freeze for 2 hours.

Run frozen popsicle mold under hot water for 30-60 seconds or let sit on the counter for 5-10 minutes before serving to ensure it releases easily for the prettiest popsicle.