Feed your whole family, raid your pantry, and only use one pan!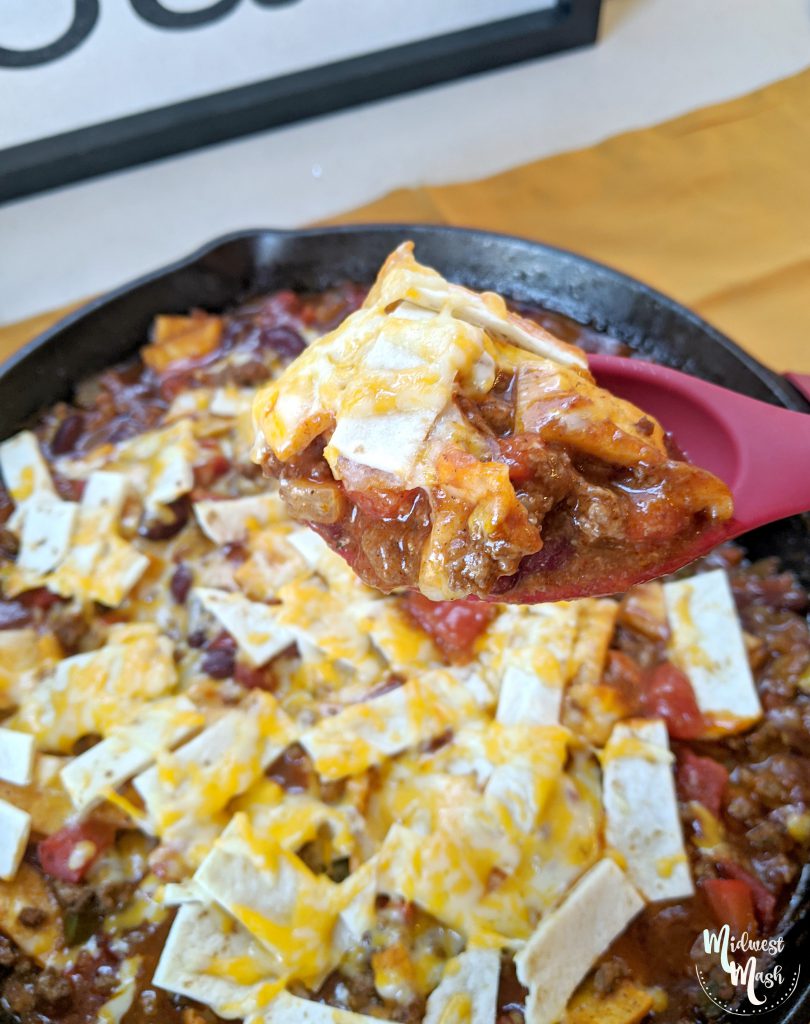 I know I have said this before, but I love creating meals that use ingredients I have on hand and minimal dishes. Our pantries are our lifelines right now. I have honestly never thought twice about what I "stock" in my pantry because I used to take for granted the fact that I could run to the grocery store every other day if I needed to. Now, I am planning ahead, stocking appropriately, and really trying to utilize everything. I feel like a brand new person, and I like it.
Even though these changes are coming under circumstances I wish we didn't have to go through, I'm hopeful that some of this new found lifestyle will stick around. I know not everyone enjoys cooking. I actually do enjoy it, but not this much. Prep, cook, clean, repeat. Day in and day out. That's why easy meals are my saving grace in the middle of the week, especially if they provide leftovers. This One Pan Enchilada Skillet Casserole is an ideal "I'm sick of cooking and its only Wednesday night" meal. (Am I the only one who has that category?)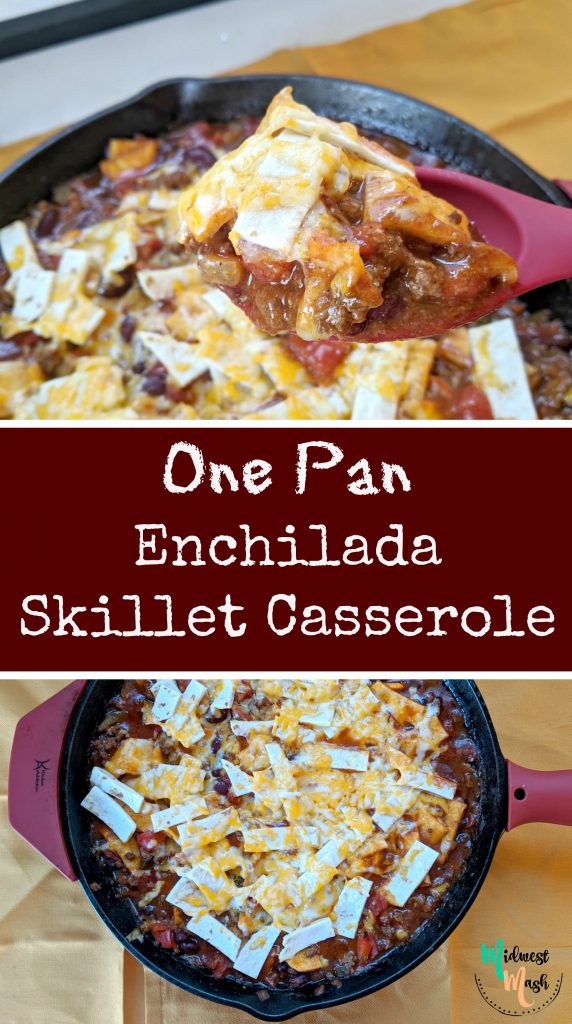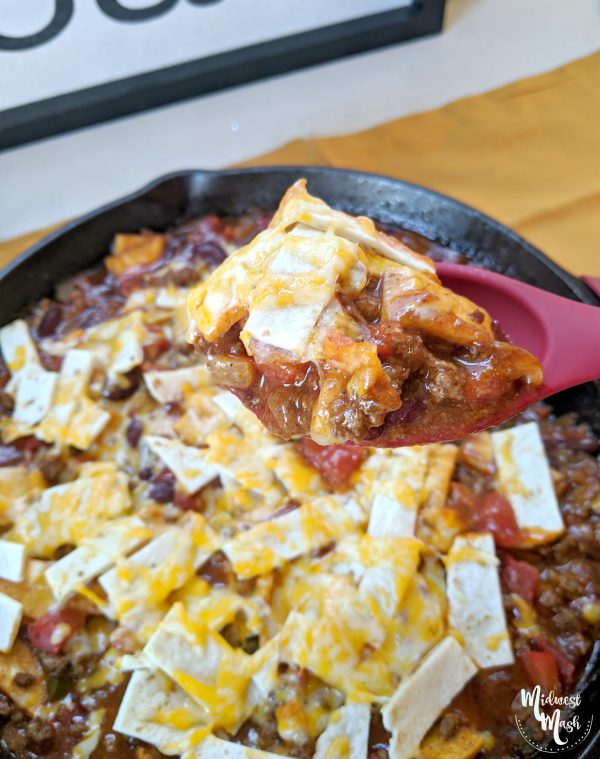 | | |
| --- | --- |
| | |
Preheat oven to 350 degrees.

In a cast iron or oven safe skillet, cook ground beef, onion, and pepper until cooked through. Drain off excess grease.

Add in taco seasoning and enchilada sauce as well as the tomatoes and beans. Bring to a simmer then add up to 1/2 cup of water if needed to loosen the sauce.

Simmer for 5 minutes then stir in half of the shredded cheese.

Chop up 2 of the tortillas and stir into the skillet. Taste and add salt and pepper if needed.

Top the skillet mixture with the additional 1 chopped tortilla and the remaining cheese. Pop into the oven for 10 minutes or until the cheese is melted.

Remove from oven and enjoy!
To go vegetarian: Sub the meat for sofritas, fajita veggies, or extra beans. 
To go dairy-free: omit the cheese or add dairy-free cheese or sour cream. 
To go gluten-free: Sub flour tortillas for your favorite gluten free variety or use gluten free tortilla chips. 
Other substitutions: Use whatever peppers you have in your refrigerator, color doesn't matter! Use whatever canned beans you have on hand. Kidney or black beans are my go-to but northern beans or even chili beans would be fine too. Don't have tortillas? Give it a try with crushed tortilla chips!