Sometimes it's fun to reinvent the wheel, right? This Chicken Philly Quesadilla is a fun twist on the traditional with added easiness and flair!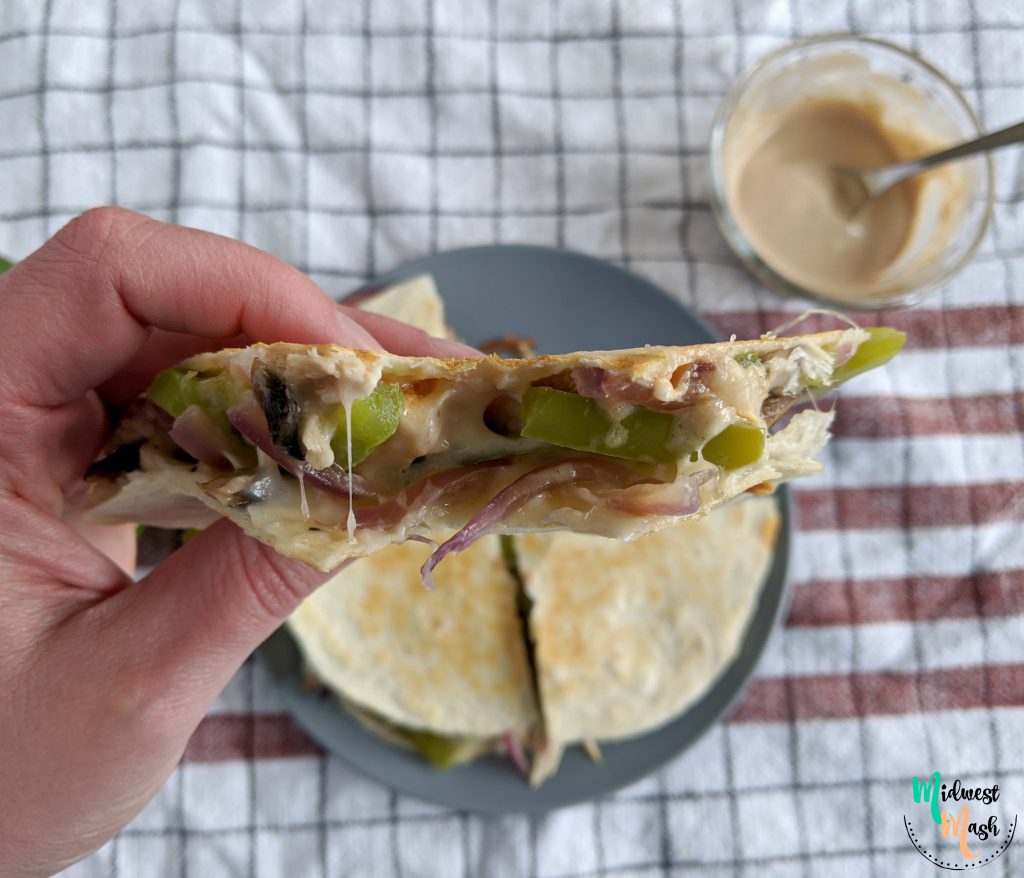 I always want a meal that is easy, but I also need it to be yummy! Quesadillas are so simple, and my toddler continually requests them. There are only so many cheese quesadillas I can justify in a balanced diet though. I wanted sandwiches, and the toddler wanted quesadillas so this beaut was born: Chicken Philly Quesadillas. Loaded with veggies, and using rotisserie chicken, you can make a healthy meal with shortcuts.
Want to save even more time? Cook your veggies when you have a chance, and save them in the fridge for later. Plus, if you end up with extra then you have healthy add-ins for omelets or pasta!
To give this quesadilla a one-up on others, I made a savory mayo for it to eliminate the need for dipping sauces when it was done. Mayo + steak sauce + hot sauce. Yes, it sounds a little weird. I was skeptical too, but it is good! Savory with a little kick, it's the perfect accompaniment to this sandwich turned quesadilla.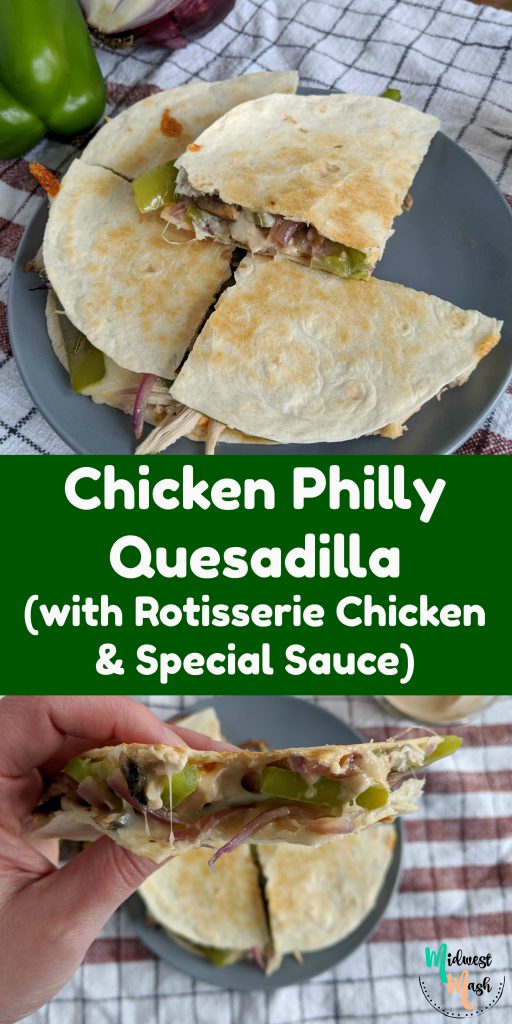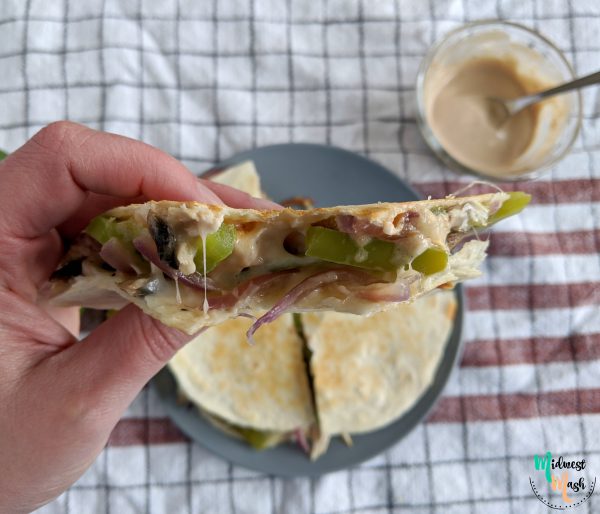 | | |
| --- | --- |
| | |
Prep your ingredients by slicing pepper, onion, and mushrooms. Shred your chicken. Shred your mozzarella (freshly shredded cheese melts better!).

In a large skillet, melt the butter and saute the pepper, onion, and mushrooms until tender.

Mix together the steakhouse mayo and set aside.

To assemble quesadillas: heat a skillet to medium-low heat. Place 1 tortilla in the skillet then layer cheese, veggies, chicken, and more cheese. Slather the other tortilla with the mayo and place on top. Cook until golden brown and flip. Tip for flipping: I cook over a low heat to allow the cheese to melt thoroughly before flipping which allows the quesadilla to stay together better when flipping. If you do lose a few things in the process, just stick them back in - no big deal!

Repeat process to make 2 more quesadillas. An adult can probably eat one quesadilla, but it is jam packed, so you could also stretch one quesadilla to feed 2 people. My toddler ate half of one.
I use Guerrero flour tortillas because they are really soft, but any brand would be fine. 
Leftovers? Store in refrigerator and then wrap in aluminum foil and heat in 350 degree oven for about 10-15 minutes to re-warm.