Puff pastry is the BEST store bought shortcut! Stuff it with a savory mixture of poultry, cheese, and broccoli, and you have a delectable lunch, easy dinner, or even an impressive party appetizer.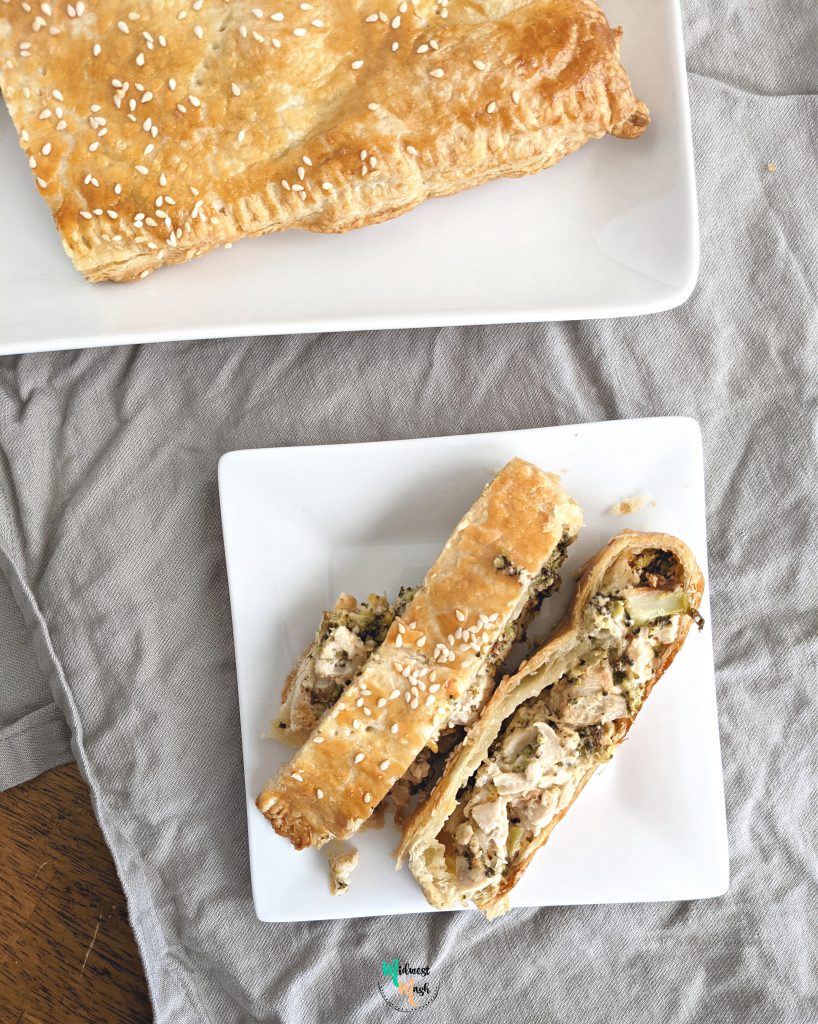 There's no way to go wrong with a meal that consists of a crispy crust stuffed with delicious ingredients. There's definitely nothing wrong with taking shortcuts these days either. Most of us are feeding extra mouths for 3 meals a day – kids doing virtual learning or spouses working from home. It's exhausting! This beautifully stuffed puff pastry pocket is however, not exhausting.
No family gatherings or guests for Thanksgiving this year means extra leftovers. My grocery store decided to amplify my leftovers by giving me an 18 pound turkey instead of a 12-14 pound one! I will be using my leftover turkey to stuff into this puff pastry pocket for many lunches to come. Other options for meat? Rotisserie chicken. Sous vide chicken early in the week to use for recipes like this. Crock pot shredded chicken.
How do you like to use up your holiday leftovers?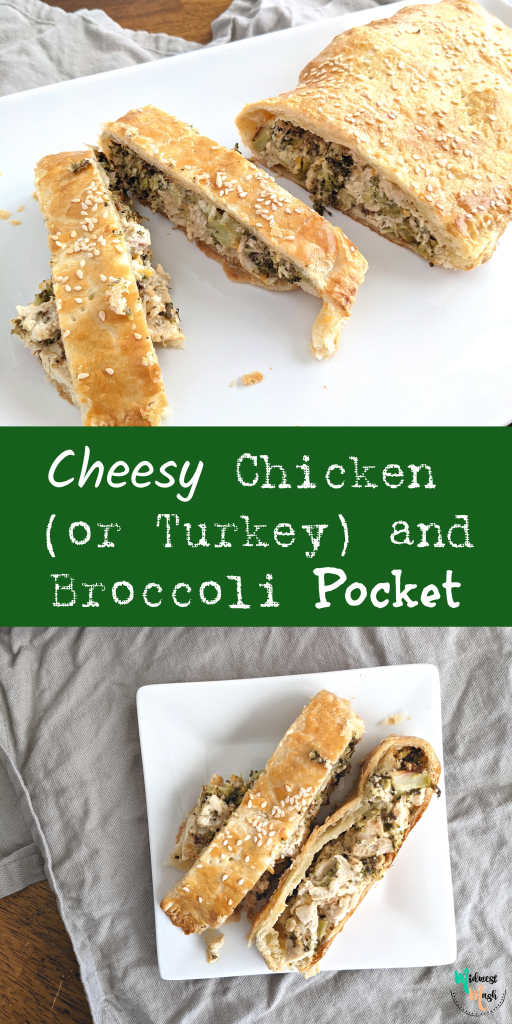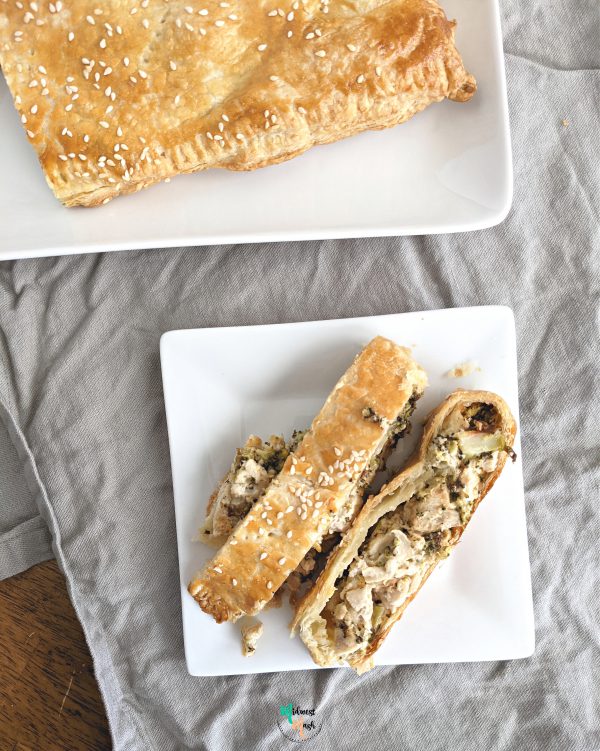 | | |
| --- | --- |
| | |
Roast broccoli at 425 degrees for 20-30 minutes or until moderately charred. You can do this ahead of time too and store it in the refrigerator.

Preheat oven to 400 degrees.

Roll out the puff pastry sheet until increased by about a third.

In a medium bowl, mix together the chicken, broccoli, cream cheese, parmesan cheese, cheddar cheese, garlic, salt, and pepper.

Spread the mixture onto the middle of one half of the puff pastry (halved horizontally).

Brush the edges of the puff pastry with water then fold the free half over the filled half. Seal by pressing down with fingers and then with a fork.

Transfer to a parchment lined baking sheet then brush with egg wash. Sprinkle with sesame seeds. Bake for 27-30 minutes or until golden brown on top.
You can roast the broccoli and prepare the filling ahead of time for easy preparation at meal time. Follow instructions on the puff pastry box for thawing instructions.