Running into a dead end on lunch ideas? These roll ups are packed with flavor and a cinch to make! Use rotisserie chicken for an even easier lunch.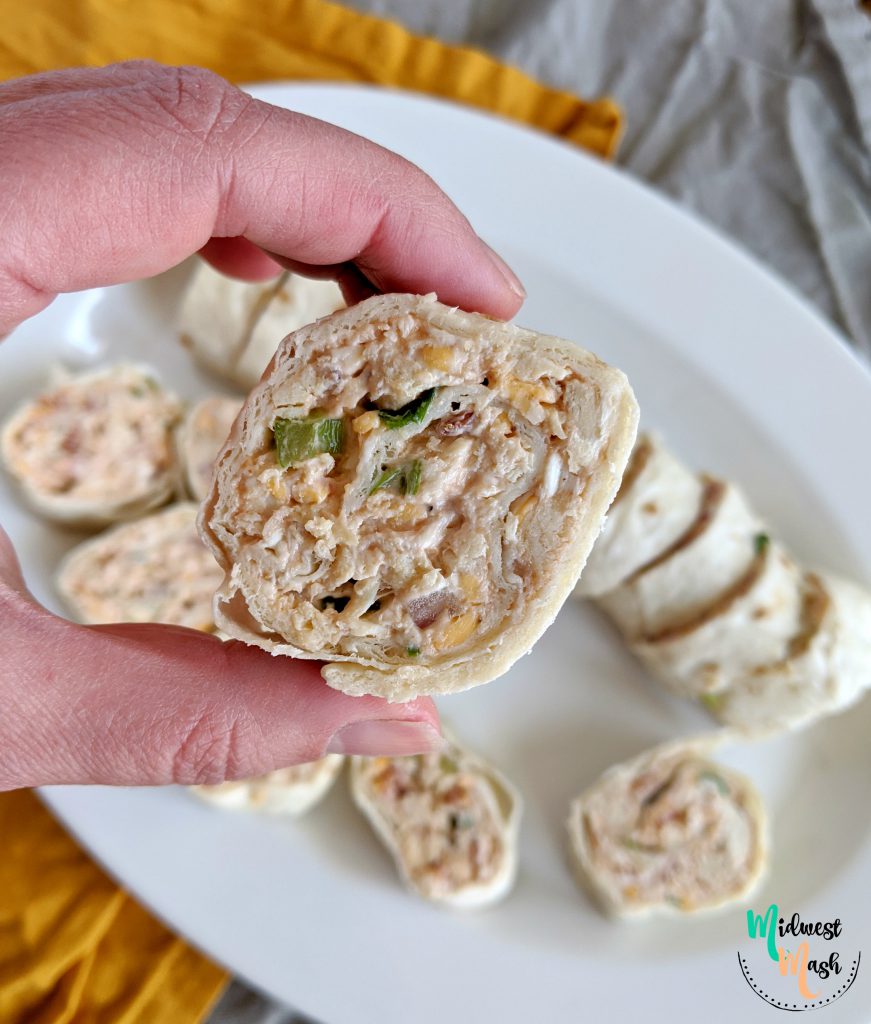 To be honest, this past week has felt like survival mode when it comes to meals, and all I've really wanted to do was make frozen chicken strips but the store was completely out! Sigh. I guess semi-homemade lunches it is. These cute roll ups will break you out of your lunch rut, and everyone will dig in. My two year old loved them!
These do require shredded chicken, so if you want to speed up the lunch process, I would use rotisserie chicken or make some chicken ahead of time. I put some chicken in my sous vide at the beginning of the week to use for pasta, chicken salad, or these roll ups throughout the week. You can also mix in more veggies to make it even healthier if you want! Carrots or peppers would be great, and if you don't mind a little bit of spice, jalapeños would be phenomenal.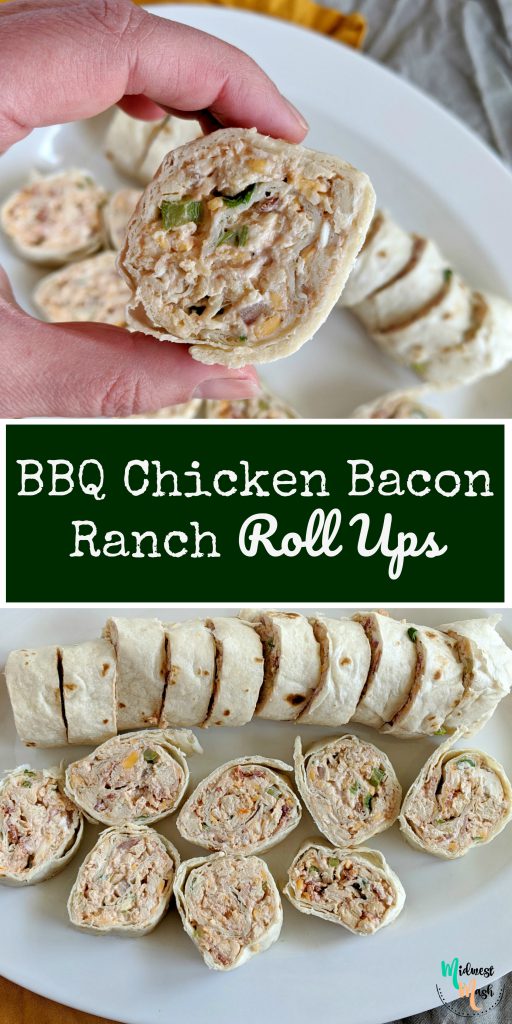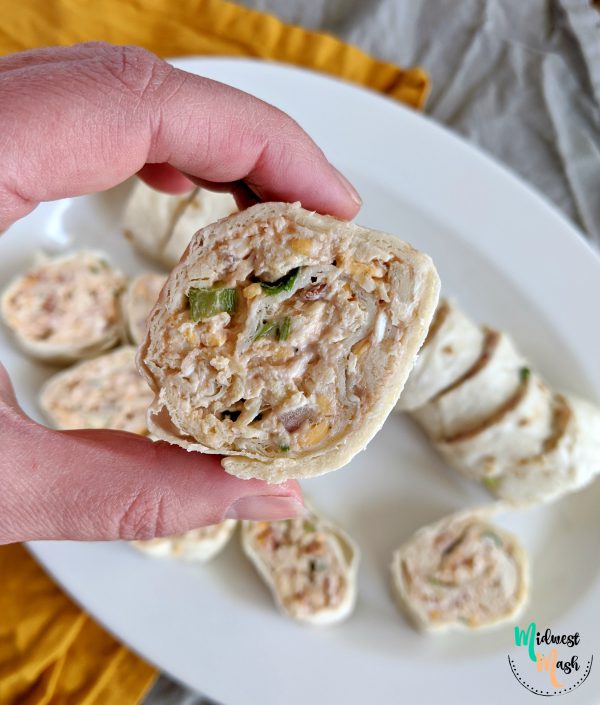 | | |
| --- | --- |
| | |
Prepare all of your ingredients by chopping and dicing. Soften cream cheese in the microwave on low for about 30-45 seconds or let it sit at room temperature for a couple of hours prior to using.

In a bowl, stir together the cream cheese, ranch, and barbecue sauce until combined. Stir in all of the remaining ingredients (except the tortillas).

Spread evenly on two large tortillas. Roll up the tortillas and wrap tightly with plastic wrap. Refrigerate for a couple of hours to make them easier to cut. (You can serve them right away too but they will be harder to cut through). Tip: Use a bread knife to cut them!
Shortcuts: Use rotisserie chicken. Use fully cooked bacon (microwaveable). 
You can use smaller tortillas but you will need more of them!